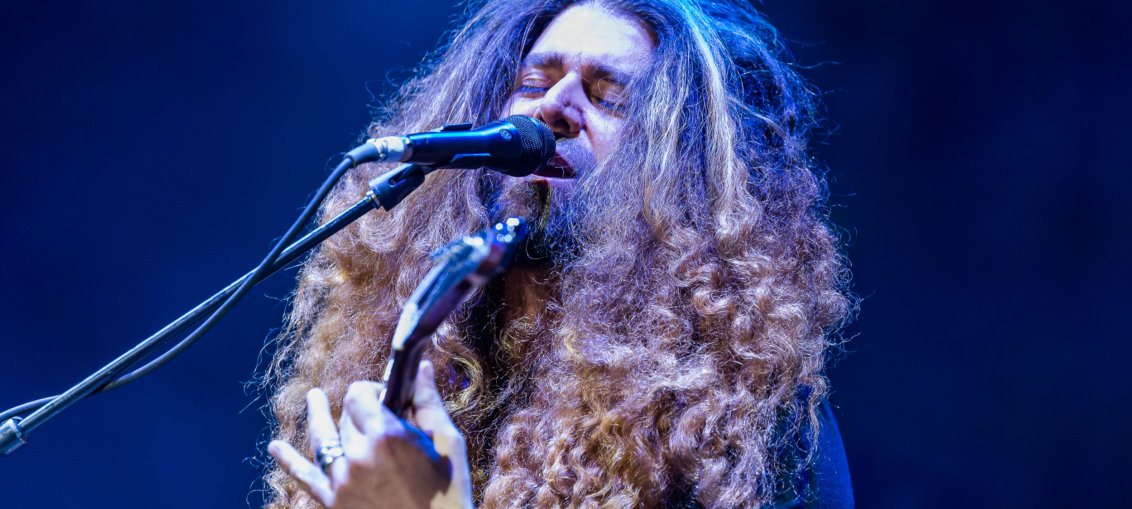 Article and Photos by: Abigail Buckler
Las Vegas, NV — The Las Rageous two day festival came to sin city to make a mark in the music scene, and it did just that.  The goal is to make this festival an annual event and a destination show along the lines of other well known weekend festivals and they are on their way to accomplishing that after this weekend.
To begin with, it was a solid two day line up with bands spanning genres including Godsmack, Anthrax, Coheed and Cambria, Killswitch Engage, Of Mice and Men, The Devil Wears Prada on night one and Avenged Sevenfold, Breaking Benjamin, Mastodon, Eagles of Death Metal, All That Remains and Escape the Fate on night two.  This lineup covered a wide range of music and every band brought their best set.  Headliners Godsmack and Avenged Sevenfold brought elements that only headliners could like pyrotechnics and large video screens.  Sully Erna even continued his tradition of a dueling drum solo late in the set.  Bands like Coheed and Cambria, Eagles of Death Metal and Mastodon delivered signature sets that introduced them to a new crowd and definitely gained them some fans in the process.  The crowd rotated between the two stages to see each act and by the time Anthrax and Breaking Benjamin headlined the second stage on their respective nights, the crowd at that stage was packed.  Every band delivered sets that clearly demonstrated who they were and what they brought to the metal and hard rock scene.
It was also nice to see local bands be given the opportunity to open the second stage each day.  These bands were voted on by the fans through a local radio station the showcases this homegrown music each week.  The local bands were able to draw a good crowd into the festival early and allowed them to showcase their original music.
As far as festivals go this was one of the better organized.  The transition between the bands went smoothly and the schedule was kept.  The crowd while large was well maintained and there were no problems, even navigating between the two stages in a relatively short time period.  The Downtown Events Center was expanded to the surrounding streets for the nights.  The festival grounds were well kept and the food truck village with tables and chairs was much appreciated.
Based on the lineup and the efficient manner in which the festival was run, they clearly set out to make a mark on the scene.  With Fremont Street and Downtown Las Vegas adjacent, there was lots to do to keep the concert goers entertained during off hours.  The overall feeling from the crowd seemed to echo the organizers in that they would like to see the festival again next year.