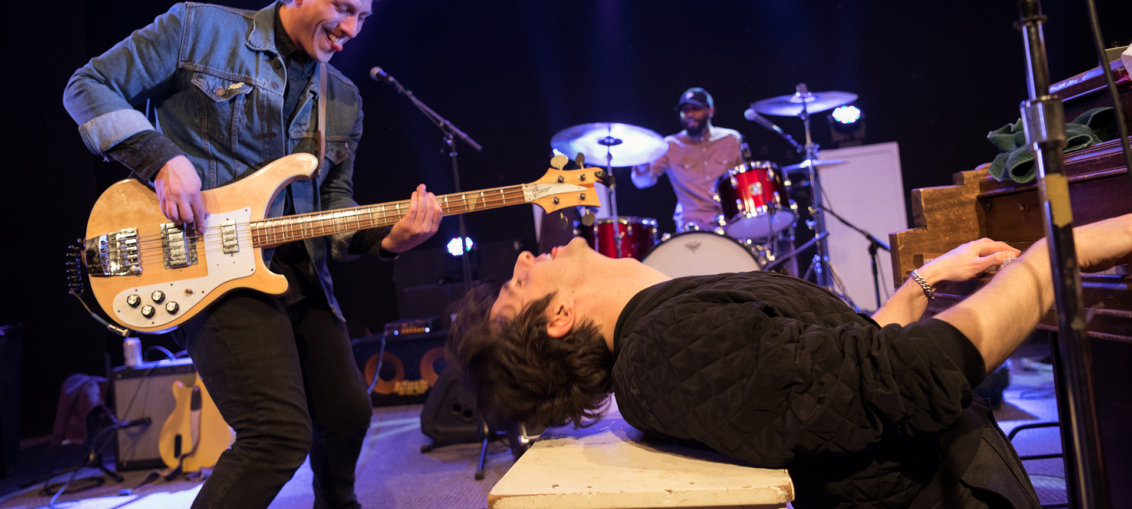 Article by: Bob Linneman
A night of Soul and Rockabilly filled the Arden Concert Gild in Delaware, as Hoochie Coochie, and Scantron opened for Low Cut Connie, a band from Philadelphia, Pa. Low Cut Connie was recently selected by Rolling Stone's own David Fricke as one of the best acts in this year's SXSW, and is being compared to the E Street band.  Low Cut Connie featured in the current issue of Rolling Stone for the monthly playlist with their new single Revolution Rock n Roll, which is off their new album "Dirty Pictures (part1), due out May 2017.
The evening began with Hoochie Coochie providing some soulful songs to get the crowd swinging.  Next Scantron took the stage providing a more rocking set list.  Scantron, a side project featuring many of the players of Low Cut Connie provided a perfect showcase to highlight the many talents of the band.
The crowd responded with a huge roar as Low Cut Connie took the stage and Adam Weiner, lead singer/pianist asked the crowd if they were "Ready to get weird?"  Adam performed many acrobatic maneuvers while playing Shondra, the name of his piano. The band cover many of their hits including Boozophilia, which was selected by former President Obama's summer Spotify playlist.  Surrounded by energetic bandmates, James Everheart, Will Donnelly, Larry Scotton, and Lucas Rinz.  The night was non-stop leading into the final song, a fantastic cover of Prince's Controversy.  During the final closing solo, the Delaware flag located off stage was brought on to wave the triumphant return of the band to Larry Scotton's home state.  Low Cut Connie continues their 2017 tour throughout the United States.