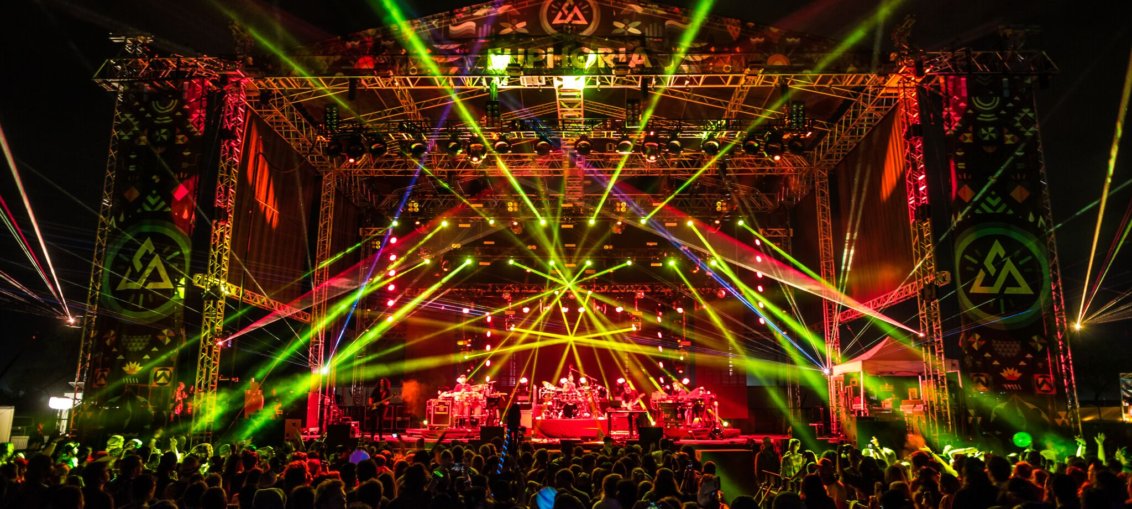 Article by: Joshua Guerra
Entering its sixth year as a one of a kind EDM music festival in Austin, Texas Euphoria is returning to Carson Creek Ranch with yet another stellar lineup. A stacked lineup consisting of EDM artists and Hip Hop artists including Alesso, Chromeo, Pretty Lights, Wiz Khalifa, Young Thug, Post Malone, Zeds Dead and many more will be a festival you do not want to miss.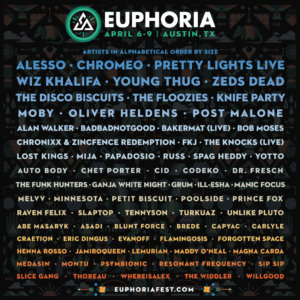 Austin as a city also has some local acts on the lineup such as Magna Carda, Sip Sip, and Capyac. At Euphoria you can experience live music like no other. This is a very unique festival to Austin as its one of the only EDM festivals in the Austin area and the EDM scene continues to grow here. Bringing EDM and Hip Hop together is not rare as most EDM festivals always include Hip Hop artists as they mostly collaborate together on various songs. For this years Euphoria festival, expect to see so much energy from the crowd and performers, amazing light shows and a lot of fun happening throughout the weekend.
Tickets for Euphoria are going fast and for $189 you can get a 3-day pass to the festival. If you are coming out of town or just want to stay close to the festival grounds for the weekend there is a camping option to choose from. For an extra $100 you can get camping along with the Thursday pre-party happening on April 6th right before the first day of the festival kicks off. One day tickets are also available for purchase at only $69 and if you are a student or in the military you can purchase your 3-day pass for only $141.75.
For more up-to-date information be sure to visit www.euphoriafest.com/ and stay connected with the festival on twitter at www.twitter.com/euphoriafest and on Facebook at www.facebook.com/Euphoriafest/