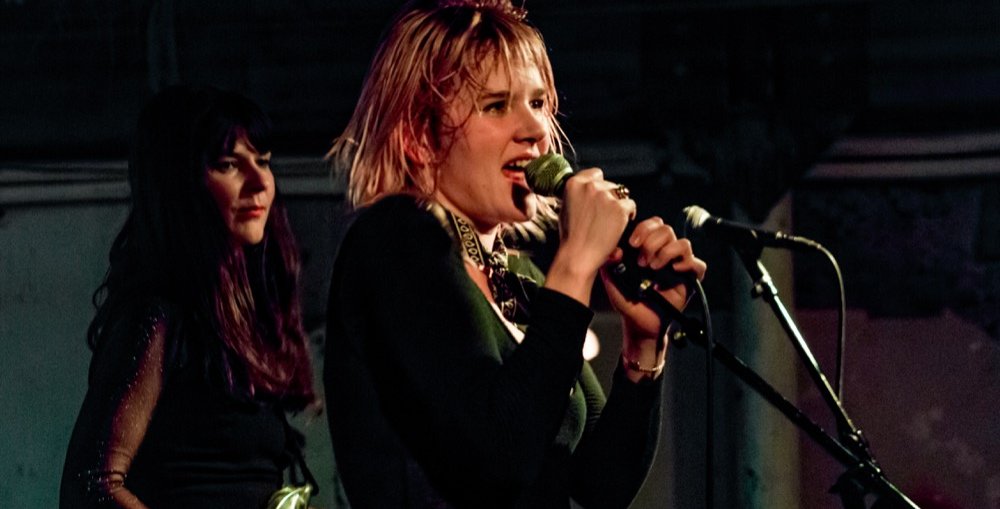 Photos and review by: Jason Robey
PHOENIX, AZ — Los Angeles punk band, Bleached, concluded their latest tour with an energetic stop at the Valley Bar Wednesday night. The room began filling up well before the opening band, Wax Castle, took the stage. Local to Phoenix, Wax Castle gave the crowd a short, loud and fast 20 minute set of high-octane post-punk, including songs from their debut cassette, Slime Tape.
After a short break for the audience to catch their breath, Bleached came out swinging with a three-song run before stopping for air, opening with "Think of You," "Trying to Lose Myself Again," and "Keep On Keepin' On." Vocalist Jennifer Clavin owned the center of the stage, dancing over every inch of it, while belting out powerful vocals and working the crowd into a frenzy.
Jennifer, along with her sister Jessica Clavin on guitar, bassist Micayla Grace and drummer Nick Pillot delivered a solid hour of crowd-pleasing music from their two full length albums as well as their recent EP, Can You Deal?. Late in the set, they surprised the audience with a spot-on cover of Nirvana's "Territorial Pissings."
Bleached finished a tour with punk legends, The Damned, last week, playing the last of four headlining club shows in Phoenix, before heading home for a break. They are promising to announce a major tour next week.