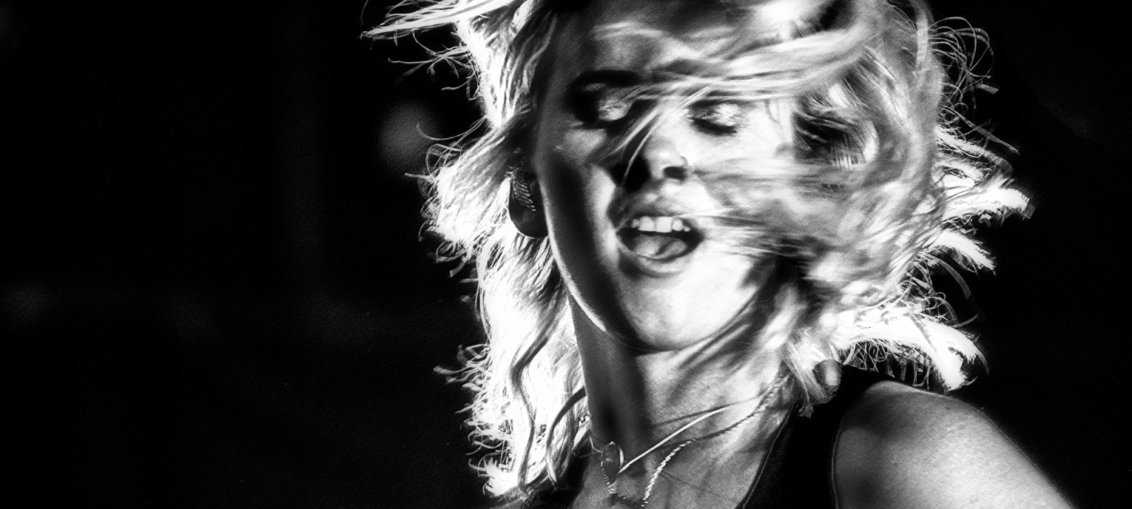 Article and Photos by: Linda Carlson
Cincinnati, OH – Broods were a long way from their native New Zealand when they performed at Bogarts on May 28.  Brother and sister Caleb and Georgia Nott have been making music together since they were very young, and formed Broods in 2013.  Both in their young 20's, Georgia sings lead vocals while multi-instrumentalist Caleb provides keyboard, synthesizer and guitar accompaniments along with back-up vocals.
Michl warmed up the crowd for Broods.  From California, Michl is a one-man show, creating soothing melodies that rely heavily on synthesized keyboards and vocals.  Performing on a darkened stage, the moody songs created a spiritually rich atmosphere.
Then came Broods, with musicians (including Caleb on keyboards) on a raised platform along the back of the stage, leaving the bulk of the stage open for Georgia to perform.  Singing, dancing, spinning with abandon, Georgia engaged the audience with a vibrant show of lively vocals and a flurry of movement.
Mid-performance, a short acoustic set slowed the tempo and gave Georgia the opportunity to rest.  Seated on two stools, she and Caleb performed more intimate songs that included a lilting rendition of Tears for Fears' "Mad World."
Then, back to high energy singing and dancing.  Georgia worked the stage like a seasoned pro, showing strength mixed with refreshing sweetness. Young and fresh, check out Broods during their remaining dates this summer and fall.