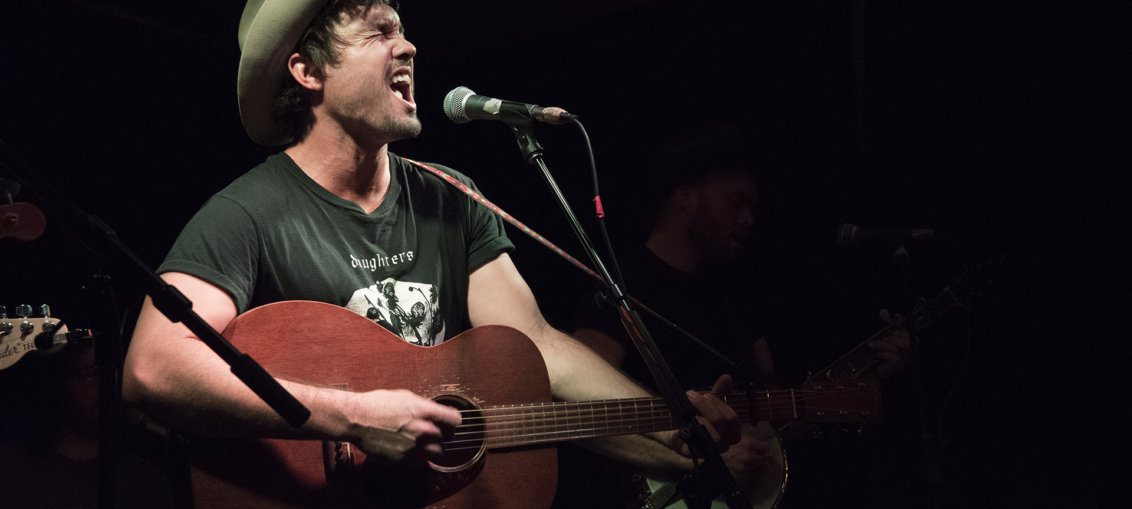 Article and Photos by: Bob Linneman
Philadelphia, PA — I love it when your day totally changes in an instant; this is exactly what happened to me last Thursday.  At 3pm I get a text from a publicist, "Am I still in Philadelphia, and can I to shoot a band tonight?"  Yes, and yes.   I love discovering new music this way.  The event took place at MilkBoy café which holds a few hundred people is part of the famous Philadelphia MilkBoy studio family and has been around for almost twenty years.  The studio has hosted musical artists ranging from R. Kelly, Erykah Badu, Miley Cyrus, and The Roots.
I arrived just as opener Tucker Hill began their set.  Tucker Hill is a local Philly favorite who is making his rounds through the city.  Promoting their self-titled album.  Tucker Hill has a jam band type of vibe to their music.  Tucker told the crowd that John Mayer is a big influence, and Tucker himself showcased his excellent guitar skills throughout the set.  I particularly liked their cover of Fleetwood Mac's "Dreams" with Tucker on keyboards.
Next was American Trappist, in support of their debut EP, In Satan's Kingdom National Park. The performance was very upbeat as front man Joe Michelini blended slow melodic showmanship with controlled chaos on stage.
The room was at capacity when the headliner's lead singer Jared Kolesar of Jared & The Mill asked everyone to move up closer, saying he wanted to feel the crowd.  I've never heard so much hootin' and hollerin' for a Philly crowd which surprised me at first.  As I said, I've never heard of the band, but was very impressed with how quickly the band connected with the crowd.  Jared & The Mill is a southwestern indie rock band, formed in 2011 in Phoenix, Arizona.  I found out that I have been late to party and the band has a tremendous following through the country and Canada.
The band will tell you that they are always touring, just look at their tour schedule, and you think you're looking at an airport departure sign. The band's country rock style has been proven successful, as they have already opened for the Zac Brown Band, the War on Drugs, Allen Stone, and The Killers. They displayed tremendous musicianship as each player in the band played multiple instruments throughout the evening. A surprise moment was when the entire band grabbed an acoustic instrument (yes, even a washboard), and performed "Song for a Girl" in the middle of the room surrounded by the crowd singing along.
Jared & The Mill is touring in support of their most recent release, Orme Dugas which was produced by Ryan Hewitt and recorded in Nashville, Tennessee hitting #46 overall on iTunes and #9 on Billboard's Heatseeker Mountain Region.  I would highly suggest you check them out on Spotify, get tickets to their show (which will inevitable happen in your town), before you are late to the next party.