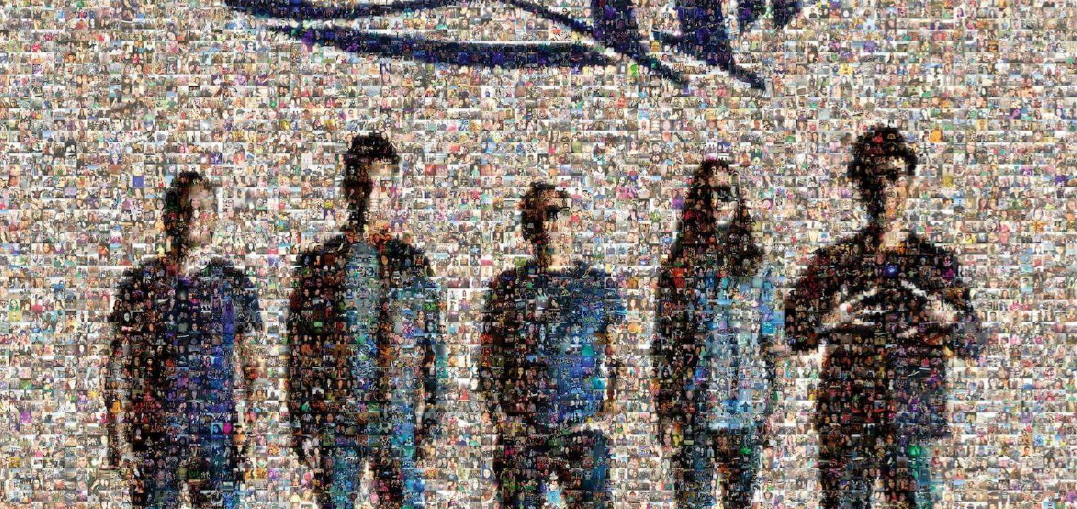 Article by: Brian Toglia
After nearly 30 years of music, 311 seemed to have only scratched the surface of their musical creativity
Mosaic: (Adjective) composed of a combination of diverse elements.
The definition of mosaic perfectly describes 311 as a band as well as the composition of their new album. The band has been a collection of diverse styles and personalities since their inception in 1988 and have always embraced experimentation, with varying degrees of success, both at a mainstream and a grassroots level. The newest work from the Omaha, Nebraska natives is the embodiment of this open mindedness towards music and a culmination of almost 30 years of sonic ingenuity.
There are a few "Hits" on Mosaic. Tracks that could be pulled from the album, released as singles and do well on their own. But I believe that these songs are a "Trojan Horse" of sorts. While these tracks definitely have merit, they are songs I would classify as "Classic 311". "Too Late" and "Perfect Mistake" are really well written, hook filled tracks, but as far as Mosaic is concerned, these are somewhat on the safe side,although "Too Late" has a pretty heavy back end for 311 as well as a particularly good vocal performance by SA on "Perfect Mistake".
Don't get me wrong, I'm quite happy with the previously mentioned songs and understand their existence on the album but it's the absolute lack of concern that 311 has for pleasing the masses in this post MTV world that really works in their favor with the release of Mosaic. This is a band that, with their 12th studio album release, has broken free and surprises listeners at every turn. At the end of each (and in one case the middle of a) song I was genuinely curious as to what flavor of creativity I was going to get to experience next.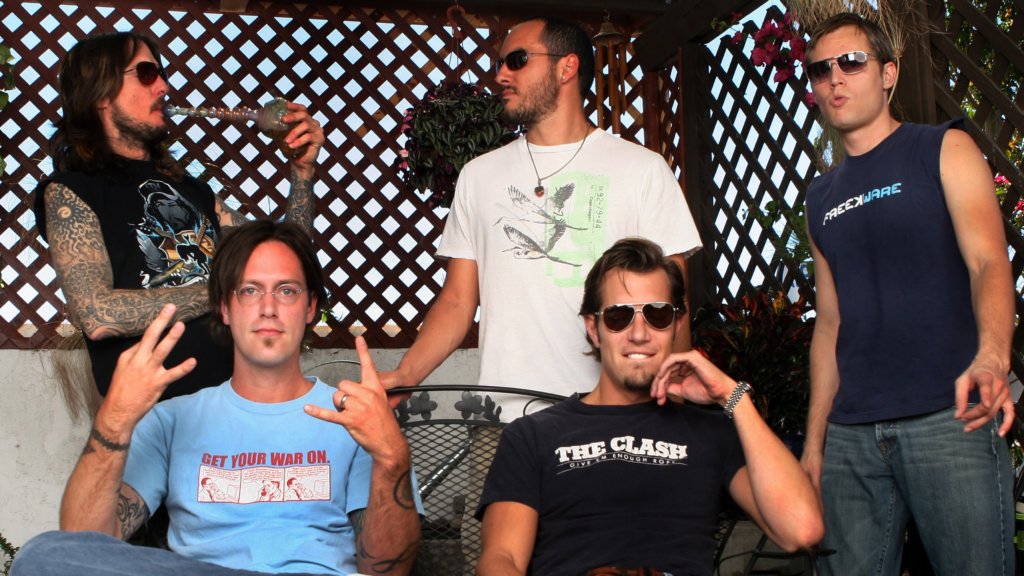 Nick, SA, Tim, Chad, and P-Nut show absolute courage, musically speaking, with " 'Til the City's on Fire". The song starts off as slightly more beat driven reggae influenced tune but WAIT! Is that some sort of 311 version of an EDM bass line smack in the middle of this song? Yep! That caught me completely off guard and it somehow works incredibly well with the rest of the song. Brilliant!
Equally as interesting, but for entirely different reasons, is the song " Wildfire". This song slows down when you think it should speed up. It gets louder when a softer tone seemed to make more sense at first listen and it continues when you think it's coming to an end. Basically, 311 wrote a traditional song and then said screw it and reversed everything  that's makes the song traditional and put their own stamp on it. Not to mention the sick drum skill displayed by Chad during the heart of "Wildfire", which shows how far he personally has come since 311's formation in 1988.
I could go on and on, breaking down each of the 17(!!) tracks present on Mosaic, but as I have said in previous album reviews, the sense of discovery and joy gained from listening to an album without (too much) prior knowledge should not be spoiled. I will say this though, the album ends with the song "On a Roll", which lyrically tells you all you need to know about how they feel about Mosaic and where their mindset is in the year 2017.
311 has been given lots of labels over the years. Rap Rock, Reggae Rock, and Alternative are a few off the top of my head. While I can understand, in some ways, why 311 were given these titles, I feel that people weren't listening carefully enough. Yes, there were elements of all of these styles in many of 311's songs, but they were doing what so many bands try but fail to do: They were evolving. Finding their genuine voice. The truth is, 311 is all of those things, but they are also so much more. Almost 30 years later, I believe there is one label that they would be comfortable with… they are wholly, uniquely, and unequivocally 311, a truly one of a kind band.
One last thought…
I would like to talk about the band and not JUST the new album for a minute. I have followed many bands who have stuck around for years and years trying to replicate the sound that got them noticed. Album after album of the same thing, or at least an attempt at the same thing till these bands become almost a tribute band to themselves. 311 has never done this. Each album they have put out has been an evolution of their sound. I won't say that each album was better than it's predecessor but they have never repeated themselves. I don't think they ever saw the point of it, of being stagnant. I don't know how they have keep up their youthful outlook on music, but whatever they are doing is working. I can honestly say Mosaic is 311's best effort in at least 23 years, if not ever. How many bands can say that almost 30 years after their creation?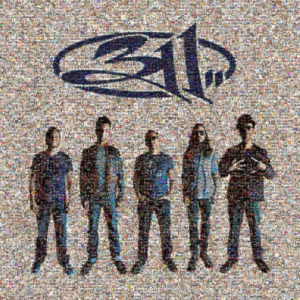 311 is:
Nick Hexum: Vocals, Guitar
SA Martinez: Vocals, DJ
Chas Sexton: Drums
Tim Mahoney: Guitar
Aaron "P-Nut" Wills: Bass