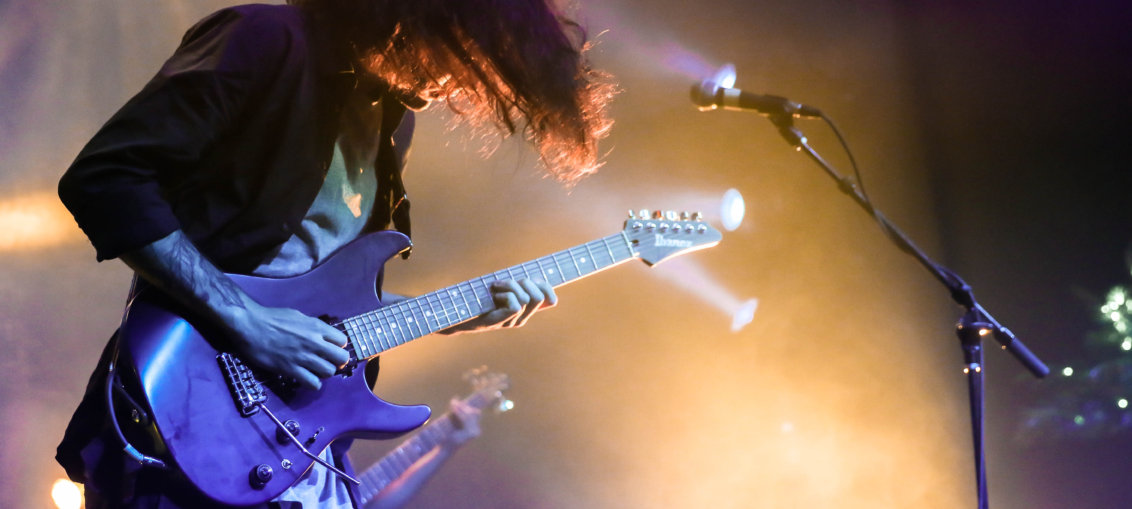 Article and Photos By: Joshua Guerra
Austin, TX – American progressive rock ban CHON brought their Homey tour to Austin with support from Tera Melos, Covet, and Little Tybee.
It was a special night for Covet's guitarist, Yvette, as it was her birthday that night. The band got a huge ovation for their performance as fans seemed as excited to see Covet as they were CHON. Later on, Little Tybee kept the energy going. Being a six-piece band, they brought the jams to get the crowd grooving and moving.
When CHON took the stage, roars from the crowd filled the venue as they began with their single "Slippery Tea" from their latest album Homey. Of course with three popular singles played to open their set, fans knew they would be in for a fun evening.
CHON will end its tour in their hometown of San Diego before performing a few shows in Mexico.