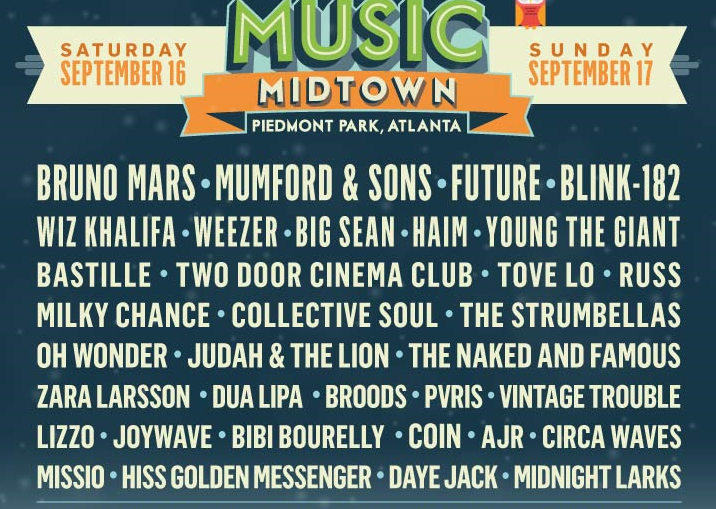 Article by: Andres Alvarado
Atlanta's most premiere music festival is back and packing some serious punch. Music Midtown Festival will be setting camp on beautiful Piedmont Park on September 16th through the 17th with heavy-hitters Bruno Mars and Mumford and Sons headlining a barrage of the who's who of music. Joining these titans of industry among others are pop-punk legends Blink 182, rap phenoms Future, Wiz Khalifa and Big Sean, along with sister rock outfit Haim.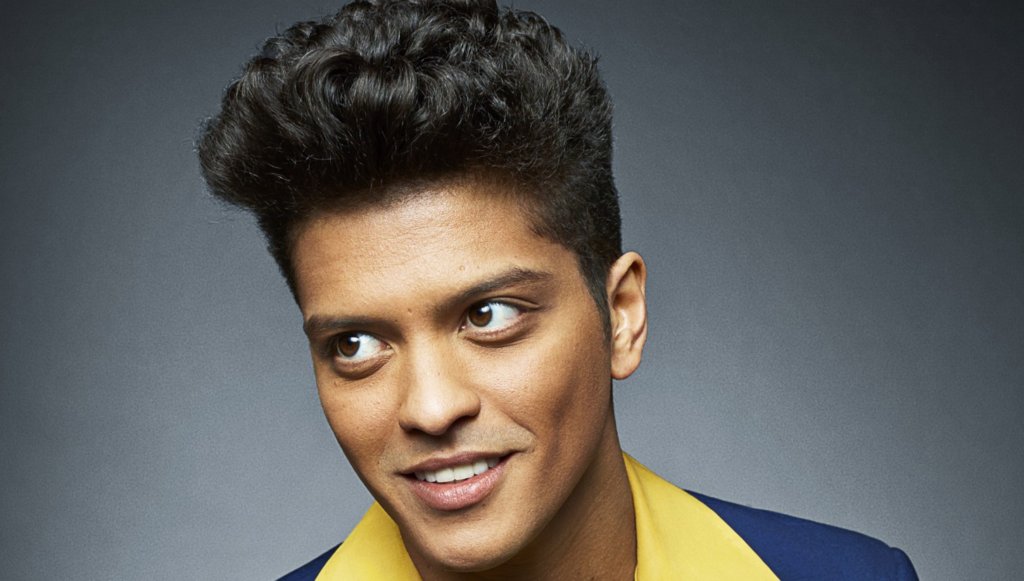 Since coming off the their six-year hiatus in 2011, Music Midtown has rifled off successful festivals on a yearly basis. The 2016 version was headlined by The Killers, Beck and Twenty-One Pilots, so this year's lineup was faced with the gargantuan task to surpass expectations set from not only last year's impressive bunch, but the yearly cavalcade of noteworthy acts. Safe to say the 2017 class presents itself as a fine addition to Music Midtown's reputation.
As always, music festivals also open their doors to exciting up-and-coming acts and Music Midtown is no exception. This year's version has a fine selection of rising-stars performing across their four stages like Daye Jack, Circa Waves, Midnight Larks and Coin. Needless to say, the festival not only has something for all musical tastes, but also all gastronomic tastes as Midtown Music Festival also hosts several locally revered stars of the food-scene within Atlanta. What's not to love?
So, mark your calendars and make the proper arrangements to spend a magical weekend of fun, booze, fans and all-star musicians. Trust us, this is a festival you won't want to miss. For more information on Music Midtown Festival and their entire amazing line-up or to purchase passes, please head out to their website at www.musicmidtown.com.