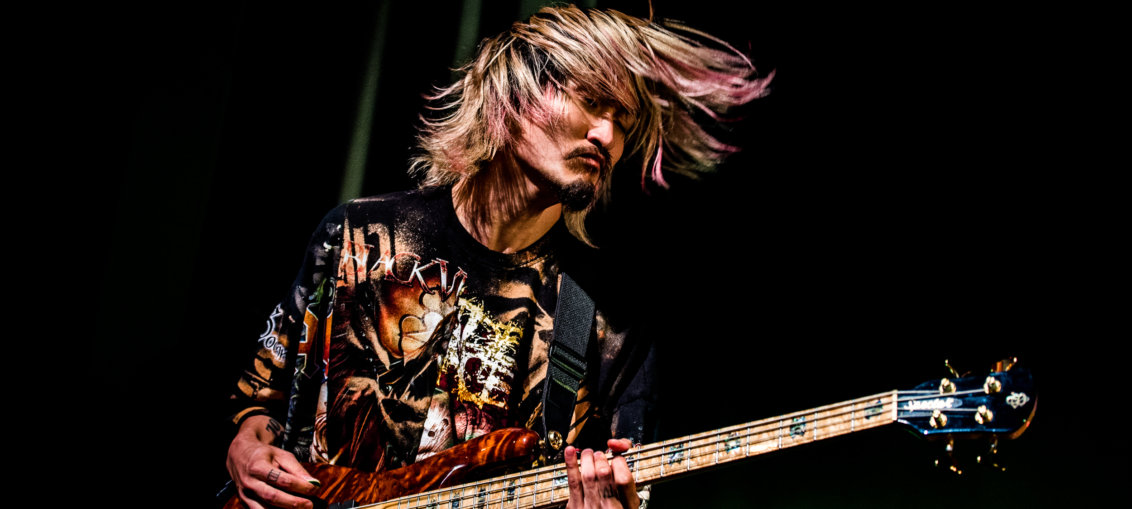 Photos and Article By: Adrienne Row – Smith
Ottawa, Ontario — One Ok Rock descended upon Canada's capital in support of their 8th release Ambitions at the Algonquin Commons Theatre. Even before the show started, fans who were waiting excitedly chatted or sung the band's songs. The band was supported by Palisades, and Set It Off.
Palisades started the evening off on an energetic note. They opened with the powerful track "Through Hell," which comes off their self-titled album (released earlier this year). The band dominated the stage, with vocalist Louis Miceli reaching out to the crowd or crouching down to be eye level with them. This saw many of the female fans lose their minds and attempt to reach over the barricade to touch him. Other members of the band did their part as well, playing close to the edge of the stage. The band knew their fan base and how to start the evening off on the right foot.
Following Palisades, Set It Off took the stage with vocalist Cody Carson asking how the crowd was doing, which was met with loud cheers and whistles. With the band only pulling off their latest releases (2016's Upside Down and 2014's Duality) they at least filled it with their most energetic songs, which saw the crowd singing along or reaching out to them. Carson ensured the evening would be memorable, by descending into the crowd and standing on the barricade as fans clamored to hold him up.
For One Ok Rock, the fans were teaming with excitement and anticipation. When they finally took the stage, fans elicited screams and whistles, with flashes from phones going off as soon the band walked on.  Touring in support of their new album, Ambitions, the band was an unforgettable sight. Working every possible inch of the stage, the members made sure that they interacted with as many fans as possible. Each member was their own visual event, with flips, kicks and crouching down to sing along with fans. Overall, fans came for a show and One Ok Rock gave them one, going so far as to change their song "American Girls," to "Canadian Girls", showing that going that extra mile can make a great show a very memorable one as well.