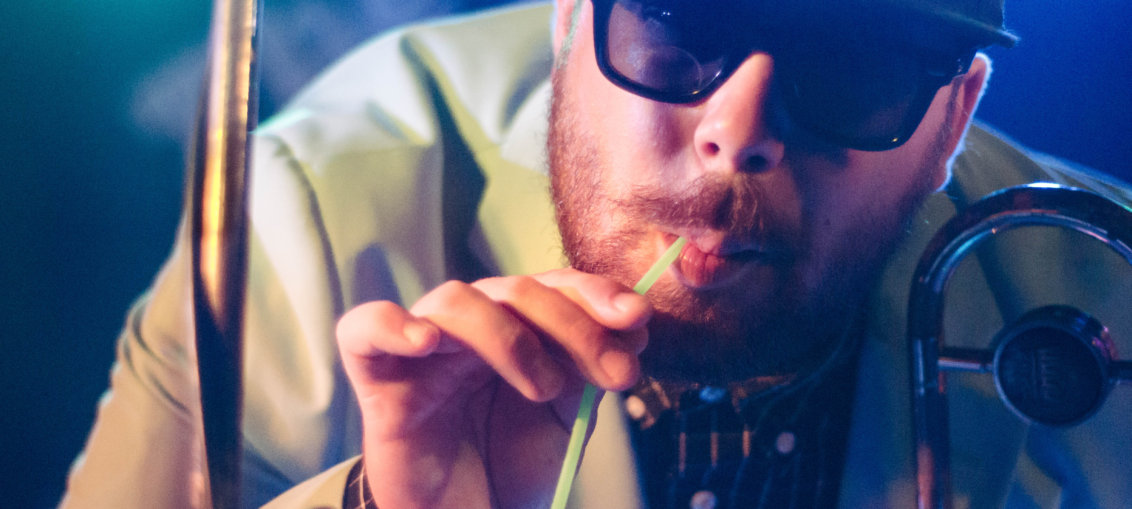 Article & Photos by: Sam Fallone
Asbury Park, NJ — People of all ages were packed into The Stone Pony on Sunday night to catch California ska punk band Reel Big Fish on their current tour: The Beer Run. It was a fun night of sweat, beer, and live music.
First to take the stage was another California ska punk band, Tunnel Vision. Their loud and upbeat performance was enough to get the crowd pumped and ready for the remaining acts. Next, punk rock legends, The Queers, played a catchy set for the crowd. Their crazy, fast lyrics revolved around drugs, alcohol, girls, and just having fun. The band gave off a sound similar to The Ramones and the audience loved it. Ska punk band, The Expendables followed with an incredible performance. It was my first time seeing them but I was thoroughly impressed and would love to catch them at a show again. The audience was hooked, and even joined in on a sing-a-long towards the end of their set.
By the time Reel Big Fish took the stage the venue was packed. The air was hot and sticky but no one seemed to mind as the band played their hearts out to the sold out crowd. Their lively performance as well as their entertaining personalities was enough to keep everyone wishing the show would never end. They played a combination of hit singles, less-known songs, and even a few covers including "Brown Eyed Girl" and "Don't Stop Believin'," so there was definitely something for everyone to sing and dance along to. Children with oversized headphones and Reel Big Fish merch were even seen jumping up and down with their parents.
It's not too late to catch Reel Big Fish on tour this summer (and I'd definitely recommend doing so)!
http://www.reel-big-fish.com/the-beer-run-is-coming-your-way/