Article by: Andrés Alvarado
It's been a long road for Barnaby "Barns" Courtney. His debut LP The Attractions of Youth finally arrives via Virgin EMI Records; roughly two years since releasing his first single "Glitter and Gold." Hailing from Ipswich, England, this brash and explosive chap presents us with 13 tracks – 14, if you include the interlude – over 44-minutes of balanced bangers designed to please the vast variety of alt-rock palates.
Over the last year, this 26-year-old Englishman has carried a reputation for reckless abandon on the live circuit; from jamming on his Martin & Co. guitar with such force that his fingers end up bloodied to earning himself a shattered foot after a frenzied stage dive at this year's Summerfest. Barns Courtney is a force to be reckoned with, and his freshman effort undoubtedly enforces that sentiment. The Attractions of Youth sees Barns Courtney achieve a pulchritudinous balance to his sound. Punchy genre-bending stylings catchy enough to reel in the radio-rock fan-base fused to a brazenfaced and unapologetic delivery of youthful foolhardiness even the harshest of rock purists can dig.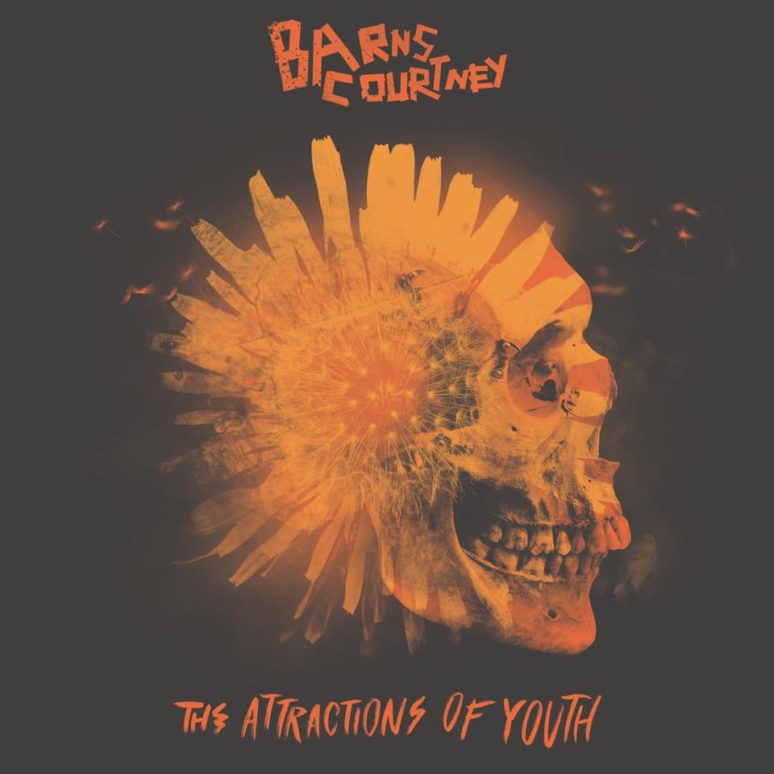 "I am the wild one, lightning in my veins // Same again, lazy day, one man hit parade // Till' we're duller, black smoke in my eyes // Shattered glass, fallen first, leave me paralyzed" Courtney croons on album lead single "Kicks," a head-nodding and drum-driven jam exemplary of Barnaby's confident, yet musically gifted persona. Subsequently, Courtney double-downs on "Rather Die," a beefy-stringed and fist-pump inducing anthem. Helmed of leather-boots-wearing-and-cigarette-smoking-bad-boy lyrics, this track typifies what rock-n-roll is all about.
Other notables include the dialed-back duo of "Goodbye John Smith" and album-closer "The Attractions of Youth," which showcase the musical sensibilities and song-writing prowess of this rising star. On the other hand, the mid-tempo and folksy "Hobo Rocket" is a wincing whiff better forgotten. Barnes inexplicably drops his power-vocals in place of amateurishly shrieking raps. In a word, no … simply, no.
While The Attractions of Youth serves up 14 jams, mostly noteworthy, the addition of Barns' older work is hyperbole. In a perfect world, Courtney's glorious bygone hits like "Fire" and "Hands" would have stayed in the past. A leaner track-list of unheard material would have positively impacted the album; after all, The Dull Drums EP was released just earlier this year.
Alas, some of you might know who Barns Courtney was before his debut full-length offering, some of you just got introduced to him. Regardless, soon enough everyone will know his name. Courtney's infectious persona is shimmery and flashy, while his boisterous tone is musically auriferous … sort of like, glitter & gold.
Key Tracks: "Kicks," "Rather Die," "Hellfire," "Glitter & Gold," "Golden Dandelions," and "Champion."