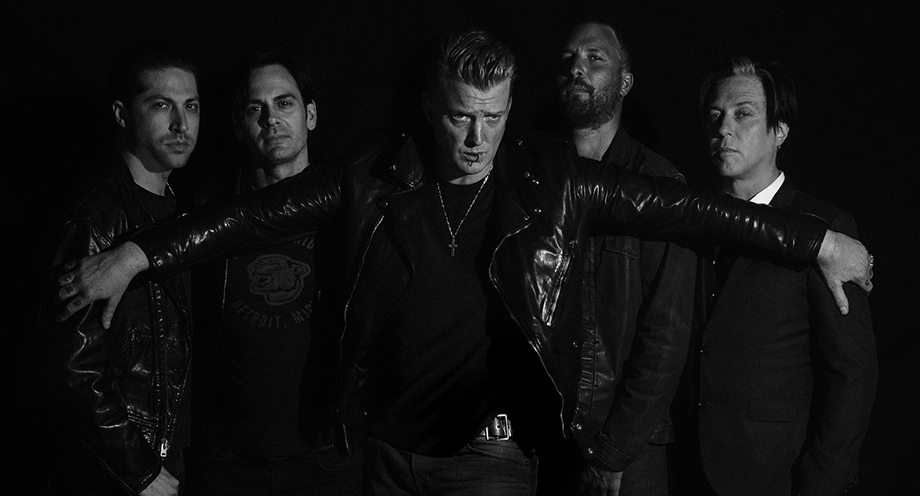 Article by: Andrés Alvarado
The release of Queens of the Stone Age's seventh LP Villains just made the race for Album of the Year a little more interesting. This time around the Californian quintet, helmed by Josh Homme, tapped producer Mark Ronson (Adele, Amy Winehouse and Bruno Mars) to assist in the development of one of the finest records produced this year.
The unorthodox pairing of Homme and Ronson seems somewhat out of left field, considering that musicians like Dave Grohl and Alex Turner would run point at the snap of Homme's fingers, yet it was Mark Ronson that got the nod. Call it a gut feeling or intuition, but Homme found the one man this record desperately did not need, but most definitely wanted. Villains has propelled Ronson into the record producing top-tier and confirmed Homme's genius, yet once more.
Villains still carries the QOTSA's signature murky and heavy rock-n-roll style, but with a twist. The addition of Ronson stitches up an easy-going and looser flair to the West Coast rockers' latest effort. Lead single "The Way You Used To Do" is the optimal mash-up of styles with a thumping bass quintessential of that sinister Queens' sound, but the twanging guitars that scream of rockabilly, courtesy of Ronson.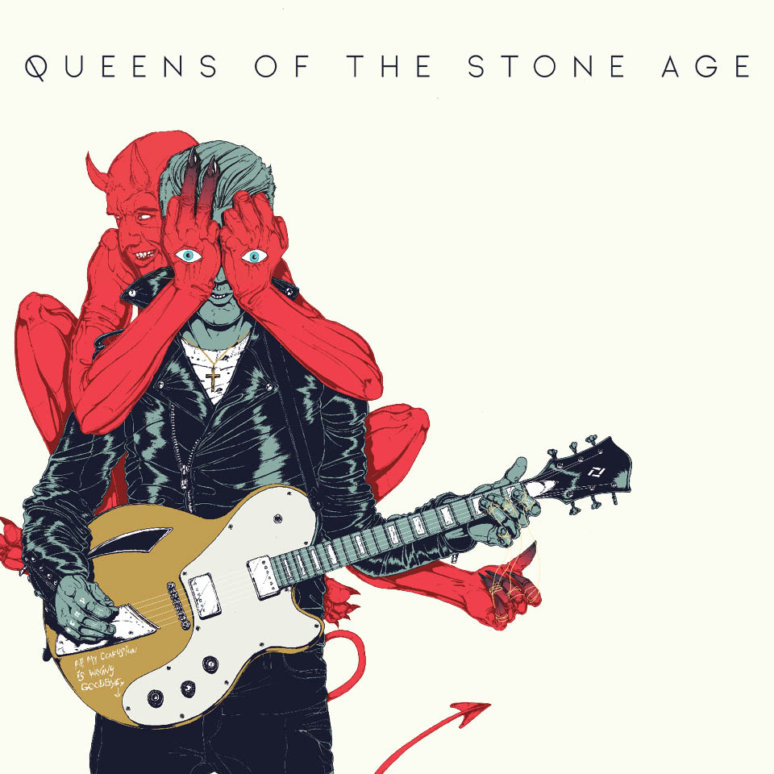 The thrills and chills on Villains are bountiful, autobiographical and opening track "Feet Don't Fail Me" is the song you want to dance to while no one is watching, or maybe when everyone is around you. The track lives on the outskirts of Funktown heading towards Rockville and sets the party mood for the roller-coaster ride this album delivers. Single "Head Like a Haunted House" is an up-tempo shot of rock-star adrenaline to the heart as Homme bellows "Need a hand? / Take Mine / We're supreme, sublime / Fake apologize / Fucks in short supply," while "Domesticated Animals" is a punchy and welcomed mid-tempo crash-to-reality as Homme vaguely takes a political jab "You wonder where's the freedom? / In the lost and found / Still not found," a most fitting sentiment about a country struggling to re-find its governing identity.
At 48-minutes long, Villains is evolvement of a band that was just fine remaining still or churning out the same formula. Excitedly, the Queens of the Stone Age stand unafraid to challenge themselves, even after roughly 20 successful years in the business of making music. Villains is where you want to be. It's leather jackets and disco balls. It's driving fast cars and partying on a yacht. It's macho-man rock and hipster psychedelia. It's Homme and Ronson. It's a great fucking record.
Key Tracks: "Villains of Circumstance," "Domesticated Animals," "Feet Don't Fail Me," "Fortress" and "The Way You Used To Do."