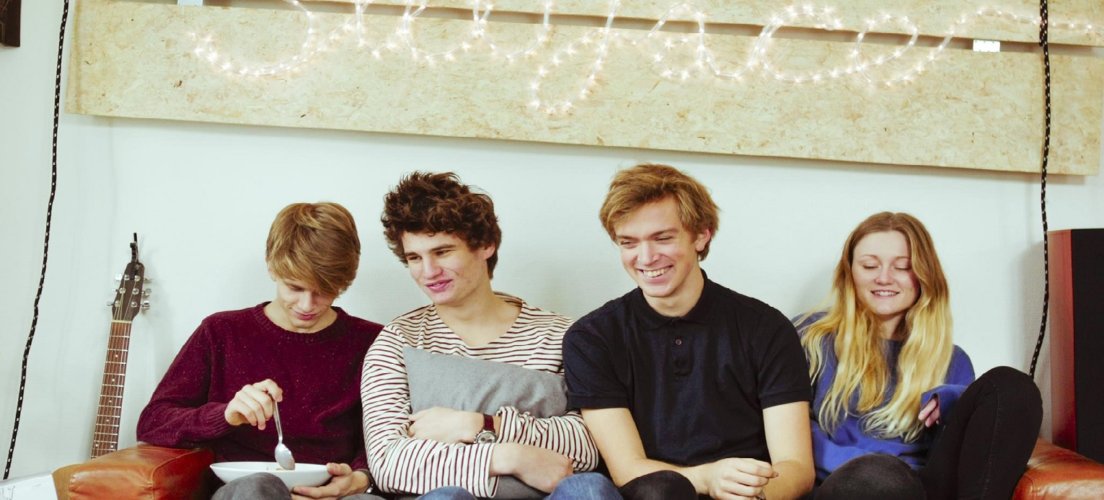 Article by Andrés Alvarado
Norwegian pop-punk rockers Sløtface seem like a low maintenance, party-hard and kick-ass bunch. If their debut LP Try Not to Freak Out is any indication, they're substantially more. Brimmed of crunchy and catchy hooks, clever coming-of-age tales, and vigorously loud drums, Try Not to Freak Out is that one obscure album you want to introduce your lame-ass friends to. You can thank us later.
The Scandinavian foursome, led by the talented and edgy Haley Shea, have set forth an 11-track LP full of detailed carefree memoirs and dynamically infectious energy that's bound to gather-up quite a few followers stateside. Sløtface's branding is a nice addition to the latest pop-punk rebirth alongside bands the likes of Neck Deep and As It Is.
Though their sound is not new, it is exciting and plays like a bucket of chilly water splashing on a dormant society. Lead single "Magazine" sounds sugary enough to ride popular radio sound-waves; however, the "Fuck You Hollywood" lyrics would make just about any lady smile with glee, especially one Patti Smith.
Zing and pep are prevalent ingredients on Try Not to Freak Out. Sprightly "Pitted" is a foot-stomping fun tune about those unplanned and memorable nights we all talk about over a few beers. While "Nancy Drew" is a spiky-riffed anthem warning the music industry's boys-club of all the girl-power coming their way.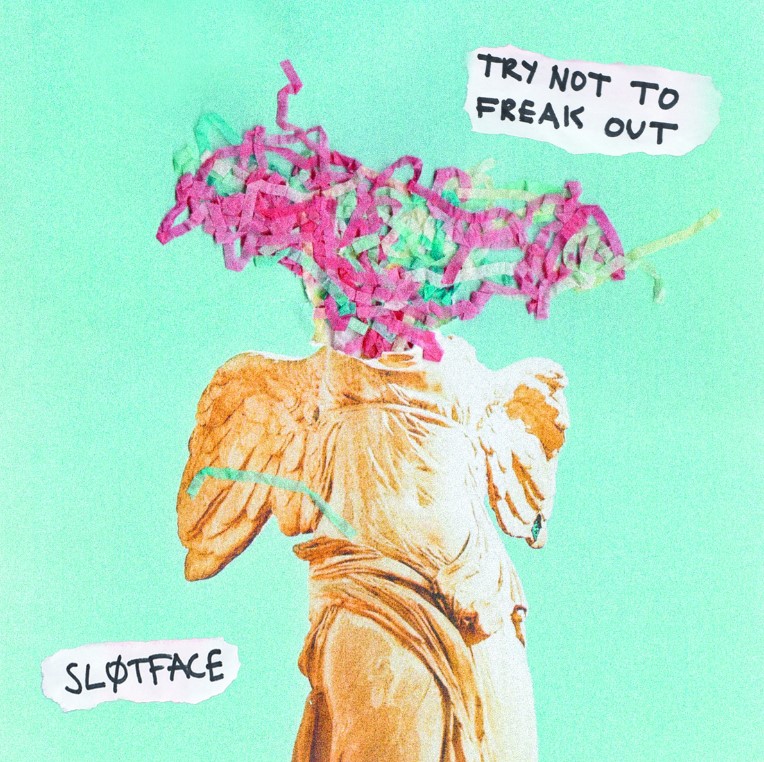 Try Not to Freak Out is not without faults. Sløtface does gravitate towards recycling their track-making formula, thus developing a degree of difficulty in distinguishing between songs. Lone outlier "Slumber" feels like a welcomed change, until you realize the mid-tempo duet is twice as long, half as punchy and all boring. Alas, for all its faults, Try Not to Freak Out is absolutely worth the download.
It's an exciting time. Sløtface's Try Not to Freak Out is not a perfect album, but it is a brilliant next step into mainstream. Shea's songwriting is vividly delicious and her band-mates create snappy music perfectly suited for her gritty, yet pretty, vocals. Be on the lookout as Sløtface has captured our attention, now it's only a matter of maintaining it … and odds are, they will.
Key Tracks: "Magazine," "Pitted," "Galaxies," "Backyard" and "Nancy Drew."