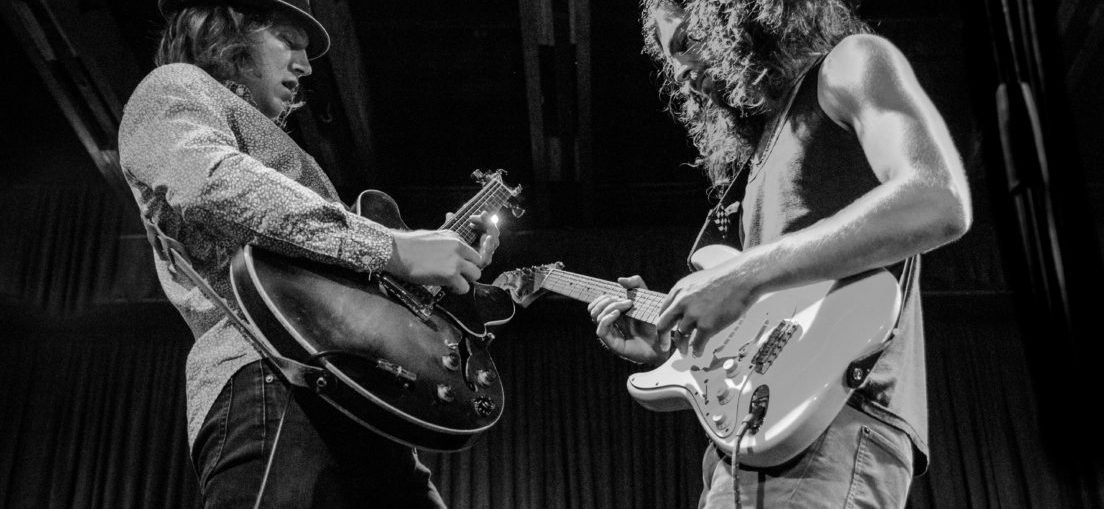 Photos and Article By: Jason Robey
San Francisco blues-rockers, The Stone Foxes, returned to the Crescent Ballroom in downtown Phoenix Sunday for a night of high-energy rock n' roll. The band, who makes regular stops in the valley, is always well-received as if they were honorary locals, and this weekend was no different.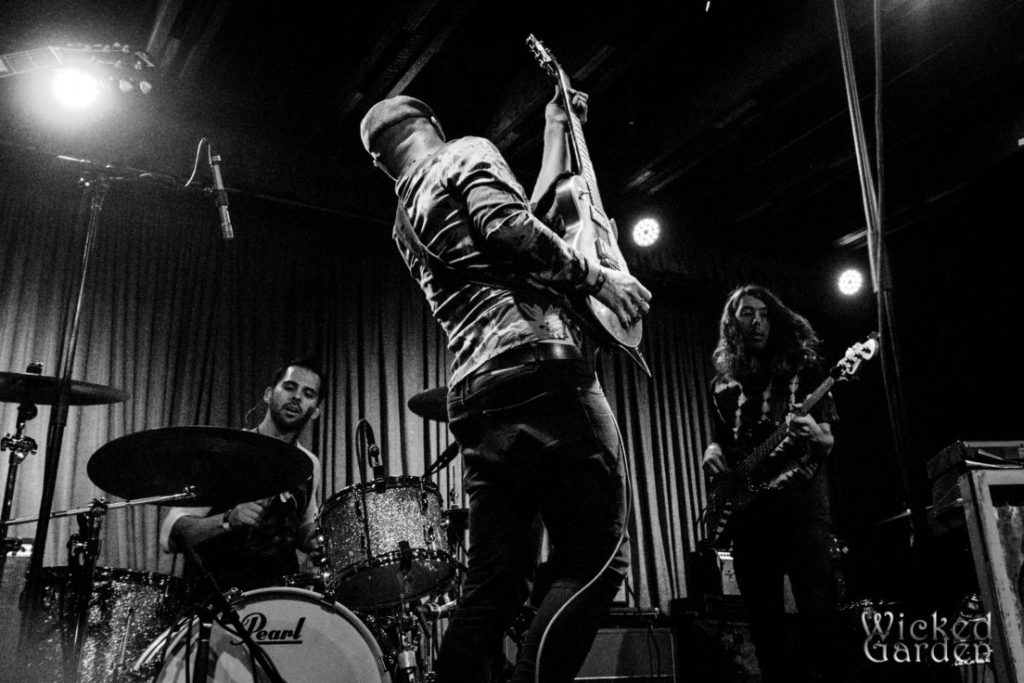 The evening started with a short set by Phoenix's own Wyves, who opened for The Stone Foxes at their last Phoenix show, as well. Another area favorite, Wyves' live show got the crowd sufficiently warmed up with their stage show, reminiscent of 70s-era Rolling Stones and New York Dolls. The band ran through tracks from their debut album, Spoils of War, as well as a few new songs, and their signature tune, "Bitch Has Got Problems," recently released as a vinyl single.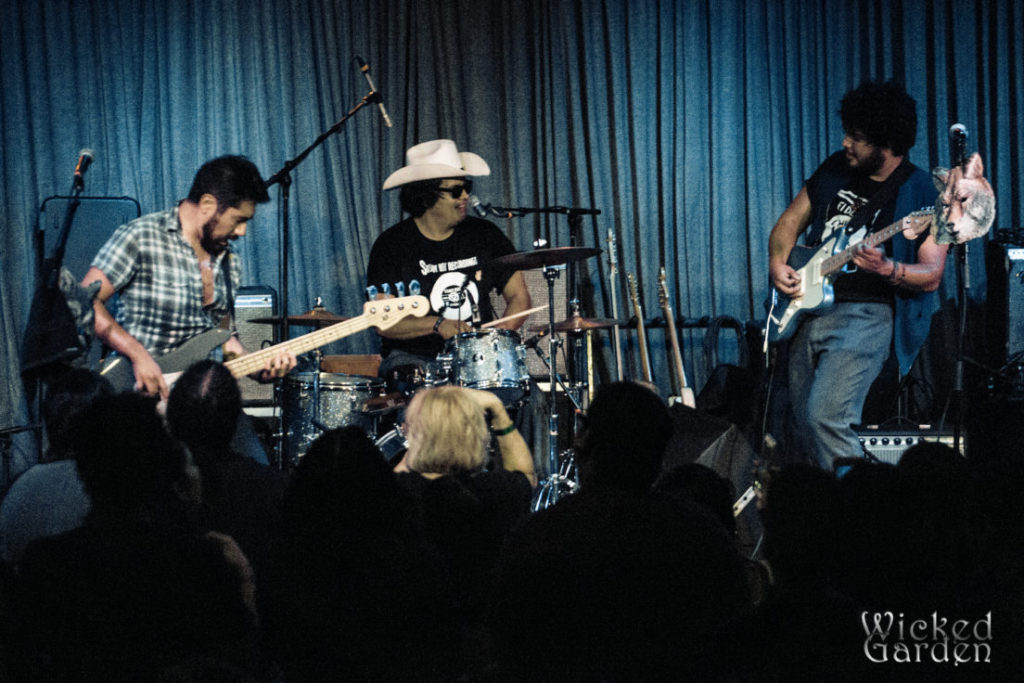 After a short break, Los Angeles' Thee Commons hit the stage, keeping the party atmosphere going strong with their unique mix of latin, punk and surf music. Bass player Jose Rojas jumped around the stage like he was possessed, without missing a beat, as he and the other two members of the trio ran through 45 minutes of music from their brand new release, Paleta $onora, as well as a handful of older songs.
Following another short break, the idle chit-chat of the room was interrupted, as the theme from Star Wars blasted over the sound system. The five members of The Stone Foxes walked on the stage and picked up their instruments, taking a few seconds to tune up, and blasted into the opening harmonica scream of "Hypno," from the Visalia E.P., released earlier this week. The group quickly launched into the yet-to-be-released "City On the Water," then, the more familiar "Everybody Knows," from the Small Fires album, as the audience cheered and danced right along.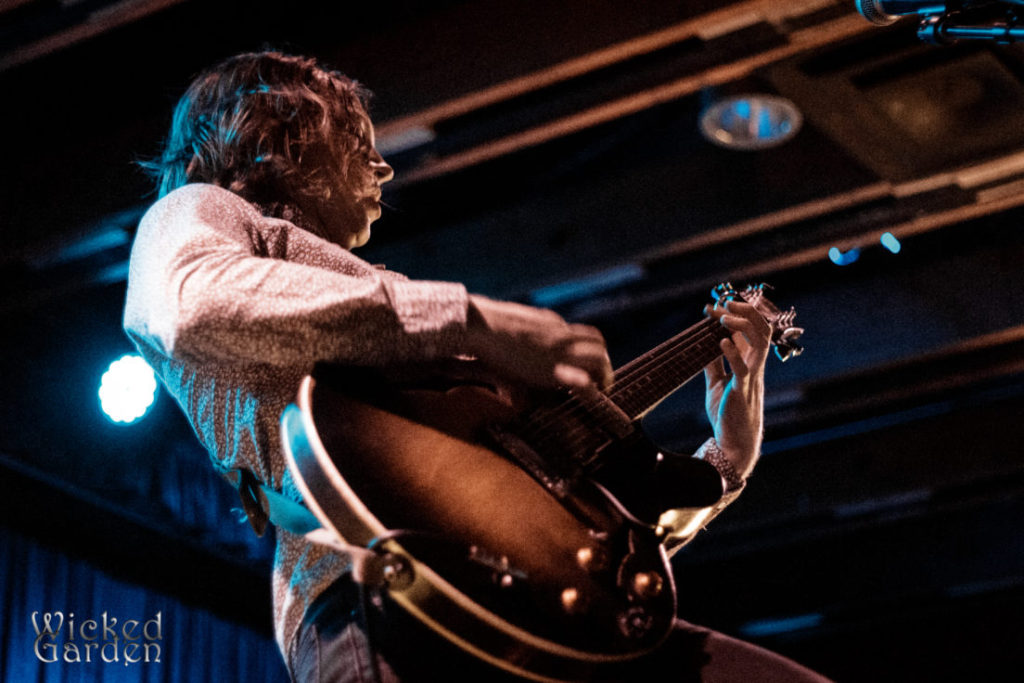 Between songs, they took short breaks to change instruments, as Shannon Koehler and Brian Bakalian were switching off drumming duties, while Koehler also traded off lead vocals with bassist Vince Dewald. Ben Andrews provided haunting violin melodies on songs like "Cold Like a Killer," (when he's not shredding blues-inspired guitar riffs, even going as far as playing a cigar-box guitar on the Bears & Bulls single, "Stomp"). Rounding out the lineup, Elliot Peltzman occasionally stepped out from behind his keyboard to dance around the stage with a tambourine, as the Stone Foxes made the entire audience feel like they were all at a party together. They closed out their hour-long set in their usual manner, with an extended cover of Slim Harpo's blues classic, "King Bee."