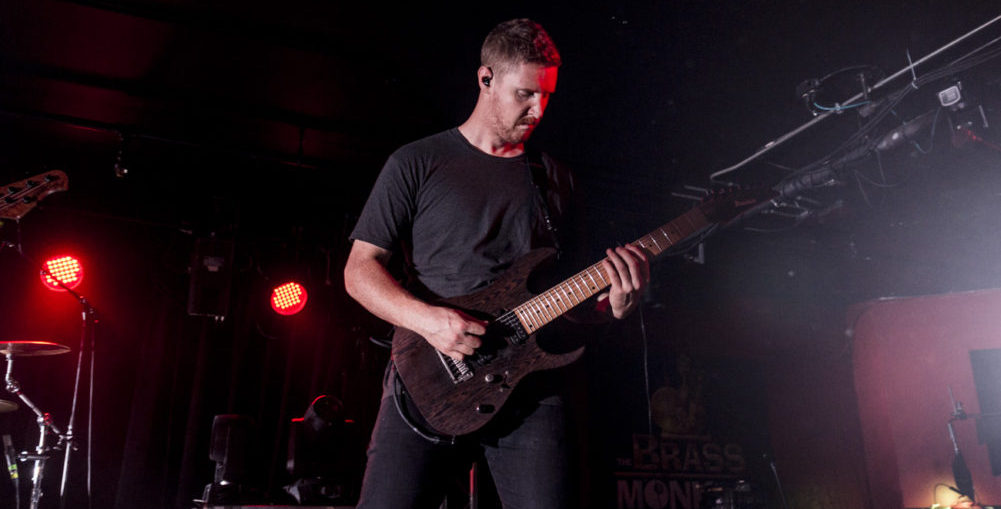 Photos and Article by: Adrienne Row – Smith
Ottawa, Ont – On a day initially supposed to be an off day for the bands, Thy Art Is Murder treated fans to an intimate show, with Fallujah, Ghost Bath and locals A Scar for the Wicked supporting.
Up first for the evening was A Scar for the Wicked, who played songs off their upcoming release The Unholy, in addition to songs from The Necrobutcher. The band was high energy, featuring lots of guitar and drum solos, and lots of head banging. Vocalist Eric Forget took some time to show the band's appreciation for being added to the bill, even going so far as to dedicate one of their songs to Thy Art Is Murder.
Following A Scar For the Wicked was blackgaze band Ghost Bath. Playing a soul-crushing set, digging deep within themselves, the band gave a fierce performance. Pulling material from their 2017 release Starmourner, many fans were well prepared for their set, leaning over the barricade to see if their fingers could grasp the intensity that they were throwing out. Many audience members later commented how brutal the band was, and that they can't wait for their return.
A tough act to follow, San Franciscan's Fallujah brought their A-game as well, showing that the departure of vocalist Alex Hofmann was just a chapter in their story. They got the crowd moshing and filled the venue with anticipation for Thy Art is Murder. New vocalist, Monte Barnard killed his duties, with the rest of the band being dynamic as ever. Barnard was willing to jump down to get close to the fans, occasionally leaning into the crowd and getting them to sing along with him, to which the fans were extremely receptive. Instead of spending time talking in between songs, the band chose to focused on the music, which the fans were over the moon for.
When Thy Art is Murder finally took to the stage, the crowd went wild, with one person eagerly trying to crowd surf over the barricade and hoping to land at the feet of vocalist CJ McMahon. In between songs, McMahon took the time to state the band's appreciation that fans would want to spend their Monday night watching a bunch of "Aussies" on stage. With each song, the crowd got rowdier, pushing against the barricade and singing along to every line. This all came to a head when the band tore into their encore performance of "Reign of Darkness," which saw the crowd go insane screaming the lyrics as loud as they could.
See Thy Art Is Murder list of upcoming tour dates HERE!