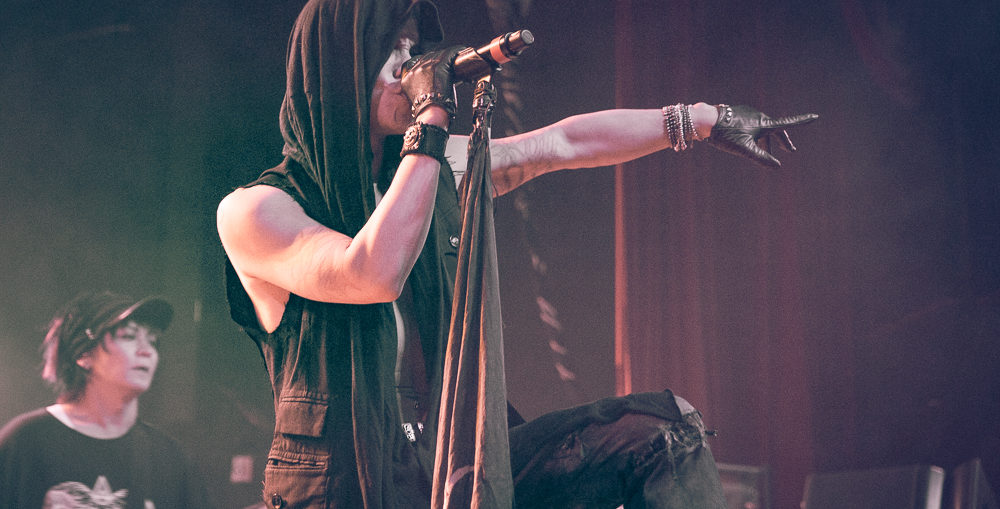 Article and Photos by: Jason Robey
Japanese hard rock group, VAMPS, made a much-anticipated stop in Tempe, AZ on Monday night, when they played a short-but-sweet set to a highly enthusiastic crowd at the Marquee Theatre. The group played second on a bill of four bands, with 3Teeth, Deafheaven, and Danzig.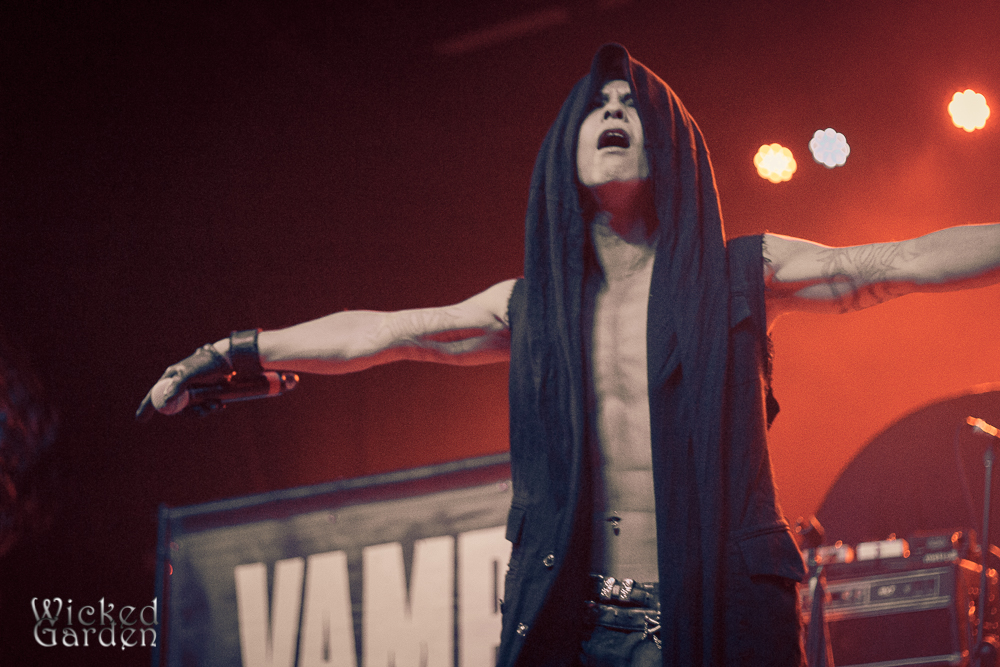 As the lights went down, the room erupted with the sound of screaming fans. The four-piece group made their way onto the stage under a wash of dark red lights. At the center of the stage, stood Hyde, the band's vocalist, wearing a full-length, black, sleeveless robe, its hood obscuring his face. The intro music came to an end, and the band tore into the opening chords of "Underworld," the title track from their latest album, released earlier this year.
Hyde, along with guitarist, K.A.Z., worked the stage in an energetic, larger-than-life rock star fashion reminiscent of Mötley Crüe and Guns n' Roses. Large banners bearing the band's name covered the backlines for the remaining bands on the show, solidifying the feel that this was VAMPS' show. They wasted no time before tearing into "Calling," also from Underworld and "Evil," from their earlier Bloodsuckers album.
Hyde and K.A.Z. are the group's main songwriters, backed up by the thundering rhythm section of bassist, Ju-Ken, and drummer, Arimatsu. The audience went wild when the band rocked through the Underworld tracks "Break Free" and "Rise or Die," which they wrote with Richard Z. Kruspe of German industrial band, Rammstein. They finished out their seven-song set with the title track from Bloodsuckers and a rousing run-through of "Sex, Blood, Rock n' Roll," from their 2009 self-titled debut album.
Following this show, VAMPS will be kicking off a headlining U.S. through mid-October.