Article by: Jason Robey
Featured Image cred: Rolling Stone
Ever-changing veteran of alternative rock, Beck, released his much-anticipated eleventh studio album this week, proving once again that he can seamlessly take on a multitude of musical styles. Colors, one of the happiest and most danceable works in his catalog, is a stark contrast to his last release, the slow and somber Grammy-winning Morning Phase.
Colors finds Beck exploring his pop sensibility, turning the guitars down to make room for synthesizers, while still maintaining the eclectic personality that's been present since "Loser" hit the top 10 back in 1994.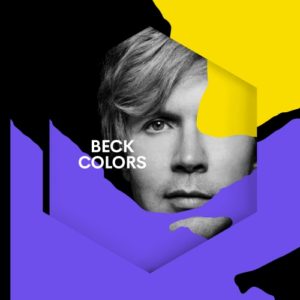 Fans may already be familiar with the album's first single, "Dreams," released more than two years ago, and the follow-up single "Wow," released in mid-2016. Both have been concert staples since their respective releases, fitting in perfectly alongside Beck's earlier material.
Colors displays an unmistakable influence of 80s pop groups like Men At Work and The Police, which is especially evident on tracks such as "No Distraction" and "Seventh Heaven."
The album's opening, title track, sets the tone well for an upbeat, experimental journey through ten songs, soaked in reverb and sprinkled with Beck's smooth falsetto. Colors only slows down once, for the closing track, "Fix Me," though it's only slow relative to the rest of this set.