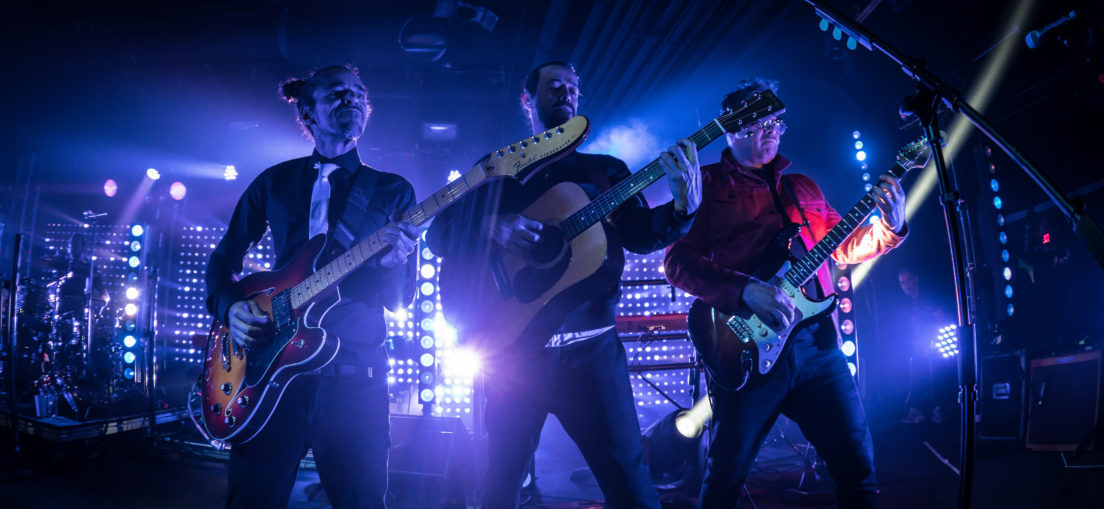 Article and Photos by Andrés Alvarado
For many Latinos, Café Tacvba is a vanguard band looked at for musical advancement and uniqueness. Having built a career on successfully meshing traditional Latino-inspired sounds, classic Anglo-Saxon rock, with a peppered taste of Pop and Reggae/Ska in the mix, this musical tetrad is anything but ordinary. A sold-out Masquerade's Heaven Stage was the setting for one of Latin America's most important bands to rule the night on the Atlanta-stop of their Niu Güeis Tour. Hours leading up to the show, fans gathered and formed lines for the chance at an up-close glimpse of the Rubén Albarrán-led foursome out of Ciudad Satélite and, maybe, snag a guitar-pick, a setlist or high-five a band-mate.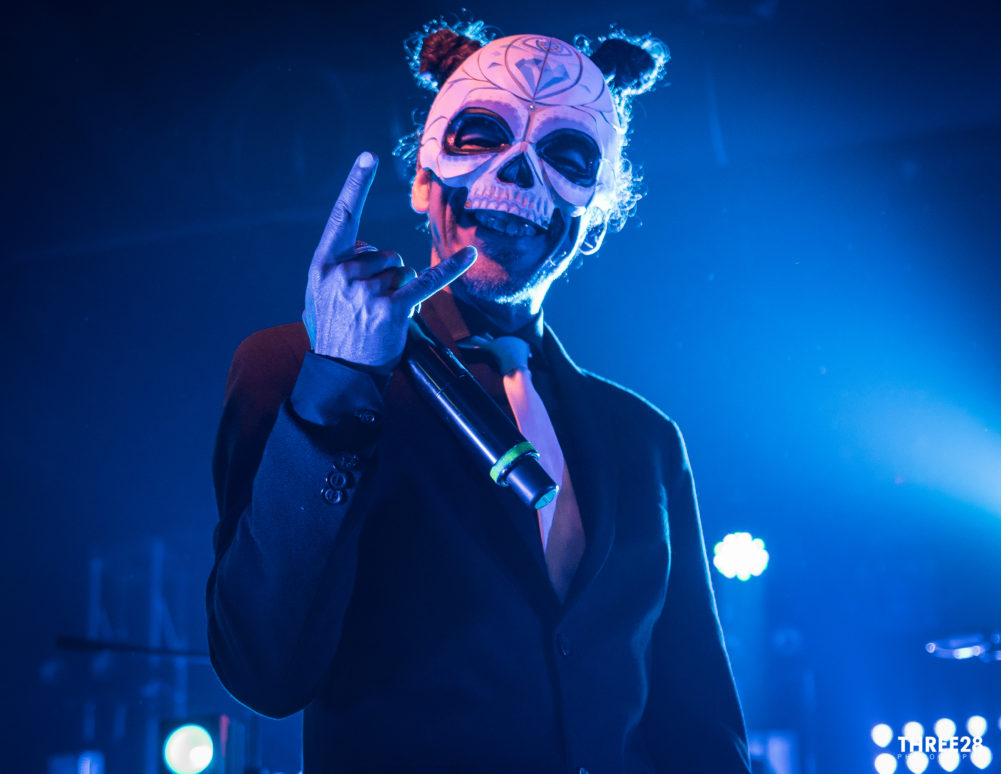 In celebration of the band's eighth album Jei Beibi and for nearly two hours, Rubén Albarrán, Emmanuel "Meme" del Real, Josélo Rangel and Enrique Rangel secured a tight grip on the undivided attention of their crowd. At a quarter past nine, the Mexican rockers make a splashy entrance led by Albarrán donning a Day of the Dead-themed mask and Enrique Rangel lighting up the stage adorned in neon fringe from head to toe. Settled in, the quartet is all business yet all fun and keep it 100 throughout with a slew of tricks up their sleeves. Strong performances of classic oldies kept the crowd in sing-along mode, while an array of new Jei Beibi hits reaffirmed Café Tacvba has yet to lose a step. Moreover, jubilant "Tacvbos" witnessed the slick-n-sleek boogies of Albarrán, were enthralled by the topnotch skill-set Meme displays on solo duties, and, of course, the Rangel siblings adding that oomph for good measure by way of nifty jams and rock-idol mannerisms on the guitar, bass and upright bass.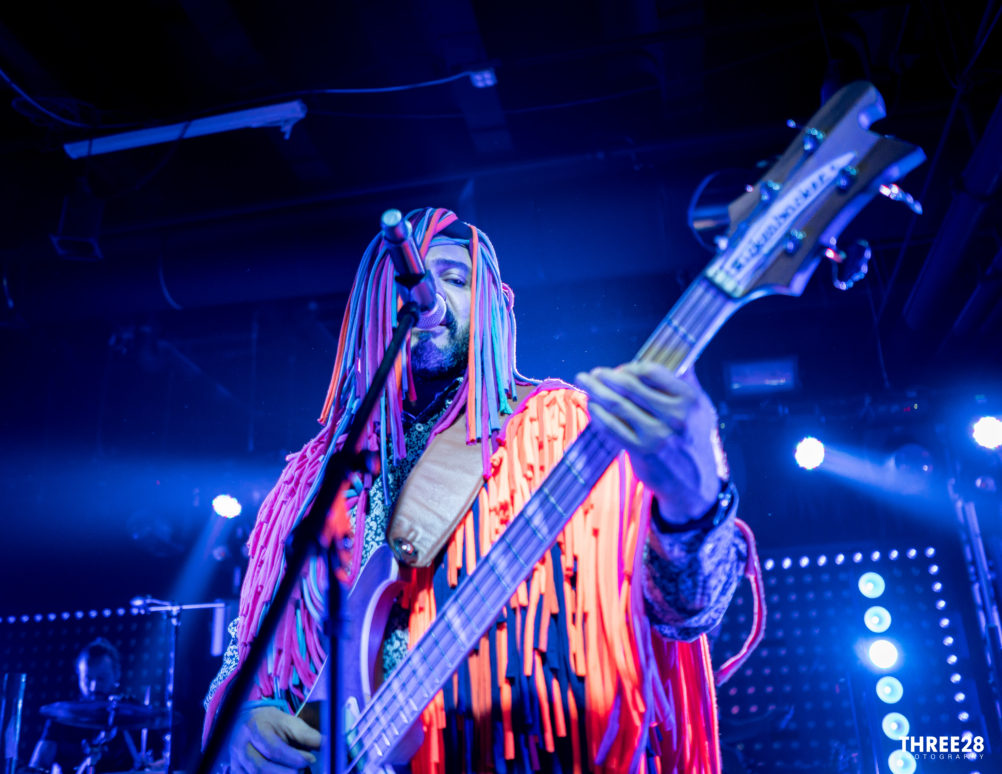 Like many artists, Ruben Albarrán takes a moment to educate his crowd on a subject near and dear to his heart: cruelty to animals within the meat industry. Known for his full-fledged vegan lifestyle and work with animal-rights organization PETA, Albarrán urges onlookers be more selective upon purchasing any style of meat. As a vegan, Albarrán – aware he's in a place to minimally impact people's eating habits –compromises on petitioning his crowd to use their monies on companies providing ethical treatment and humane methods by stating "These animals provide you nourishment, be sure you don't play a part in their barbarous mishandling."
In all, Café Tacvba delivered the goods, like the consummate pros they've been for roughly two decades. Large crowds and sold-out shows are the norm for these dudes, yet, in the end, their performances feel joyously intimate and individually dedicated to each die-hard fan on hand … cool, right? Pues claro, Güey!
For more on Café Tacvba and their ongoing tour, be sure to visit their website at www.tacvba.com.mx or head over to iTunes or Spotify to download their rip-roaring new album Jei Beibi out now.