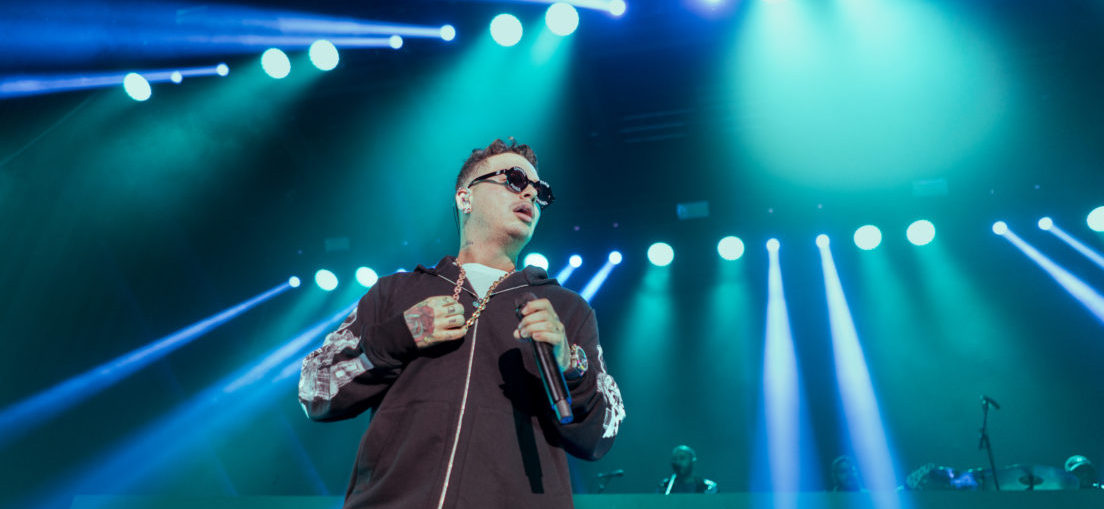 Article and Photos by Andrés Alvarado
Atlanta, GA – From Medellin with love! Reggaeton mega-star J. Balvin lit-up The Coca-Cola Roxy Theatre for roughly 3000 Atlantans from his faithful fan-base. Known to be one of the most vibrant and flashiest performances on the live circuit, Balvin held nothing back on this warm Fall evening, and his fans returned the favor with some of the loudest cheering and shouting one might encounter. The sold-out spectacle was everything you'd expect, then some … and a bag of chips.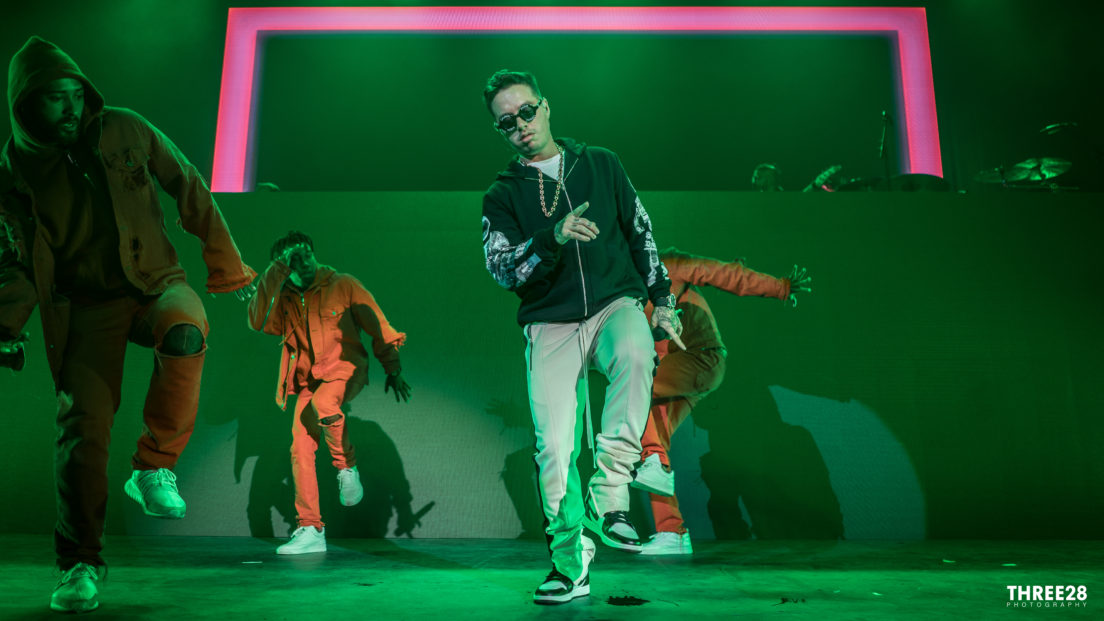 Eye-popping staging is just one of the many highlights on this tour. A two-tiered cube fills the dais backdrop with a band lending the melodic aspect on the first deck and trippy graphics smothered across both divisions for the visual pleasure of spectators. On the main floor and under heavy smoke, a break-dancing quartet in matching attire deliver some jaw-dropping choreography serving to heighten the atmosphere. Once the backing elements are in full swing, countryman DJ Bash introduces the Colombian luminary as he coyly struts out in front of it all.
J. Balvin's Energía Tour is, well, full of energy, pure positive energy. For the better part of two hours, Balvin's show contains several dance routines, colorful commentary and plenty of party-like stunts. Delving into his biggest hits like "Safari," "6 AM," and "Ginza," Balvin expects plenty of crowd-participation via glow-sticks waving front to back and side to side – quite a sight when thousands partake – and onlookers serving as a backing choir for his famous choruses. In the end, the Energía Tour is a celebration of life, truly one of the most thrilling and captivating presentations of 2017.
In a year that's seen J. Balvin rule the charts with his platinum LP Energía, collaborate with titans of industry Pharrell Williams and Beyoncé and takeover radio-waves with his latest colossal track "Mi Gente," his vastly successful tour is just the icing on the cake. This Latin icon has cemented his place within an ever-growing genre and made Colombians everywhere swell with pride. Balvin croons "El mundo es grande, pero lo tengo en mis manos (The world is huge, but it's in my hands)," a statement probably not far from the truth, parcero!
For more on J. Balvin and his ongoing Energía Tour be sure to head over to www.jbalvin.com or head over to Spotify or iTunes to download jams from his extensive discography.