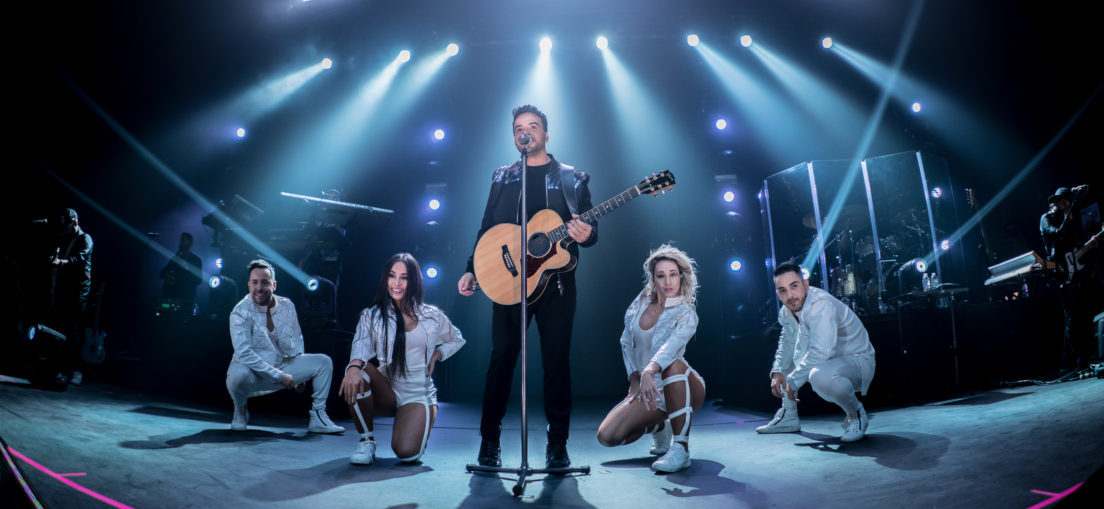 Article and Photos by: Andrés Alvarado
Atlanta, GA — 2017 has been one heck of a year for Puerto Rican star Luis Fonsi. Having achieved unheard-of web-traffic numbers in both downloads and streams for his mega-hit "Despacito," the Caribbean heartthrob took his fame to new and exciting heights. Well known for over 15 years in Spanish-speaking and European nations, conquering of the U.S. market has made him a certified world-wide sensation. Capitalizing on this new-found notoriety, Fonsi brought his Love + Dance World Tour to Atlanta's Coca-Cola Roxy Theatre to an enthusiastic bunch ready to sing-along and maybe partake in a dance-step or two.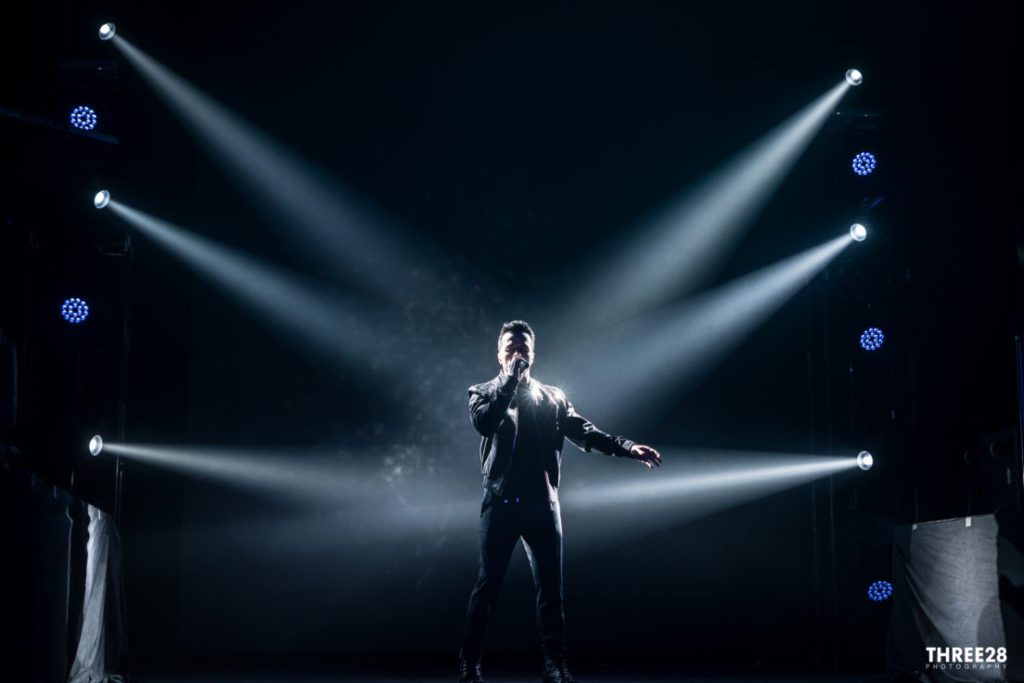 Fonsi's performance contains no shortages of thrills and chills. Making a grand entrance under silhouette lighting, Luis Fonsi goes on to deliver an opulent spectacle that included several highly trained back-up performers, an amazing display of backdrop graphics and, of course, Fonsi's triple-threat offerings of dance, song and guitar-shredding. The party-packed times were plentiful, as Fonsi is a master of his craft and quite the show-man. His nearly two-hour production swimmingly kept the house lively and produced a natural high among his thousands of screaming fans.
Among other show highlights were his heart-felt speeches on how to help his devastated home-island of Puerto Rico in hurricane recovery efforts, and where to assist the people of Mexico; also in rehabilitation from a bevy of issues in the aftermath of natural disasters. These heartfelt pleas are more than just talking the talk. It should be noted that Fonsi also walks the walk, personally delivering goods and services to the affected masses.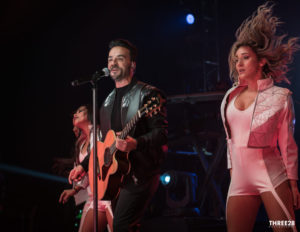 As stated, 2017 has been a heck of a year for Luis Fonsi. While it took a long 15 years to become a U.S. household name, it's always better late than never. That being said, the count-down for what's next for Luis Fonsi begins. The Caribbean crooner must now fill his own huge shoes, no small task. Then again, with a lengthy career in his rear-view mirror, odds are, we're in for an excellent follow-up to Despacito.
For more on Luis Fonsi's world-wide Love + Dance Tour, be sure to visit his site at www.luisfonsi.com or head on over to YouTube to become one of the billions to view his Despacito video.