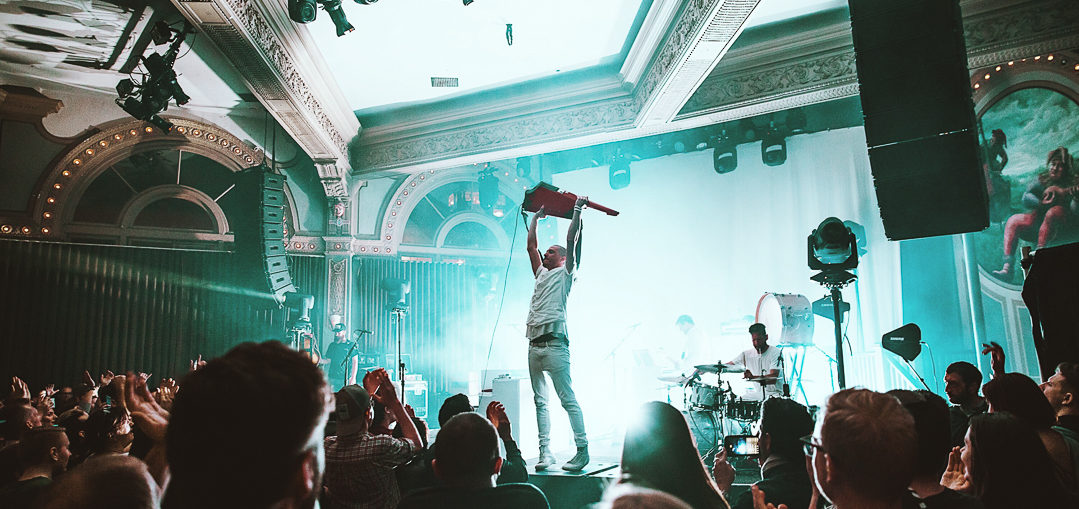 Article and Photos by: Kristina Dawn
PORTLAND, OR — I'm gonna be honest with you all, when I hear the name Mutemath, the first thing that comes to my mind is my 8th grade obsession, the fantastic 2008 feature film Twilight. Mutemath was featured on the motion picture soundtrack with their single "Spotlight."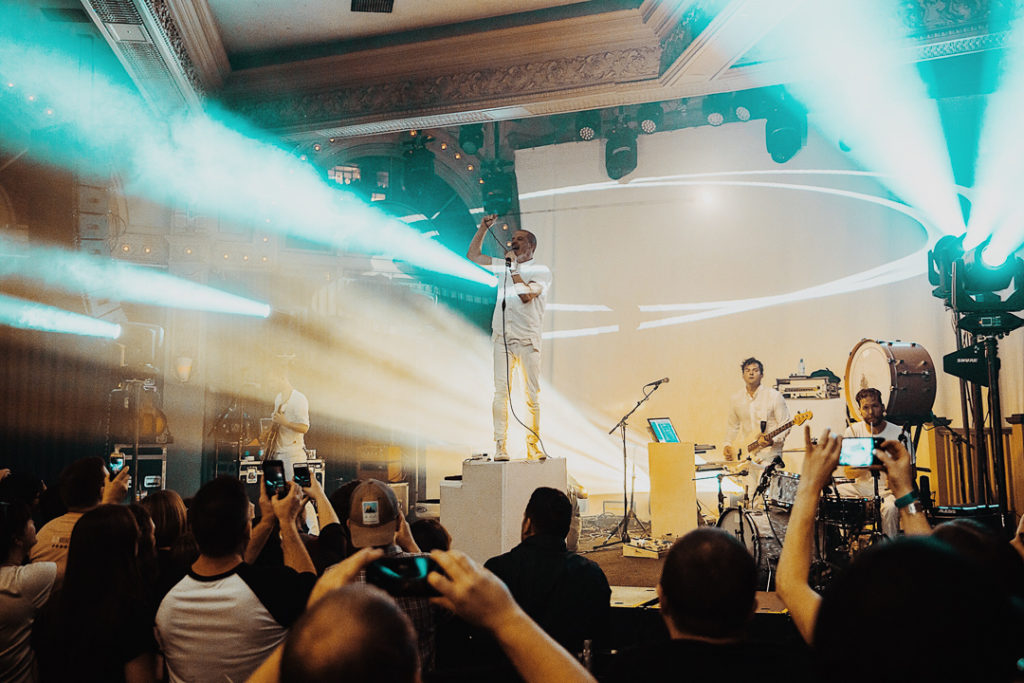 Needless to say, the crowd packed inside the Crystal Ballroom was a mixture of sorts. Men, women, children, young and old, punk, prep, and everything in between. Mutemath's fanbase seemed to transcend any form of genre based stereotype.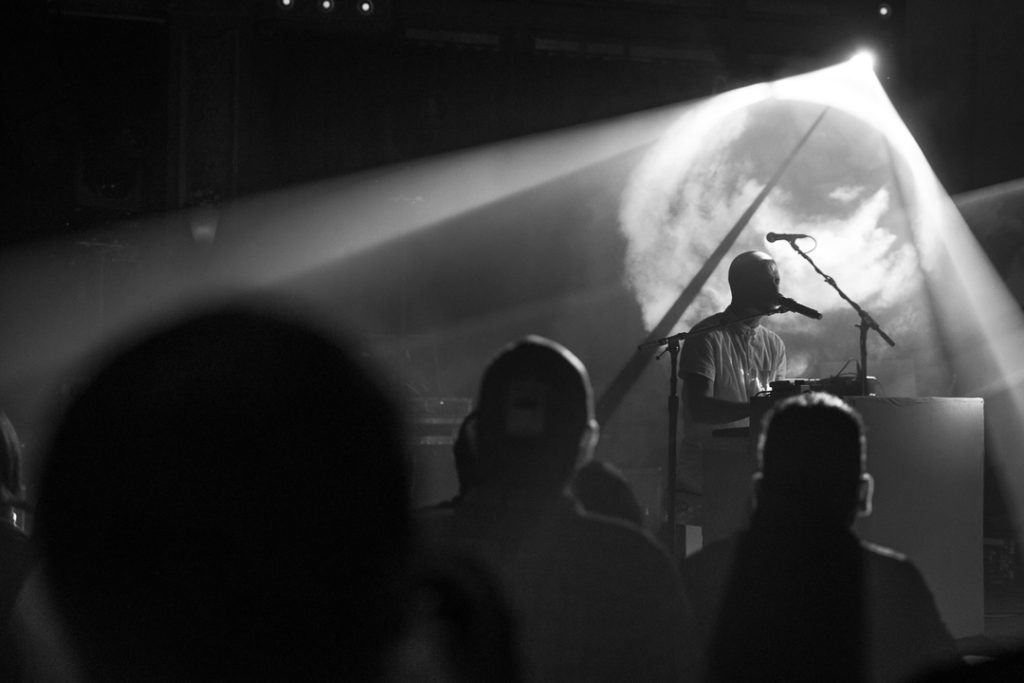 Opening with War, the first track on their latest LP Play Dead, Mutemath snuck out onto the stage all donned in stark white, leaving only frontman Paul Meany's blood red keytar in sight. A blank screen behind them filled with abstract projections, making the entire stage, including every member, a live canvas or art.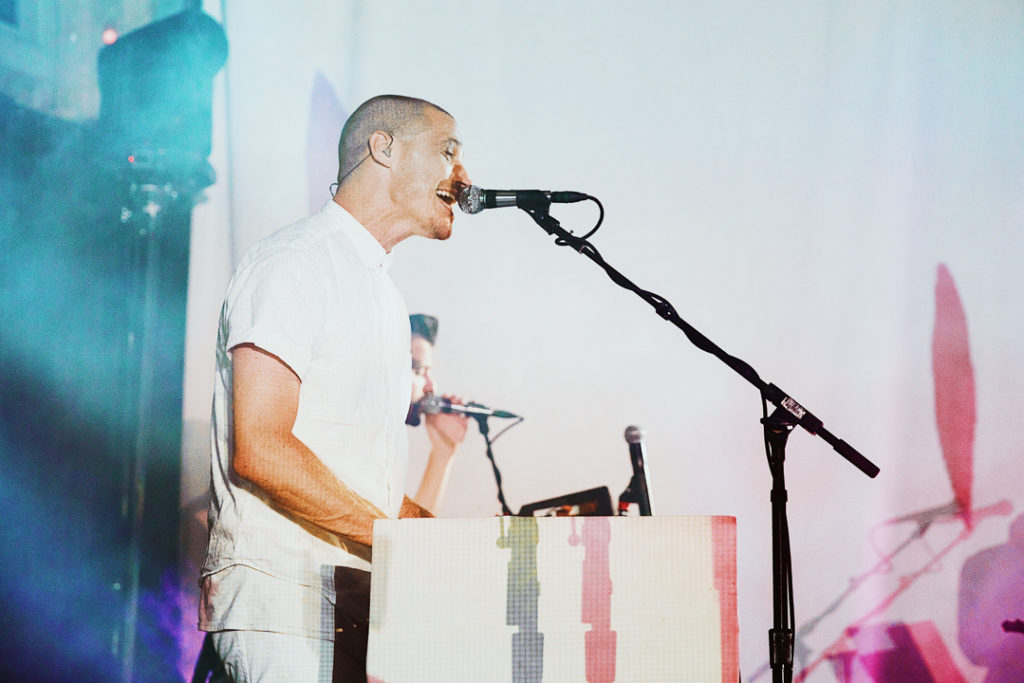 Though the band played for over two hours, they never lost their insane energy. Meany even following tradition and inviting his daughter on stage during "Pixie Oaks" to sing along. But that wasn't Meany's only stunt of the night. From briefly crowd surfing to flawlessly front flipping over his piano, Meany kept The Crystal floor bouncing, every eye and mind immersed in the Mutemath experience.