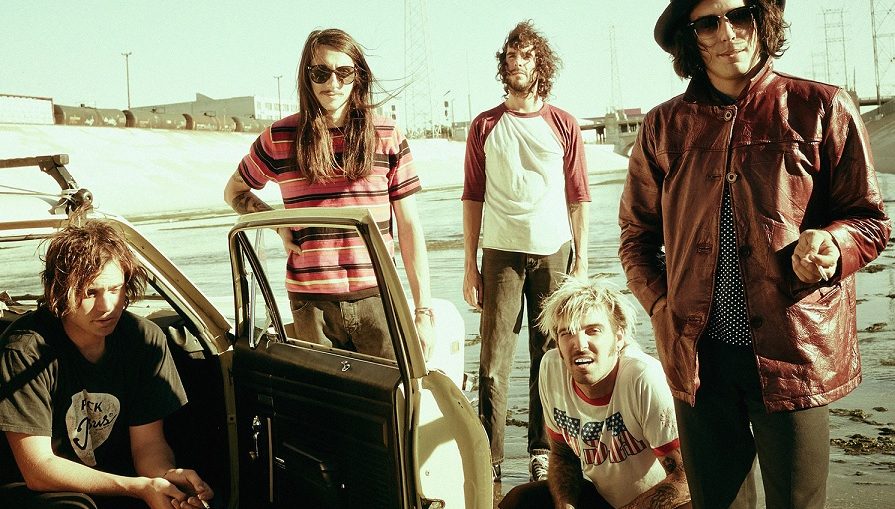 Article by Andrés Alvarado
Back in 2016, Californian surf-rockers The Growlers released their fifth studio album City Club to exciting reviews and plenty of fanfare. Produced by The Strokes' front-man Julian Casablancas, City Club displays an enticing retro-disco flair led by Brooks Nielsen's snarly baritone, and catchy hooks, courtesy of his kooky band-mates.
Having toured extensively since City Club's release, The Growlers are gearing up for the final leg of their successful North American outing and subsequently anchoring The Growlers Six Music Festival come October 28 & 29. At the helm of head-lining duties on both nights, The Growlers are bringing along a cornucopia of their famous friends like the Yeah Yeah Yeahs, Julian Casablancas + The Voidz, Modest Mouse, Dan Auerbach of The Black Keys, and plenty more. If you're in the Los Angeles area during these dates, be sure to snag you some tickets here.

But, before the extravaganza of The Growlers Six Music Festival comes to The L.A. Waterfront, MonkeyGoose will catch this zany fun-bunch at their anticipated gig in Atlanta's Variety Playhouse for a full concert review and a picture, or two, or many. Exciting to say the least … stay tuned.
Upcoming tour dates for The Growlers:
| | | | | |
| --- | --- | --- | --- | --- |
| October 5 | The Bluebird | Bloomington, IN | | TICKETS – ON SALE NOW |
| October 6 | The Vic Theatre | Chicago, IL | | TICKETS – ON SALE NOW |
| October 7 | ACM Performance Lab at UCO | Oklahoma City, OK | | TICKETS – ON SALE NOW |
| October 8 | Austin City Limits Festival | Austin, TX | | TICKETS – ON SALE NOW |
| October 10 | The Orpheum | Tampa, FL | | TICKETS – ON SALE NOW |
| October 11 | Culture Room | Fort Lauderdale, FL | | TICKETS – ON SALE NOW |
| October 12 | The Plaza Live | Orlando, FL | | TICKETS – ON SALE NOW |
| October 13 | Variety Playhouse | Atlanta, GA | | TICKETS – ON SALE NOW |
| October 14 | The Joy Theater | New Orleans, LA | | TICKETS – ON SALE NOW |
| October 15 | Austin City Limits Festival | Austin, TX | | TICKETS – ON SALE NOW |
| October 17 | El Plaza Condesa | Mexico City, Mexico | | CANCELLED |
| October 20 | Coordenada Festival | Guadalajara, Mexico | | TICKETS – ON SALE NOW |
| October 21 | Live Out | Monterrey, Mexico | | TICKETS – ON SALE NOW |
| October 28 | LA Waterfront at The Port Of Los Angeles | San Pedro, CA | | TICKETS – ON SALE NOW |
| October 29 | LA Waterfront at The Port Of Los Angeles | San Pedro, CA | | TICKETS – ON SALE NOW |