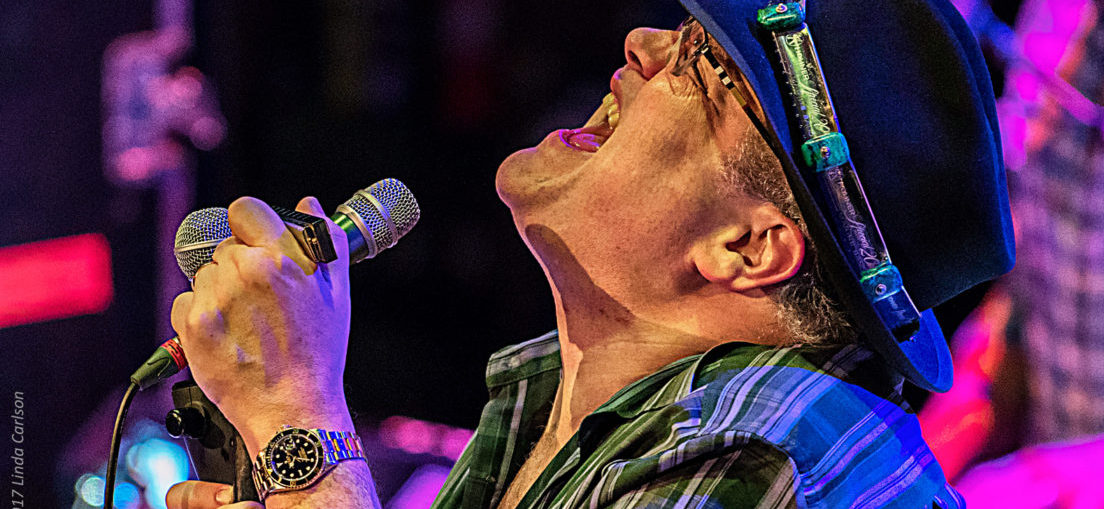 Article and Photos by: Linda Carlson
Indianapolis, IN – On Friday, November 3, 2017, The Vogue was transformed into a rock 'n blues club as Blues Traveler entertained a sold-out crowd with music spanning their 30-year career.
Nashville-based Los Colognes opened the show, providing a mellow, smooth set to warm up the crowd.  The band is currently promoting their third album, The Wave, whose lyrics contain metaphors relating life's experiences to qualities and nuances of water.  According to their website, the album is "about attempting to gain acceptance with the flow of adulthood, life in the music business, the changing awareness that only time and maturity can hand to someone."
A night with Blues Traveler makes for an ideal date night or evening with close friends.
Currently in the midst of their 30th Anniversary Tour, Blues Traveler took the stage to serenade the audience with their vast repertoire of blues rock, folk rock and Southern-infused soul.  The laid-back crowd was at ease, enjoying the ambiance provided by lead singer / harmonica player John Popper, guitarist Chan Kinchla, bassist Tad Kinchla, drummer Brendan Hill and keyboardist Ben Wilson. There were also moments of high energy, most notably when the band performed their hit, "Run-Around."
Blues Traveler is playing a string of concerts in western states through November, resuming at the end of January through February 2018 in the Midwest and along the east coast.  Check their tour schedule for details: www.bluestravelertour.com.