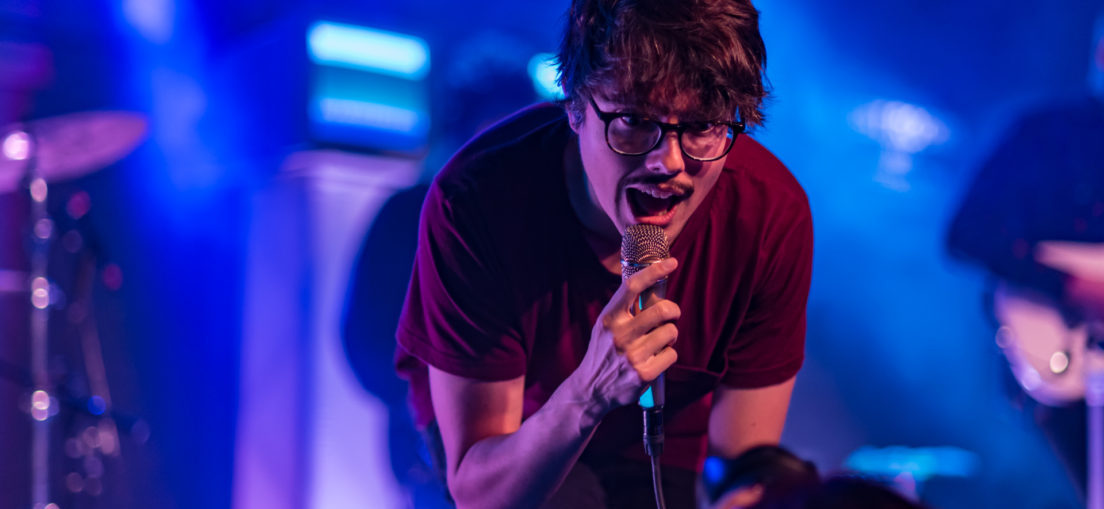 Photos and article by: Andrew Kopanski
Boston, MA — Someone at Brighton Music Hall has a sense of humor. The crowd entered to odd stripped down versions of popular songs from the past thirty years. These weren't your normal acoustic performances, but individual vocal tracks from the recording masters. A Green Day song sounds entirely different with only Billie Joe's voice coming through the speakers with no accompaniment – only awkward silence where the rest of the song was supposed to be. It went to another level when different artists were overlayed as if we were playing party to the world's most awkward a cappella contest. Oasis and Sum 41 just don't go together. Anyway…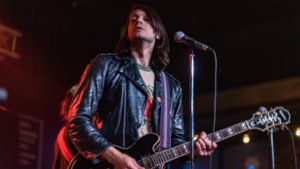 The Demos took the stage first. The five piece band hails from Rochester, NY and claims influence from the Strokes and the Beatles – the classics where guitars take center stage and all of the music is carefully and organically crafted by the band. There aren't any synthesizers in sight, just three guitars, a drum set, and a keyboard. From "Nervous" to "Bobby Pins" – a duet between front man Jay and keyboardist Caela the band – the band rocked hard and finished with "Better" to a furious guitar battle under the strobe lights.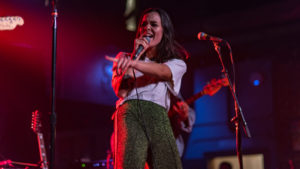 The Aces were a complete departure from the opener. Kicking off their first ever tour, the four women came on stage in full hippie garb, from flowing dresses to green glitter pants. Their energy level high, they soon had the crowd dancing along even though after a quick survey almost none of them had heard of the band before. Cristal Ramirez showed her immense talent as a lead vocalist, supported by every member on both vocals and instrumental. At their core, The Aces are a girl band. Powerful, memorable, and distinct in their style, they bring their own flair and a bit of funk to the genre.
CRT monitors on white pillars. With the stage cleared of equipment from the previous two bands, four display relics prominently flank the drum set on the back of the stage.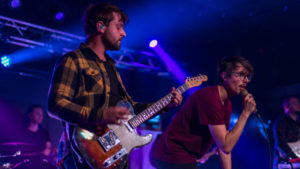 Also based in Rochester, NY this is Joywave's third trip to Boston in the past two years. A thunderous boom shook everyone to their core as the band took the stage. An array of subwoofers was set up on the floor in front of the stage, directing the shockwaves out over the audience. When asked who had seen them before, the chorus of cheers showed that for most of the audience this was not their first time at one of their concerts. This show sold out months ago which shows just how quickly this band is building popularity. With abundant enthusiasm from both the audience and band, the show was a dance party from all sides. On stage, Armbruster punctuated every flourish from the band while the floor palpably deflected with the bouncing crowd.