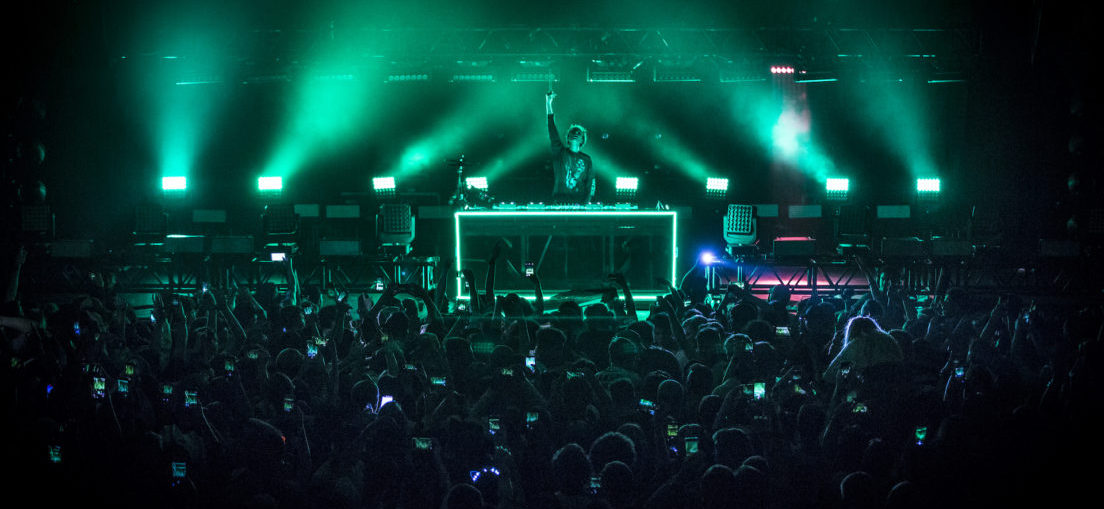 Article and Photos by: Sam Carbine
Nashville, TN – LA based KITTENS opened up the night in Nashville at the newly expanded Marathon Music Works and it was easy to see why she was recently named "Rising Producer/DJ Shaping the LA Club Scene." Don't let the name fool you. She filled the room with a crazy amount of energy to get the crowd ready for the night. Up next was Hawaiian based GRAVES who is not only known for his producing but also has recording engineer credits with artist such as Jay-Z, Kid Cudi, and Beyonce to name a few. It was the perfect build up to headliner RL Grime.
Grime, a 25 year old DJ from Los Angles, has over 100 million plays on Spotify with just one record out to date. The set was packed with everything you would want from an EDM set: Smoke, lights, bass, confetti, and more smoke. This is one of those shows that you don't want to end, and could watch it over again as soon as it is done. Adding to his already captivating stage presence, Grime mixes in many of his drum beats live making the set even more impressive. With 21 more shows on his schedule across the US and Canada before the new year this is a must see show for all EDM lovers. For more info on his upcoming show check out his website here.