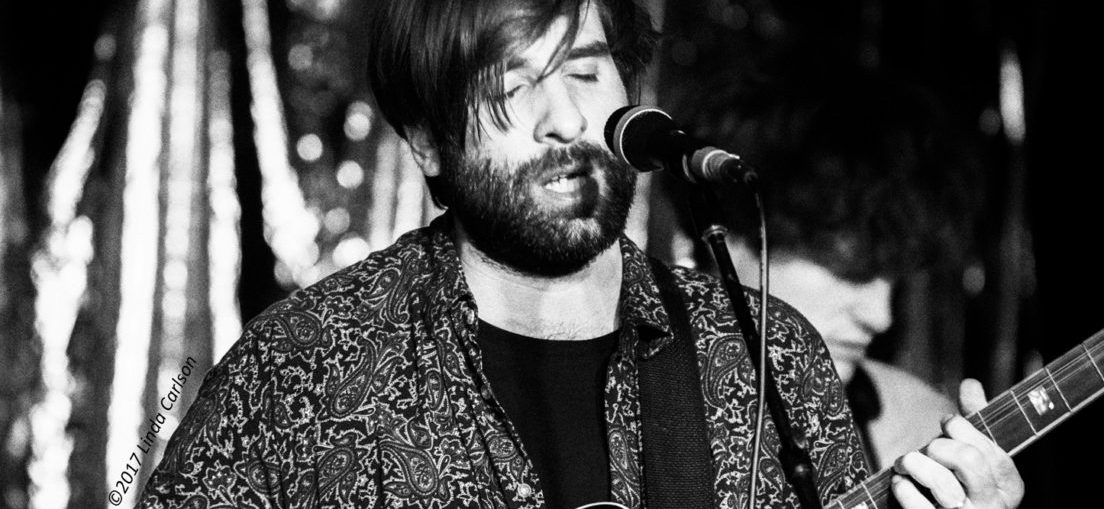 Article and Photos by: Linda Carlson
Columbus, OH – Swedish alternative/indie pop band Shout Out Louds performed at the A&R Music Bar in Columbus on November 7, 2017.  They are promoting their newest album, Ease My Mind, which was released in September 2017.  It follows a several-year respite for the band, who are energized for touring again.
The A&R Music Bar is part of a complex of entertainment venues in Columbus that can accommodate crowds of varying sizes.  A&R is an intimate venue well-suited for bands like Shout Out Louds and their opening act, Surf Rock is Dead.  The crowd can cozy up to the elevated stage, which is exactly what they did.  Fans occasionally shouted out to the band, and lead singer Adam Olenius would respond.  There was almost a sort of conversation between the band and their fans.
Their music makes you want to close your eyes and…sway.  Just lose yourself in reverie.  Adam does the same, losing himself in the music, rousing to rejoin the moment.
The band played a full twelve-song set, and a three-song encore.
Shout Out Louds concludes their North American fall tour in November.  Subsequent dates have not been announced yet, but keep your eye on their website for upcoming tour information:  www.shoutoutlouds.com.