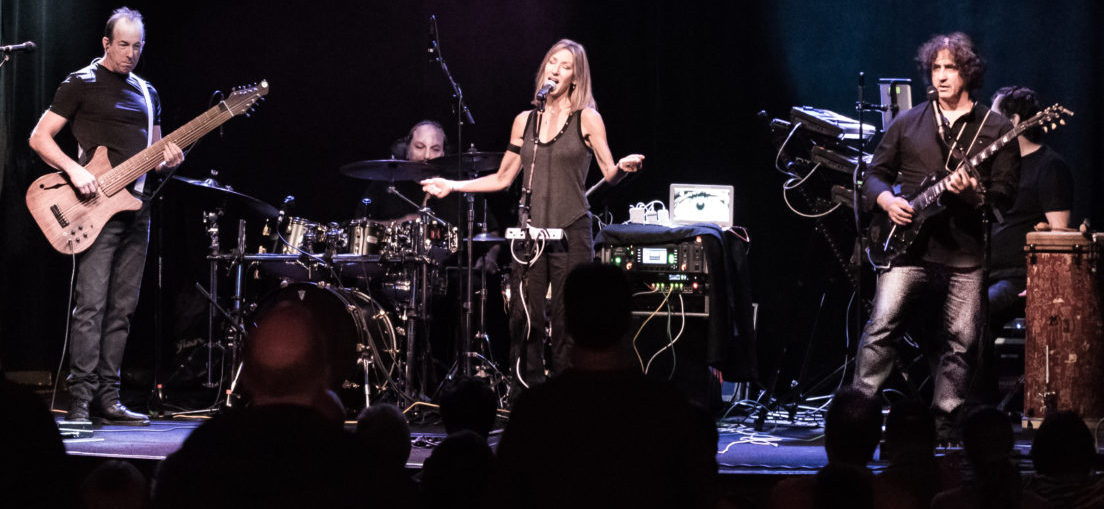 Article and Photos by: Michael W. Bright
Louisville, KY — On the face of it, this looks like a deliberately losing venture; a cover band that only plays the deepest, least familiar album cuts from the band or person to whom they are paying tribute. Stylistically reconfiguring the songs on stage adds another twist and possibly less notice to the performance. That said, The Security Project has a few secret weapons that, unfortunately, advertising and promotion doesn't reveal.
The concept for The Security Project was a cover band that would celebrate the 30th annivesary of the release of Peter Gabriel's Security album, his fourth and most successful at that point. The songs included in their performances would be album tracks, not singles, but songs that would be appreciated by the most dedicated Gabriel fans. An artist with multi-platinum album sales would have developed a significant audience for those deep album cuts.
Drums and percussion are perhaps the most iconic elements of Gabriel's first four albums, so the super secret sauce in The Security Project is project founder Jerry Marotta, drummer/percussionist on albums "2" "3" and "4" (also known as Security) and part of Gabriel's touring band for several years. Marotta supplied the crash, boom and subtle syncopation that enthralled and entranced the assembled at Headliners. This living breathing outfit is filled out by musicians cut from the same cloth. The Warr guitar, a unique ten string touch instrument, was lovingly wielded by Trey Gunn, whose pedigree includes relationships with TOOL Fripp, Vernon Reid, ten years with King Crimson and a couple of years touring with Gabriel. Guitarist Michael Cozzi, who's lengthy resume includes 80's alt-rock band Shriekback added vocals. Last year, solo recording artist and vocalist Happy Rhodes joined the project which allowed the band to sprinkle its repertoire with songs from Genesis and Kate Bush, adding the icing to a prog-rock enthusiast's time trip. "The Lamb Lies Down on Broadway," (Genesis) and Bush's "Mother Stands For Comfort," drew recognition and ovations for her on this night.
Some of Gabriel's most eerie, haunting, layered masterpieces filled the set including "Family Snapshot," a tortured recounting of the JFK assassination from the shooter's POV, "San Jacinto," and the encore, "The Rhythm of the Heat." After Marotta genuinely thanked the audience, "40 or 50 of the hippest people in Louisville," I left feeling that I'd seen something very special, a sacred event that so many would never get to see.
The Security Project tours somewhat unpredictably. Information on their live recordings and future projects can be found at Securityprojectband.com.