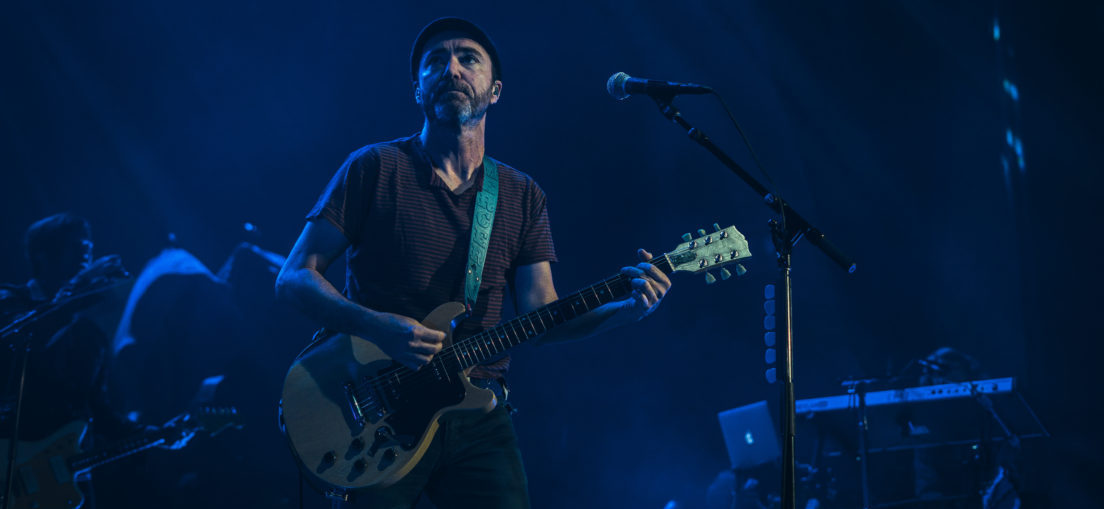 Article and Photos by Andrés Alvarado
Front and center stands James Mercer, smile on his face. Over two decades in the biz yet it's widely apparent the joy that overtakes Mercer and his Shins band-mates when performing before their crowds. Sold-out show? Of course! City and place? Atlanta's Coca-Cola Roxy. The atmosphere? Out of this fucking world. In promotion of their fifth studio album Heartworms, The Shins carried out one heck of a fun night for those that came out to support the Albuquerque rock veterans.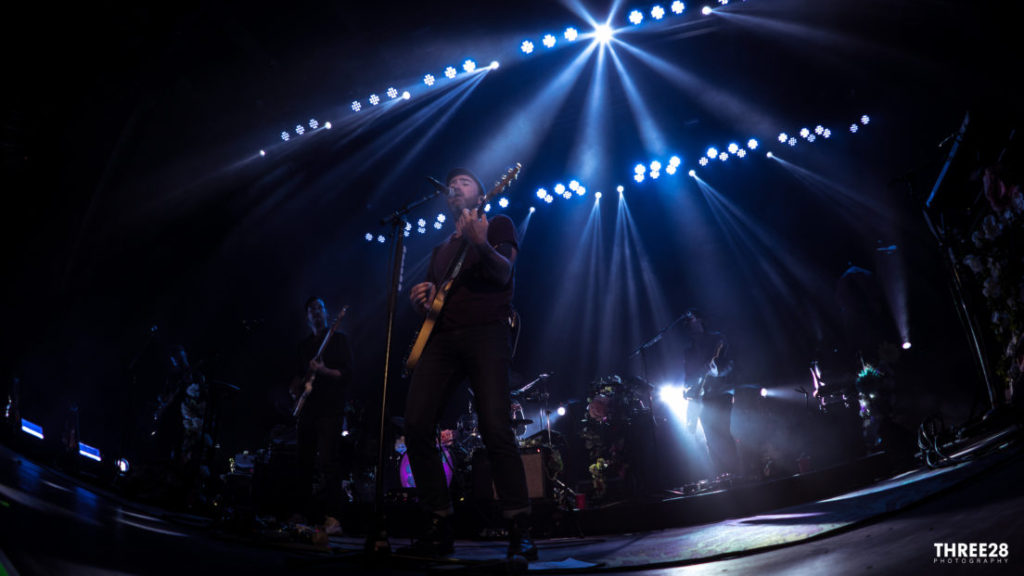 The Roxy stage is a sizeable colorful one. Oversized flowers abound across the stage as a humongous backdrop with the Heartworms artwork overlooks the band. However, prior to the gang stepping into the limelight, the talk of the venue belonged to the neon colored drum-set that emphatically places a spotlight on two important words for the night, The Shins.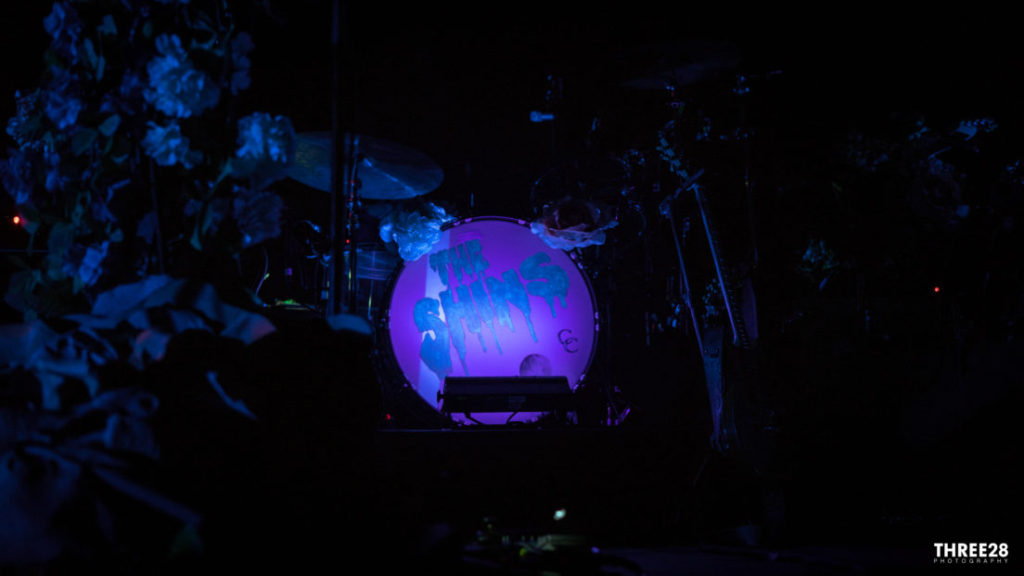 For 17 tracks and roughly 100 minutes, Mercer and his mates gleefully entertain and give birth to several sing-alongs. Evenly mixing singles off the band's discography under an impressive showing of capricious lights, the tempo of the night is easy-going, sporadically mid-paced, that is until the New Mexico sextet break-out the big guns and delve into single "Painting a Hole." Suddenly, Mercer exhibits a little more zing and pep in his step, the strings and keyboards blaze a tad more oomph, and the drums notoriously grabs the attention of the horde. This was The Shins at their best, this was The Shins everyone flocked to see.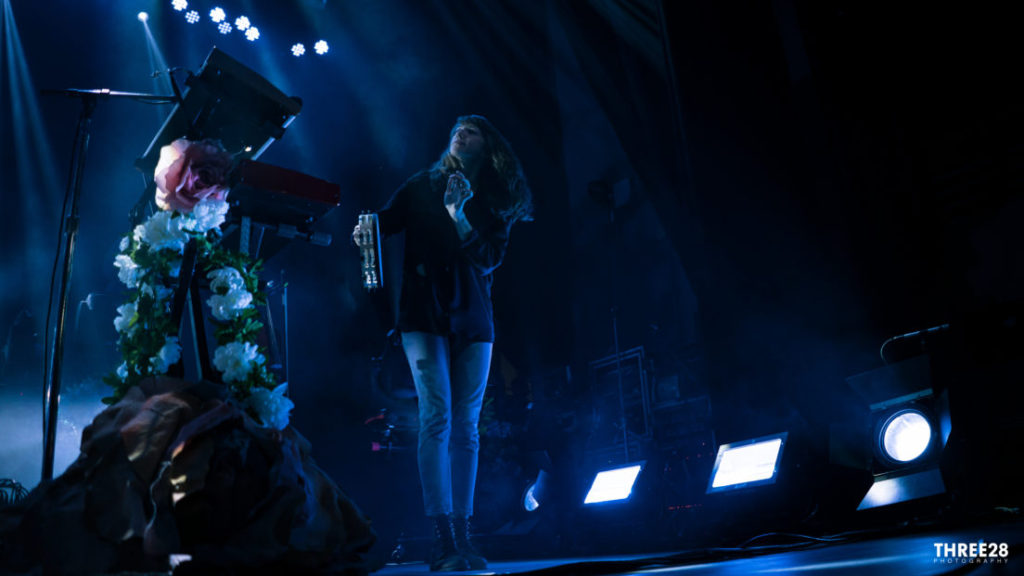 To close out the evening, Mercer flashbacks to 2007's "Sleeping Lessons," with a slight twist. Rendering a tribute in memoriam of Tom Petty, The Shins mix in a snippet of The Heartbreakers' smash hit "American Girl" as everyone joyfully reminisces and thunderously cheers. Wrapping up, James Mercer stands front and center, smile on his face and alongside the remaining 5 Shins to take a bow and wave goodbye to their upbeat and chipper faithful … 'til next time.