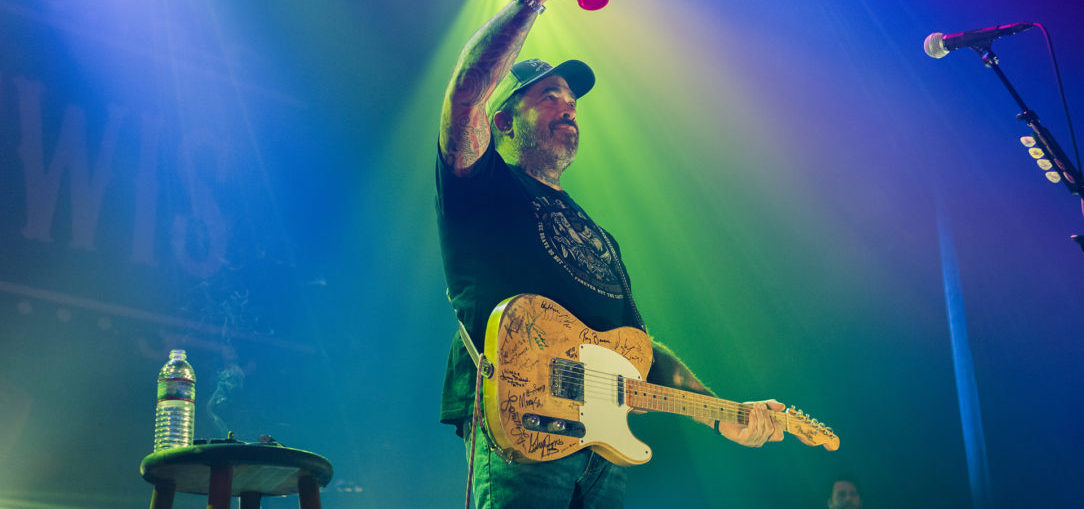 Article and Photos by: Bob Linneman
Philadelphia, PA – The Sinners & Sanctified Tour rolled into town like the Magnificent Seven to bring some much-needed kick ass Southern Rock to West Philly.  Jump starting the evening was Alex Williams, voted one of the "Top 10 New Country Artists You Need To Know" by Rolling Stone Magazine.  Supporting his debut album, Better Than Myself, the stand out performances were "Old Tattoo," and "Little Too Stoned" which had the crowd singing and me smiling.
Pour in a blender 1/3 cups of The Black Crowes, Lynyrd Skynyrd, and The Allman Brothers, finish it with some Tennessee whiskey, then serve in a red Solo cup, and you have Blackberry Smoke.  Southern Rock for today's generation.  While there are many different types of country music, Blackberry Smoke is in your face Country-Rock like a truck kicking up dirt.
This evening Blackberry Smoke, in support of their self-produced album Like An Arrow, played many of their hits like "Six Ways To Sunday," and "Rock and Roll Again." I've seen this band play songs which blended into Led Zeppelin, and Black Sabbath, tonight we were treated to The Beatles "Come Together," in the middle of "Sleeping Dogs" with some extended solos performed by Charlie Starr, and Paul Jackson.  Powered behind Brit Turner on Drums, Brandon Still on keyboards, and the coolest bassist ever, Richard Turner, the band crushed their set taking the crowd on musical road trip.
But the evening didn't end there, we still had Aaron Lewis!  As the stage darkened, and Johnny Cash's "Cut You Down" played over the PA, a single burning cigarette could be seen taking center stage.  The crowd roared as the lights came on and Aaron Lewis, who is very patriotic (right down to his flag diamond ring) started the set with the Pledge of Allegiance leading into "Country Boy." Sporting a Sons of Liberty Gun Works trucker hat, and a Brothers & Arms t-shirt, Aaron filled the evening with many story-telling songs including a few from his latest release Sinner.  Lewis didn't forget his Staind life and included "It's Been A While" in the set.  By the end of the evening, I wanted to trade my Mazda in for a '78 Chevy C10 truck.