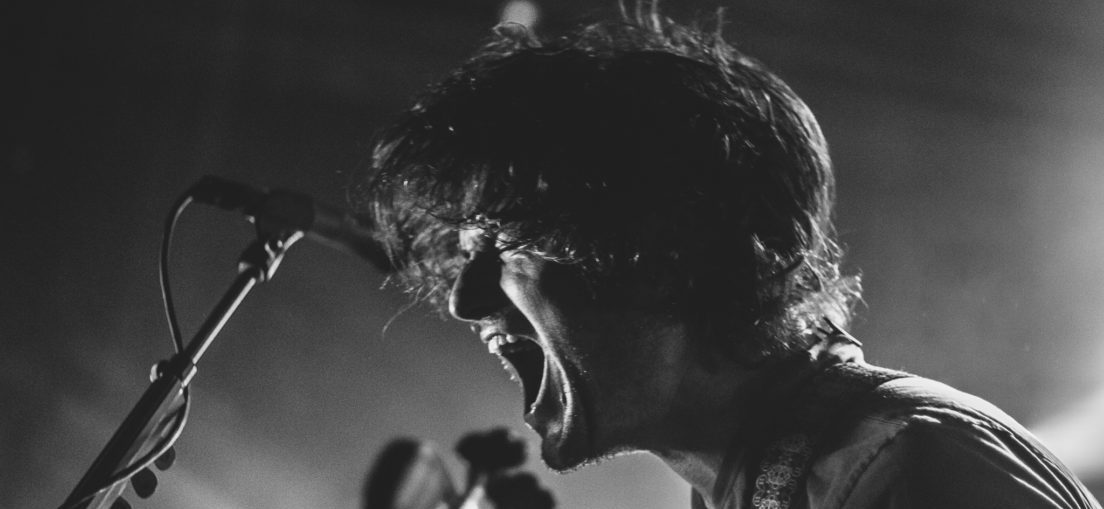 Article and Photos by: Tiyhanna Queen
Silver Spring, MD — This double headliner tour made its way to one of Maryland's finest venues. Doors opened early due to some cold weather conditions but the cold didn't stop fans from lining up outside since the afternoon started.
Balance and Composure started up the evening with some mellow, angsty tracks. Singer and guitarist Jon Simmons wowed the crowd with his stage dancing, allowing you to feel and groove to the emotion with each song. They're the band that'd leave you wanting more of their laid-back atmosphere after the show ended. The instrumental musicians Chon — now you may think, how can you enjoy a show without lyrics? The guys in Chon prove you wrong. There weren't a lot of words said but the tune of their guitars can make you feel as though you're in a euphoric trance.
Our two headliners, Circa Survive and Thrice closed the show wonderfully. Anthony Green from Circa Survive is an incredible frontman; he left no one standing still in the room. You can really feel the soul he pours into his performances. Thrice on the other hand, are viewed as legends in Maryland. They had everyone singing and pouring their hearts out into every song played. Bass guitarist Eddie Breckenridge really captured the emotion of the show, I've never seen a bassist move the way he did. You don't want to miss these bands if they come to your town, you won't regret it.