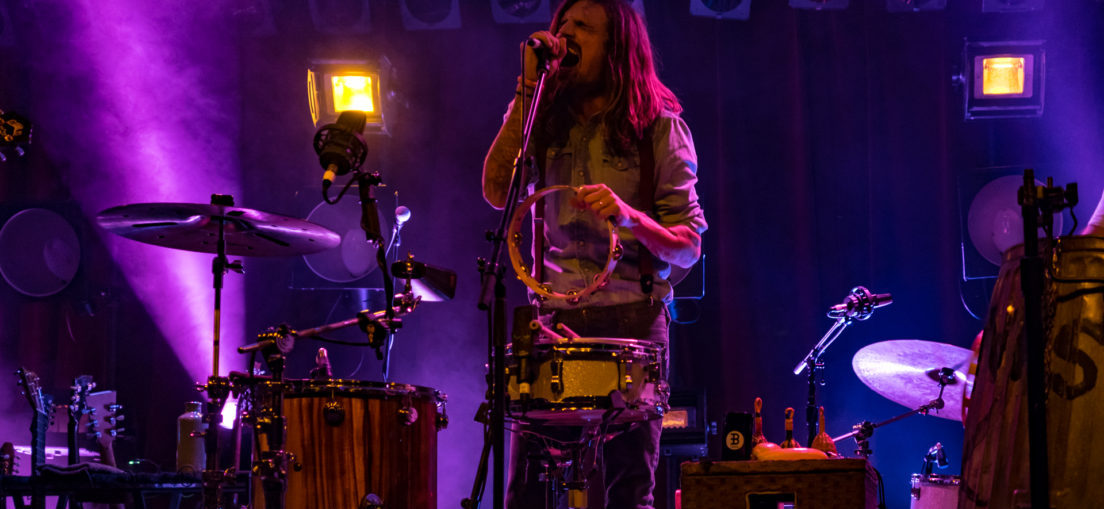 Photos and article by: Andrew Kopanski
Boston, MA — Dispatch was nearing the end of their tour with three nights at the Paradise Rock Club in Boston. This was a big deal and everyone knew it. The show sold out in record time and drew fans in from all over the country. One group had just driven up from Raleigh the previous day, another fan had just flown in from Indiana and had tickets to all three nights. Boston is of course the ideal place to see them, it's their home territory and they booked a very small venue that has the bragging rights as being one of the early locations played by artists like U2 and the Pixies. Previous Boston shows had them selling out stadiums, so these intimate shows were already something special.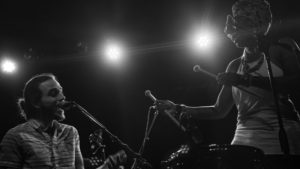 Friends of Dispatch, SIMRAY, took the stage first. An amalgamation of Patrick Simard and Débo Ray, the husband and wife pair is truly the union of the two artists. Using only their drums and their voices, the pair filled the venue with their beautiful and soulful music. The drum seat was a fortunate choice of instruments for Simard who arrived on stage on a pair of crutches after a recent foot surgery. It didn't hold him back at all. His hands worked magic on the simple panel, evoking the sounds of a drum set as he tapped in time with his wife's melodic voice. She stood behind a large solitary drum, putting all of her energy into both playing and taking the lead singing in every one of their songs. They were the perfect start to the evening, ideally paired with Dispatch and radiating positive vibes throughout their set.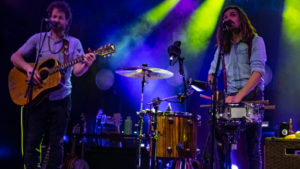 Billed as "An Acoustic Evening with Dispatch" the night truly felt like a small parlor room session with the band. Lead singer Chad Urmston announced that on each night they were going to play through one of their albums in its entirety, followed by a short intermission and then follow up with an assortment of their other songs. The crowd didn't even wait until the end of the speech before nearly drowning him out with applause. It's rare to hear an entire album at a show, even less so the choice for tonight, the 2017 release America, Location 12. The evening was in a word flawless – from the performace to the crowd, lighting, sound, and even the stage dressing. There wasn't a soul in the audience who didn't know every word during the two hour set and they belted it out with recent favorite "Only the Wild Ones" from their recent album plus old favorites "The General" and "Elias" from their older albums.
There are currently only two future tour dates scheduled so if you're in Tempe, AZ or Monterey, CA be sure to check them out at the Innings Festival and California Roots Music & Arts Festival https://dispatchmusic.com/tour