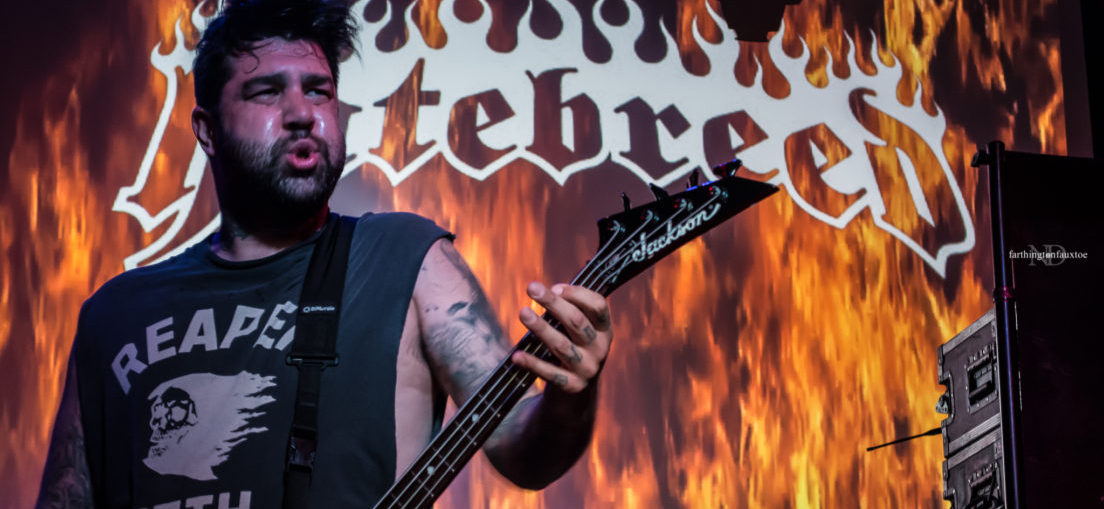 Photos & Article by Nick Durcholz
Louisville, KY — Hotter then chestnuts roasting on an open fire, redder than Rudolph's nose, heavier than the big man's bag and louder than a choir of (Lucifer's) angels.
This was the night of December first in Louisville at Diamond Pub Concert Hall.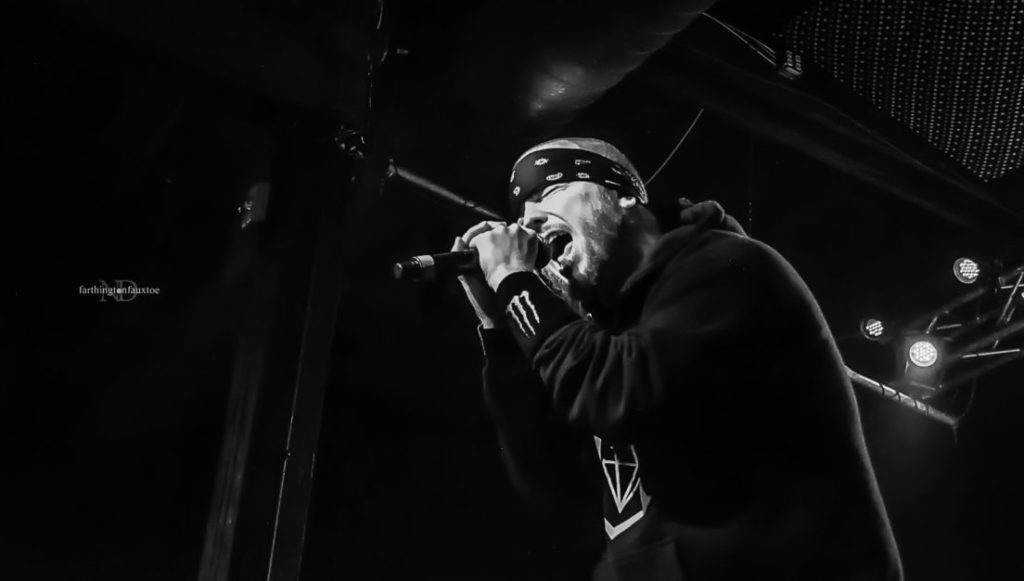 Three other bands including Dying Fetus got the crowd good and warmed up before the stage got dark for Hatebreed. Instead of the scissor-sharp crunch of a guitar or the gut-rattling moan of a bass the crowd was treated to a much-needed movement of levity as the speakers blurted out a brassy 'It's beginning to look a lot like Christmas. Everywhere you go.' It was an absolute joy to see that this outwardly occultist crew has a keen sense of humor.
All was not quiet afterwards as the band delivered the gift of special set filled with fan favorites from the early days citing Kentucky's consistently loving welcome to the band. Wrapped up in wrath and searing spirit came "Burn the Lies," "Worlds Apart," "Before Dishonor" and more. The vocals, instrumentation and imagery were all on point. A very happy holiday (in Hell) for the metalheads of Louisville.