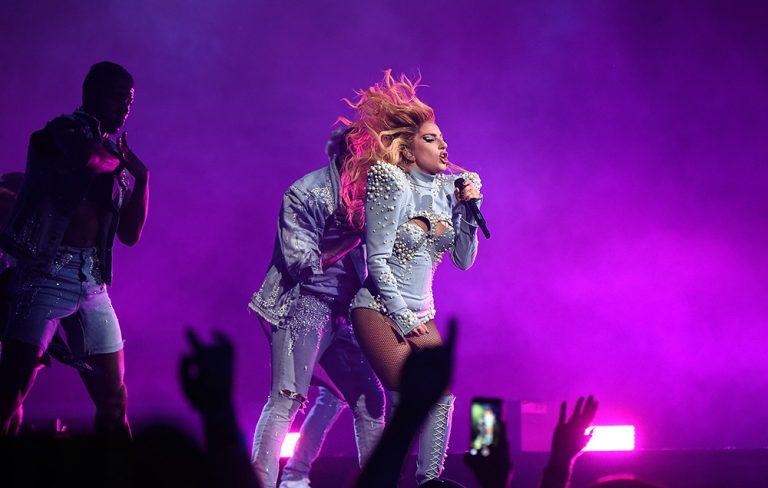 Article by Andrés Alvarado
Photos via Getty Images
Atlanta, GA — This is Lady Gaga's world, we're just living in it. Okay, maybe not. However, after witnessing her Joanne Tour, you might sense she's a once in a lifetime talent. Yes, her show is that extraordinary. Sparing no expense, Gaga's performance is flushed of all the bells and whistles one might expect to see from an artist of her caliber … and much, much more.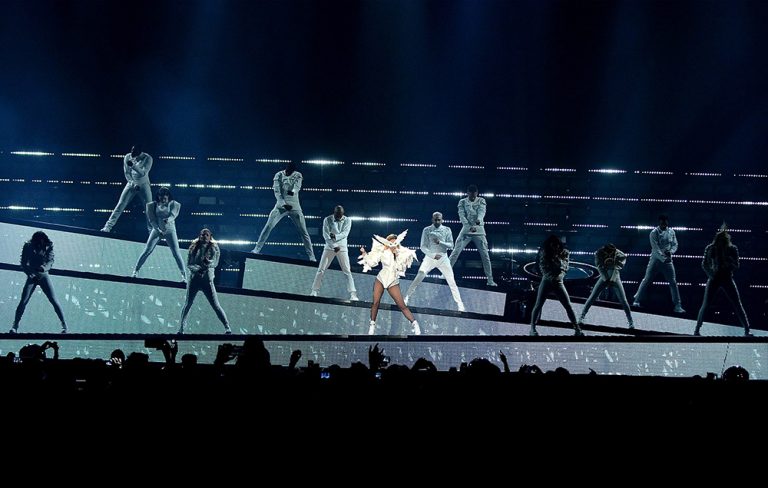 Her stop in Atlanta's Philips Arena was a monumental spectacle in every sense of the word. Consisting of a plethora of costume changes, magnificent lighting, bitchin' graphics, and a jaw-dropping cast of backup dancers, Lady Gaga handed A-town a strong dose of her A-game.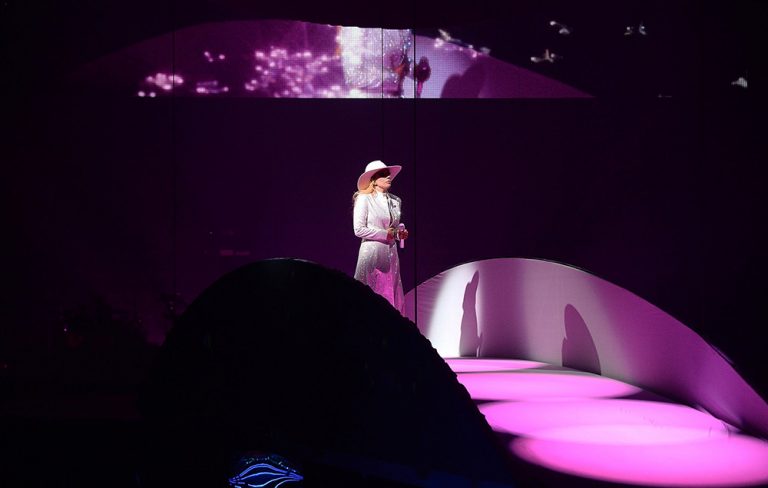 Among the highlights of the night were her solo piano performance of "Edge of Glory;" which was preceded by a message to rise above the political, racial, sexual, and religious tensions our country is currently suffering through. Other notable moments were the several eye-opening stage variations of the night, and Gaga's announcement of her 2 Grammy nominations prior to a rendition of famed anthem "Poker Face." Nonetheless, the night's most enthralling moment was a towering accomplishment, literally. Gaga & co. delve into smash single "Applause" in the most fantastic way … on 3 mini-stages … connected by 3 bridges … lowered from the ceiling … to make her way from the flashy front row seats all the way to the nosebleed section. Undeniably a one-of-a-kind maneuver.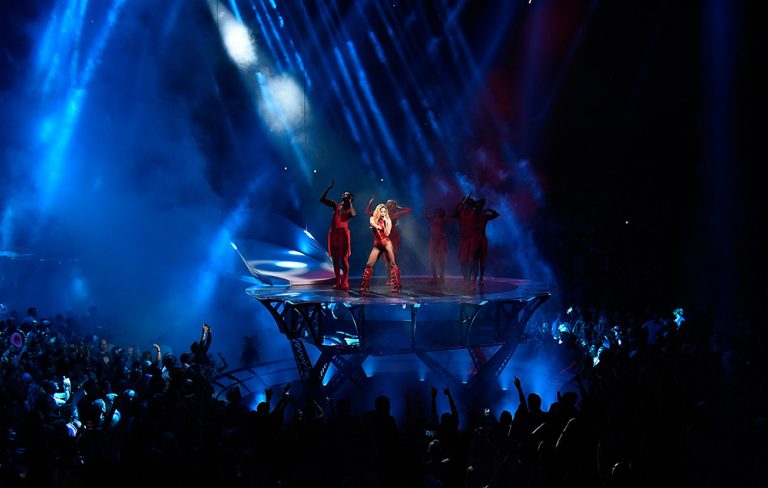 Across 7 acts, an encore, and many memorable moments, Lady Gaga was nothing short of visually and audibly stunning. A real pro among pros, and quite the show-runner and show-stopper. While her Joanne Tour is in the final stages of its U.S. leg, there are many worldwide stops forthcoming. If you're nearby an upcoming event, do yourself the favor and go catch Lady Gaga entertain and blow some minds. You can thank us later.