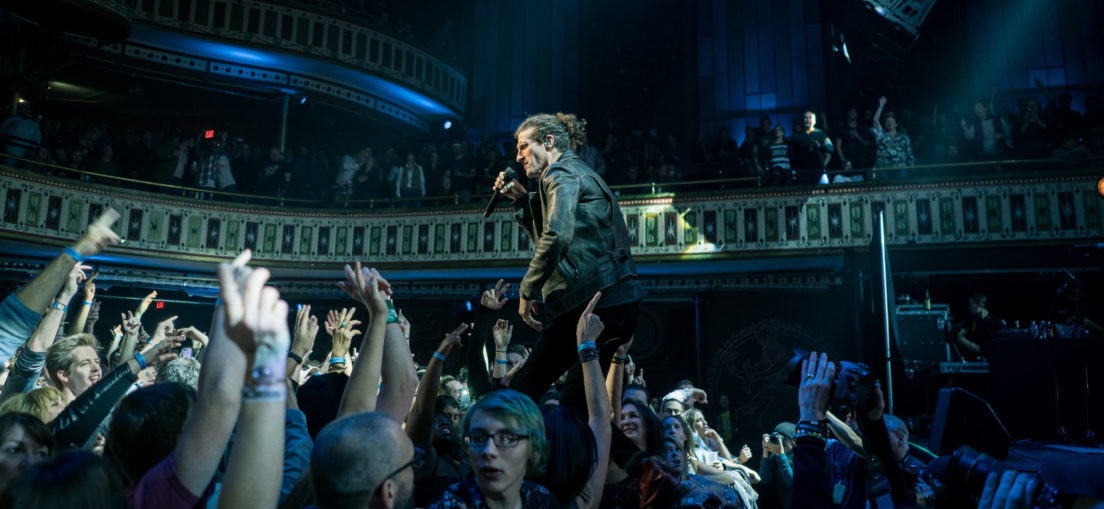 Article and Photos by Andrés Alvarado
Atlanta, GA – Tis the season to be jolly! Atlanta's legendary Tabernacle venue got into the holiday spirit by hosting two sold-out shows from Louisiana rockers The Revivalists. The band's latest LP Men Amongst Mountains has catapulted the David Shaw-led bunch onto a much bigger national spotlight; most notably through the staying power of smash-hit "Wish I Knew You" carrying over since its mid-2015 release.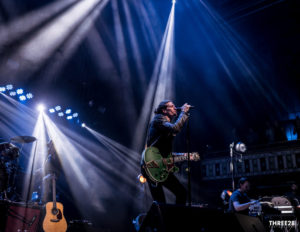 As for the show? Let's just say this New Orleans septet specializes in upping the atmosphere and bringing down the house. Kicking off their set at roughly twenty past ten in the evening, the gang walks onto the famed dais under a flurry of cheers and fully prepared to blow some minds. The Tabernacle's rostrum is set with a mini catwalk at its center that extends into the front-row of the crowd which created expectations that the presentation would be that of an intimate nature. Little did onlookers know that the band's intentions were much bigger than that. Not only does David Shaw regularly give the itty-bitty walkway use to get up close and personal with the band's faithful, but also takes his time to walk around the venue with design to shake some hands and bump some fists as he performs.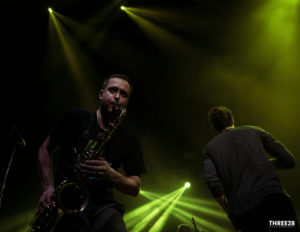 Naturally, David Shaw cannot run this grand showing by his lonesome. The remaining Revivalists all go above and beyond to please the thousands of ticketholders. Joining Shaw in the forefront were the cool pedal-guitar stylings of Ed Williams, enthralling saxophonist Rob Ingraham with his sporadic uplifting dances, and band co-founder/wavy-hair guitar maestro Zack Feinberg. Backing the front-four were Andrew Campanelli with his wicked drumming, Keyboardist/Trumpeter connoisseur Michael Girardot, and George Gekas jamming on his thumping and bitchin' bass. Assisted by a surreal light show, this roots-rock troupe navigated for roughly 90-minutes through the best of their musical catalogue. Overall, The Revivalists are a must-watch act; they're musicians that not only live for their sound, but keep it 100 for their fans.
Listen, don't let this review sway you in any which way. Go download the band's discography and come to your own conclusion. Just know that thousands of fans selling-out the band's concerts are no mistake. It was only a few short years ago that The Revivalists were a New Orleans' hidden gem, now they're a prized national outfit. Rightfully so.