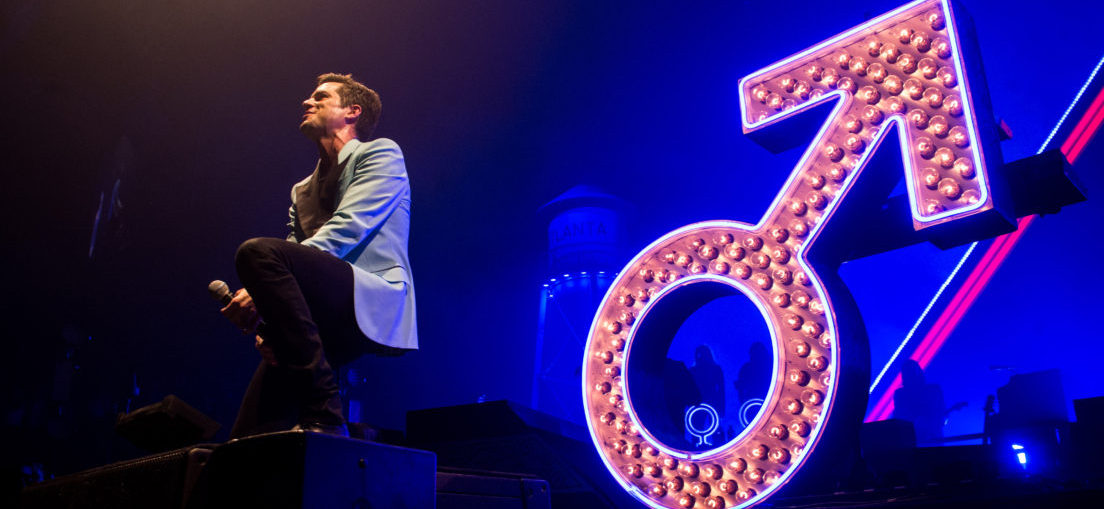 Article by Andrés Alvarado – Photos by Rob Loud
Duluth, GA – Sin City quartet The Killers (though only two originals on this tour) came into town promoting their latest LP Wonderful, Wonderful. Having achieved generally positive reviews for their fifth offering, lead singer Brandon Flowers and co. set out to conquer worldwide arenas with their latest trek, with quite a fantastic set and plan in mind.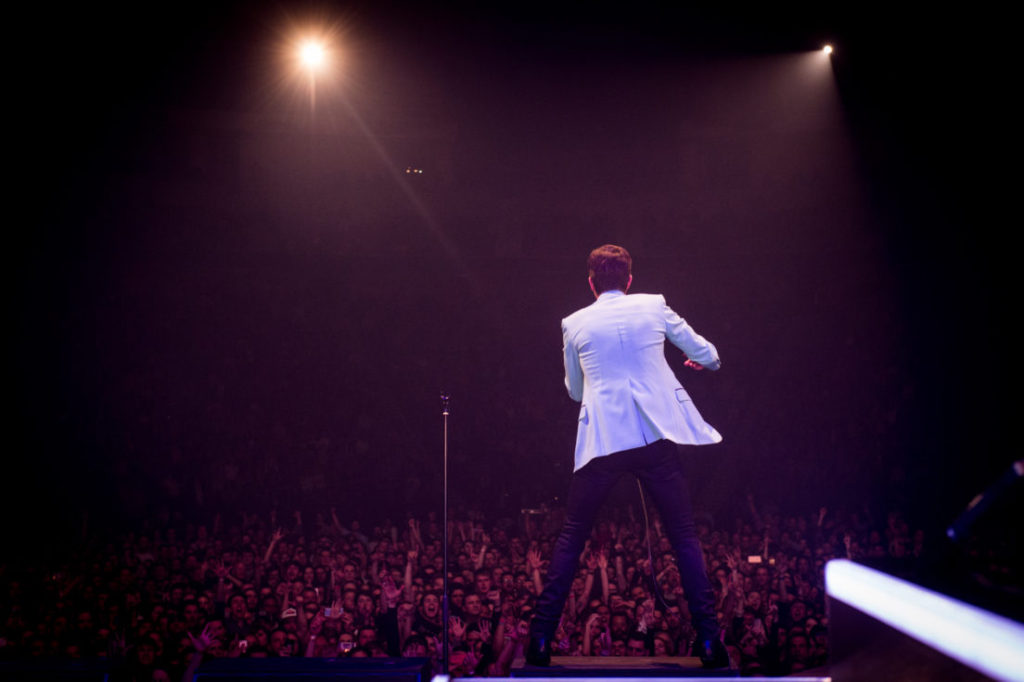 For their latest go-round the stage settings are littered of eye-popping props. Front and center stands a Mars shield & spear symbol, a tall-standing water tower to the left of the onlooking audience, enormous neon arrows from the right side, and lastly, visuals and lighting second to none. Throw in an elevated individual miniature deck designated for drummer Ronnie Vannucci Jr. and his superb skills, a baby-blue blazer-decked Flowers, thousands of anxiously eager fans, and we have pandemonium. Very Vegas-like, to say the least. This is how Duluth's Infinite Energy Center spent this chilled Sunday evening.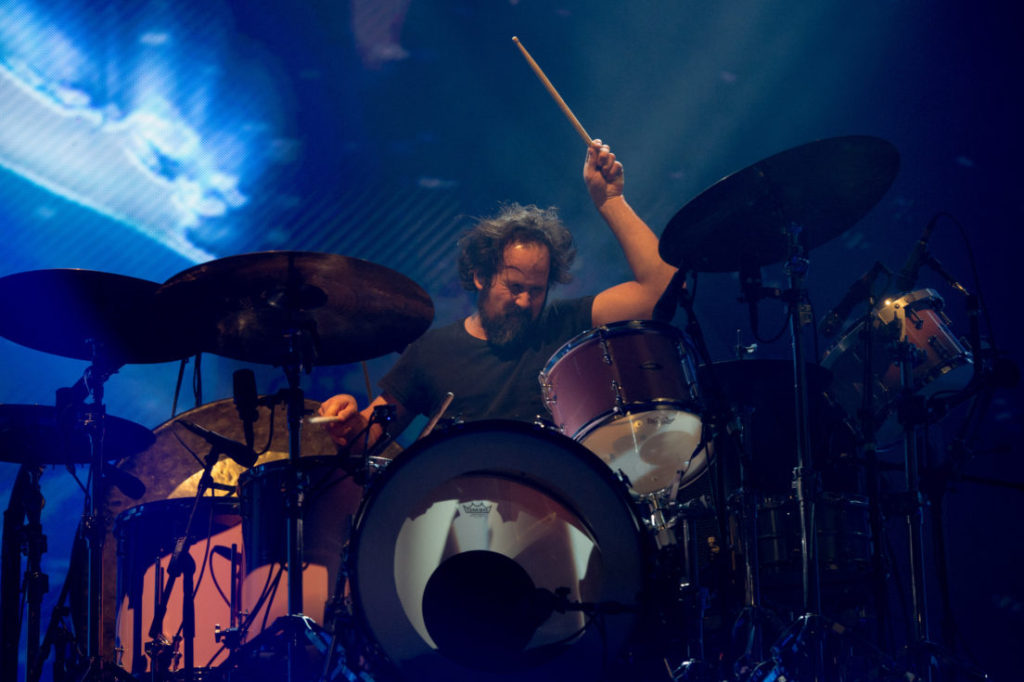 For roughly two hours, Flowers and the gang piggybacked their "victims" on a fantastic voyage of classic anthems stemming from their acclaimed Hot Fuss debut all the way through their current release. Among the highlights of the pre-encore showing were the 18 singles flawlessly performed and, to the surprise of the entire crowd, one lucky fan by the name of A.J. got the once-in-a-lifetime opportunity to join the troupe on the dais and shred the bass during smash-hit "For Reasons Unknown" off sophomore record Sam's Town.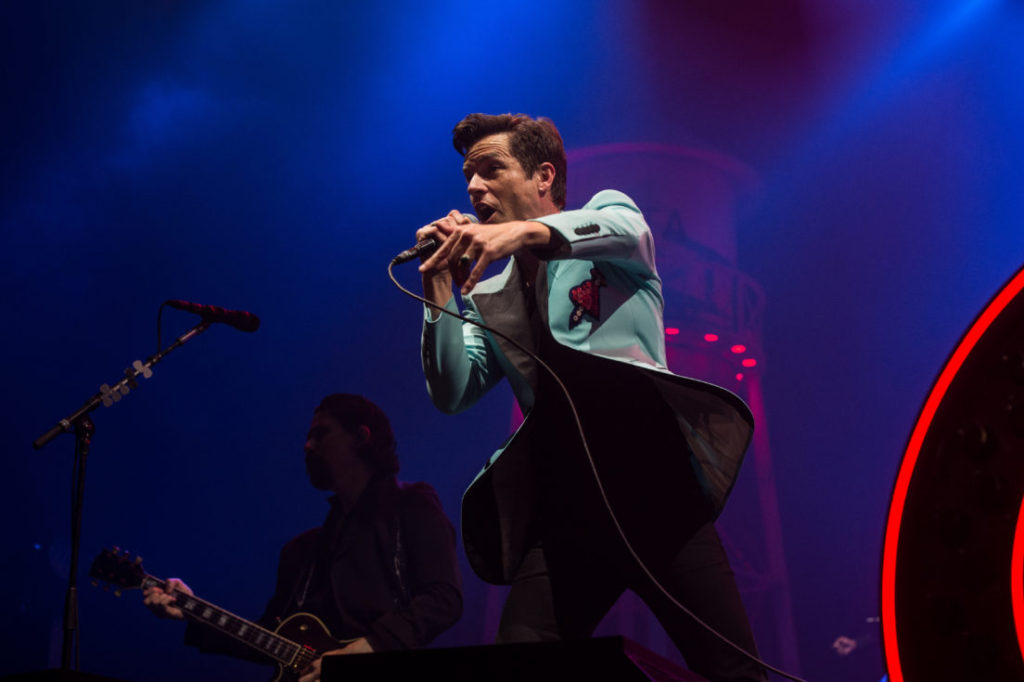 The expected encore kicked off with Flowers donned in an all gold-themed suit that embodied the glitz and glamour of his hometown, and a throw down of new ditty "The Calling." To close out, the boys from the Entertainment Capital of the World gave one last push with finale "Mr. Brightside," in unison to the masses crooning along. This was stadium glam-rock at its very finest! Simply wonderful! Simply killer!
For more on The Killers' Wonderful, Wonderful World Tour, be sure to visit their site here.