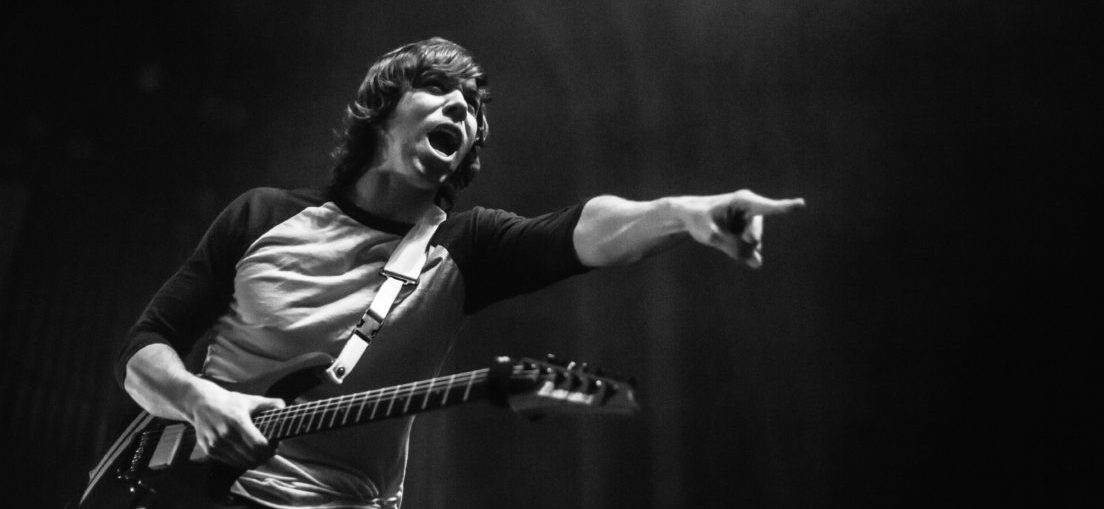 Article and Photos by: Andrea Chvatal
Atlanta, GA – August Burns Red and friends made a stop at The Tabernacle on their The Phantom Anthem tour.
We kicked off the evening with the Melbourne based Nu Metal band Ocean Grove. They got the crowd moving with their high energy stage performance, post apocalyptic attire, and punk influences. The played many hits off their first full-length album The Rhapsody Tapes, which debuted at #5 on the Aria charts in the land down under.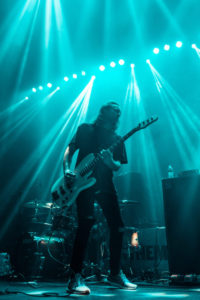 Following was the progressive metalcore band from Birmingham, Alabama – Erra. Their melodic rhythms and ambient tones encourages the audience on a journey of self reflection being led by their passion filled lyrics. Playing old favorites such as "Seven" for their long time fans, and newer hits off their most recent album Drift. True to their reputation, they had the whole crowd jumping around and singing along to every song.
The final opener was Born of Osiris, a deathcore metal band from Chicago who brought the house down. Their heavy sound, quick riffs, and energetic presence got the whole pit moshing and moving. Fans started crowd surfing left and right as they played classics like "Machine," and "Empires Erased." Though they have had an interesting journey finding their current sound, they still bring the heavy and have something for every metal fan.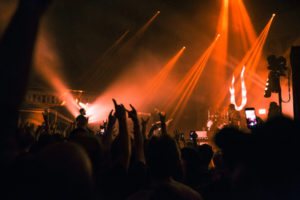 Then our headliner for the evening, August Burns Red, took the stage! This Lancaster, Pennsylvania metalcore band has been creating music for the last 15 years with a real love and appreciation for their fans. The packed venue shook as they played old classics such as "White Washed," and a good number of new fan favorites from their latest release, The Phantom Anthem,  which the tour is based around. One unique elements for August Burns Red is their captivating and positive lyrics that encourage and motivate their listeners. Between the dazzling light show, killer drum solo, and the positive energy that was buzzing around all three levels of the venue, this will not be a show that is easily forgotten. If this tour is coming thru your town, I would highly recommend you attending! You do not want to miss this one.