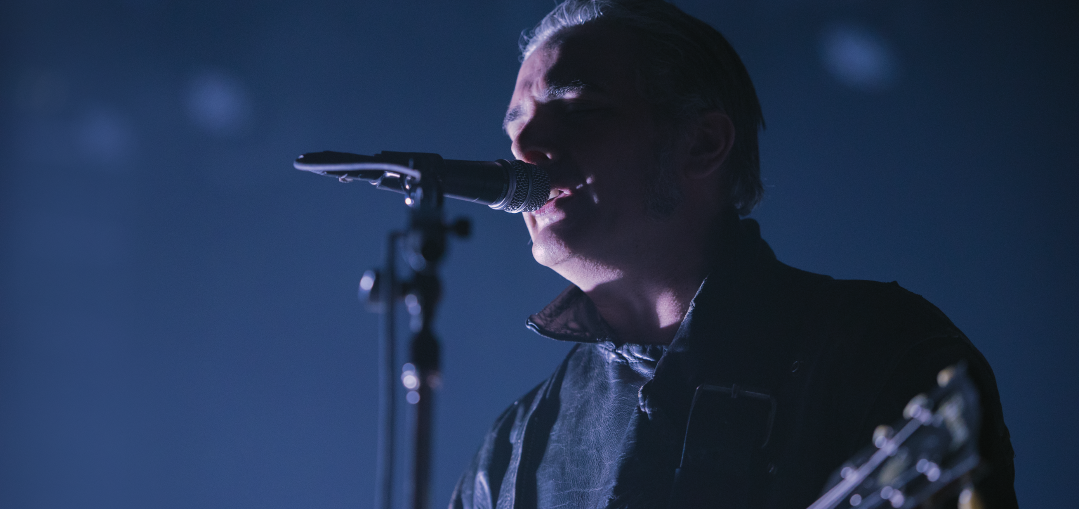 Article and Photos by: Charles Yamabe
Chicago, IL – It's Saturday night and the three-piece band of the same name as Marlyn Brando' bike gang in "The Wild One" is about to take the stage – Black Rebel Motorcycle Club. The show is being held in the historic Vic Theater on the North side of Chicago. If there is a place to see an elusive American rock band… The Vic is probably the place. The venue is adorned with French Renaissance revival architecture and is over a hundred years old. It's seen countless national acts grace its stage since becoming a music venue in the eighties.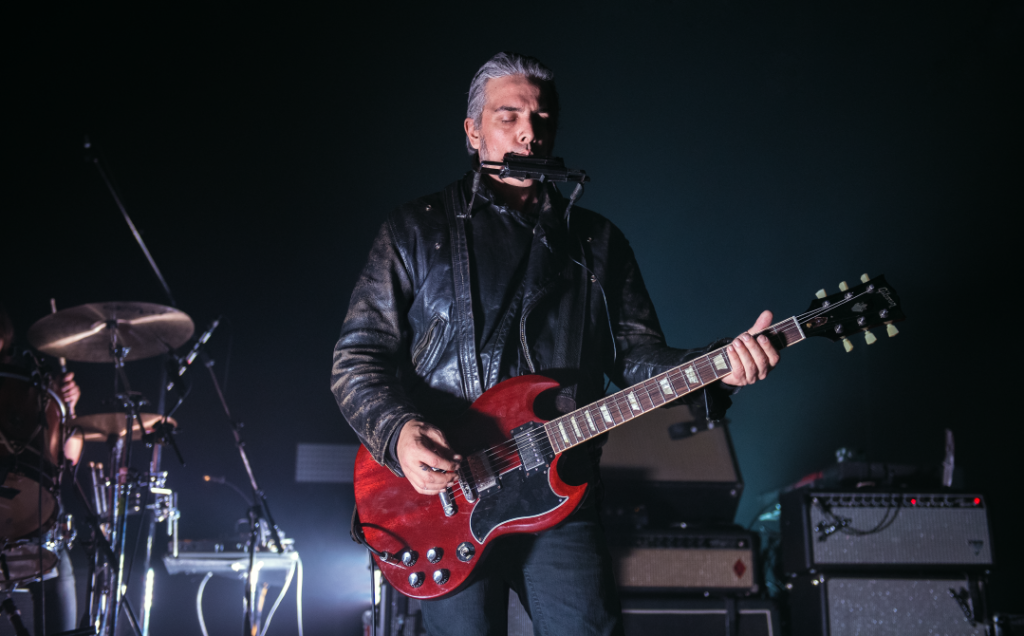 This is a no-frills rock show. The members of Black Rebel Motorcycle Club are all draped in black and play instruments that show wear from years of love and abuse. The stage is bare save for the performers, instruments, classic Americana style amps, and speakers. The lighting isn't over the top and for a majority of the show is muted. During heavy parts of the songs, the lights will flash but they are there more as an accessory. The hues that they throw off leave an eerie glow which accentuates the mood.
When explaining BRMC, it's important to reiterate that they are a true Americana rock band. Their sound pulls from artists such as Echo and the Bunnymen, Velvet Underground, Johnny Cash, and The Jesus & Mary Chain. It's not just a sound, it's a feeling… It's the grittiness of the vocals combined with the haunting reverb on the guitars. Imagine yourself in a dimly lit dive bar filled with smoke. You're sitting among fellow professional drinkers sipping on whiskey. In a corner of the bar, a band is playing sexy-gritty rock n roll… Now you're mentally prepared to accept BRMC. If you're expecting over the top-heavy guitar riffs this probably isn't the show for you. If however, you are looking for visionary garage rock that blends the likes of Jack White and Elliott Smith then this is the sound you are looking for.
BRMC is on tour throughout the U.S. until May. You can find their entire tour schedule at http://www.blackrebelmotorcycleclub.com/tour/