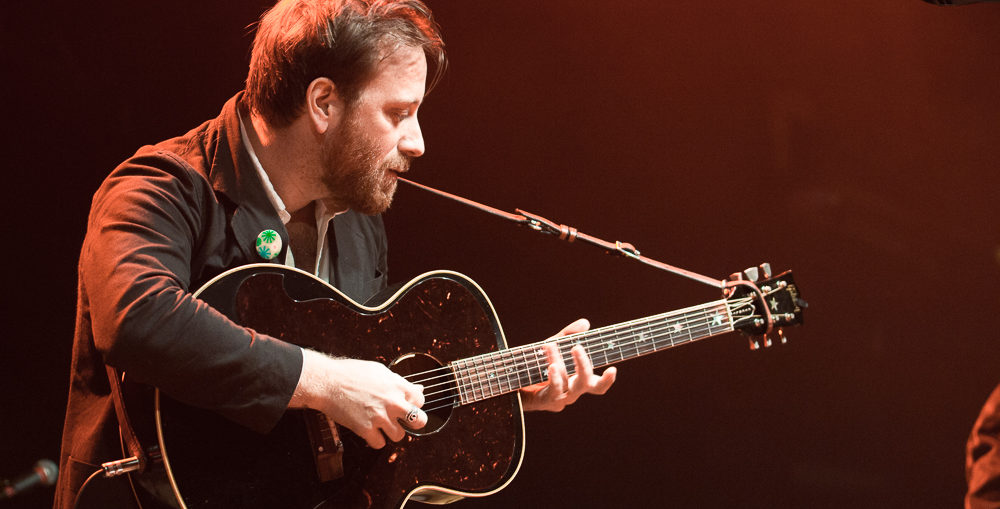 Photos and review by: Jason Robey
Phoenix, AZ — It was a great night of oldies-inspired rock n roll at The Van Buren on Tuesday night, as Dan Auerbach, of The Black Keys and The Arcs, brought his tour with The Easy Eye Sound Revue for an early stop on a two month tour.
The evening began with a half hour of 60s surf-tinted rock by Shannon and the Clams, whose fun and bouncy style got the audience up and bouncing quickly. Dawning bright-colored suits, the four-piece shuffled their way through a set that took the crowd back to a time before most of them were born. The majority of their set came from their new album, Onion, including the title track, "The Boy," and "Did You Love Me."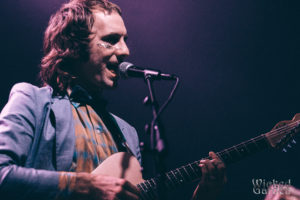 Later, Dan Auerbach and his six-piece band took to the stage to thunderous applause, as they eased into the title track from Waiting On a Song. His band, The Easy Eye Sound Revue, is made up of many of the same musicians that played on Auerbach's recent solo album, Waiting On a Song, including drummer Gene "Bubba" Chrisman and keyboardist Bobby Wood, who both played with Elvis Presley in the 1960s, guitarist Russ Pahl, whose long list of credits includes country superstars Toby Keith and Kenny Rogers, and bassist Dave Roe, who has been on records by Johnny Cash and Dwight Yoakam, among many others.
Auerbach soon put down his acoustic guitar for one of the many electrics he would pick up throughout the evening, and the band ripped into "Malibu Man," also from the new album. After a few more rockers, Dan and the band slowed down for a beautiful, old-time country performance of "Never In My Wildest Dreams."
Midway through the show, Auerbach backed away from center stage to bring out special guest, Robert Finley, who fronted the group for a five-song segment. The 65 year-old, blind blues man pulled a collapsible cane from a holster on his belt to find a good spot close to the edge of the stage, and proceeded to dance and wail his way through a handful of songs from Goin' Platinum, his 2017 album, produced and co-written by Auerbach.
With Auerbach back at the mic, the band debuted a cover of "Woman," the 1972 #1 hit by Nashville country singer, Don Gibson, before tearing into the raucous "Stand By My Girl," from Auerbach's latest album.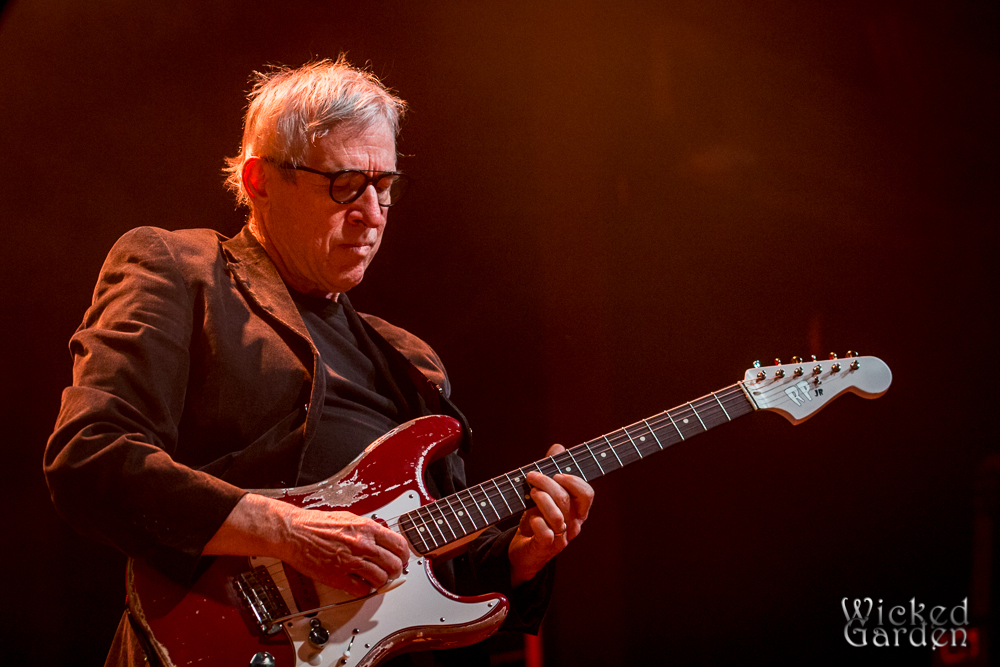 Finley made another appearance for the encore, taking a stool to center stage for a heartfelt take on the Gospel tune by Crowder, "All My Hope," backed only by a trembling keyboard, bass, and tambourine. Auerbach and the rest of the band returned with him for one more rocker, before he closed the night with a solo acoustic performance of "Goin' Home."
Catch Dan Auerbach and the Easy Eye Sound Revue In tour with Shannon and the Clams through April.