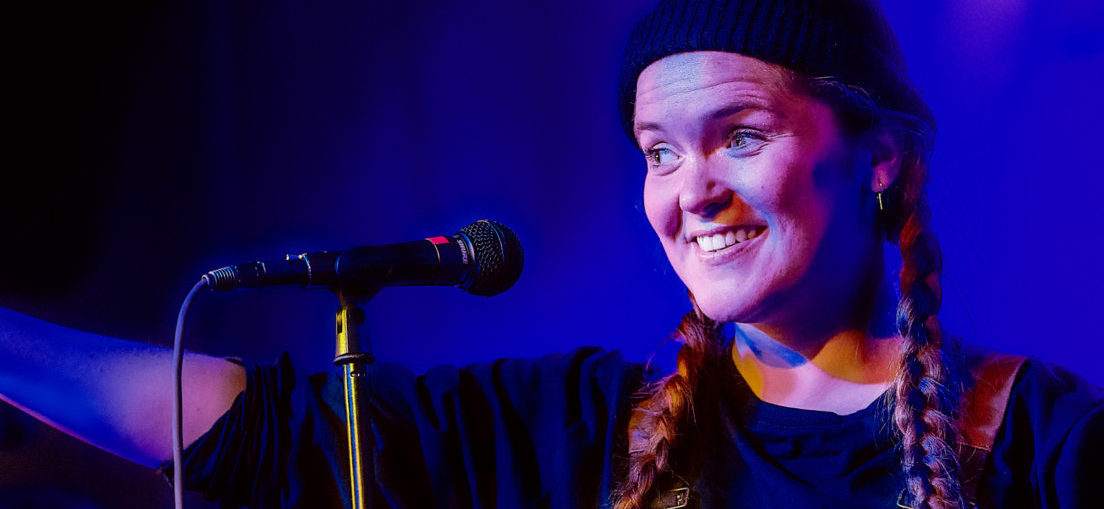 Article and Photos by: Linda Carlson
Indianapolis, IN – On February 9, Detroit descended on Indianapolis, as headliner Flint Eastwood and opener Nydge performed at The Hi-Fi.  Located in the historic Fountain Square district of Indianapolis, the venue hosts an eclectic variety of performers that proved to be an ideal fit for Flint Eastwood.
The unassuming entrance to The Hi-Fi opens to a large room with a spacious stage.  There is no barrier between the stage and the audience, making for an intimate experience between performers and fans.
On this night, fans steadily filled the venue to sold-out capacity.  Nydge started the evening creating a synthesized blend of electronic music and recorded vocals – a distinct upbeat tempo with very clear pop influences.  He warmed up the crowd nicely for the main act.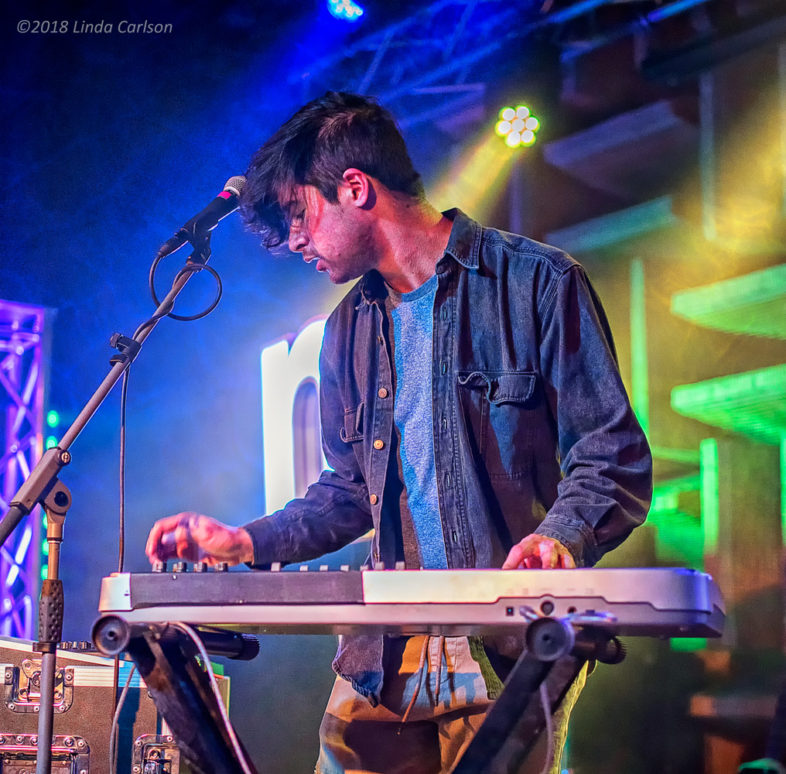 Flint Eastwood is the stage name for Jax Anderson, an incredibly enthusiastic singer-songwriter whose on-stage presence is nothing short of whirlwind.  Her performance can be summarized as "constant motion," with a flurry of energetic singing, dancing and jumping, moving about the stage while engaging the audience with intensity and positivity.  Although she worked the stage like a pro, she frequently stopped and stood at the very front edge, leaning into the crowd, vibrantly connecting with fans and drawing them into her performance.  For Flint Eastwood, this approach was pure magic.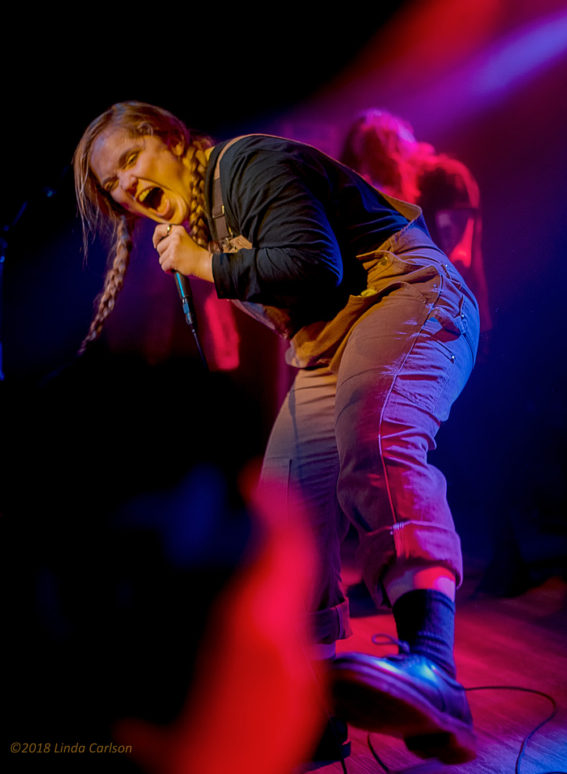 During her encore, she addressed the ladies in the audience, encouraging them to rise to meet their potential, to not be held down by outdated social norms that linger to this day.  She was a beacon of strength and empowerment for women, and the assembled ladies cheered.
There's still time to catch a show!  Flint Eastwood is touring well into March, resuming again at the end of April.  Below is a list of some upcoming shows (check www.flinteastwoodmusic.com for updated tour dates):
Thu 2.15 – Atlanta, GA – Buckhead Theatre
Fri 2.16 – Richmond, VA – The National
Sat 2.17 – Sayreville, NJ – Starland Ballroom
Sun 2.18 – Providence, RI – The Strand
Wed 2.21 – Buffalo, NY – Town Ballroom
Thu 2.22 – Pittsburgh, PA – Stage AE
Fri 2.23 – Cleveland, OH – House Of Blues
Sat 2.24 – Grand Rapids, MI – The Intersection
Mon 2.26 – Saint Louis, MO – Delmar Hall
Tue 2.27 – Milwaukee, WI – The Rave
Wed 2.28 – Lawrence, KS – Granada
Fri 3.2 – Denver, CO – The Ogden Theatre
Sat 3.3 – Salt Lake City, UT – The Depot
Mon 3.5 – Seattle, WA – The Showbox
Tue 3.6 – Vancouver, BC – Vogue Theatre
Wed 3.7 – Portland, OR – Wonder Ballroom
Fri 3.9 – San Francisco, CA – The Fillmore
Sat 3.10 – Las Vegas, NV – House Of Blues
Sun 3.11 – Tucson, AZ – Rialto Theatre
Tue 3.13 – Albuquerque, NM – Sunshine Theatre
Thu 3.15 – San Antonio, TX – The Aztec