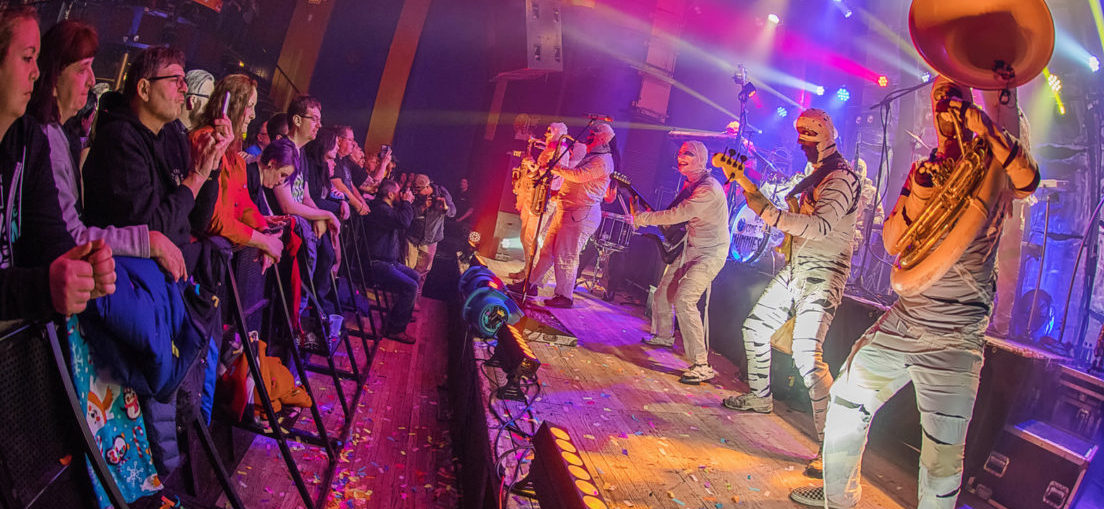 Article and Photos by: Linda Carlson
Indianapolis, IN – On February 17, Indianapolis experienced a mummy invasion… of the musical variety!  A sold-out crowd at The Vogue was treated to upbeat, animated entertainment from two talented and spirited bands:  headliner Here Come The Mummies and opener Sun Stereo.  Both bands were comprised of a full complement of musicians, six for the opener and nine for the headliner.  That's a lot of full-bodied sound.
Sun Stereo was a burst of sunny energy, complete with sparkly costuming (and a performance artist contorting with lighted hula-hoops, who went through enough costume changes to make you dizzy).  Lead singer Kelly McMorris contributed bright vocals that were supplemented by a full range of musicians – horns, violins, drums, keyboards, melded with electronic elements.  Sun Stereo was indeed an ideal opening performance for the headliner.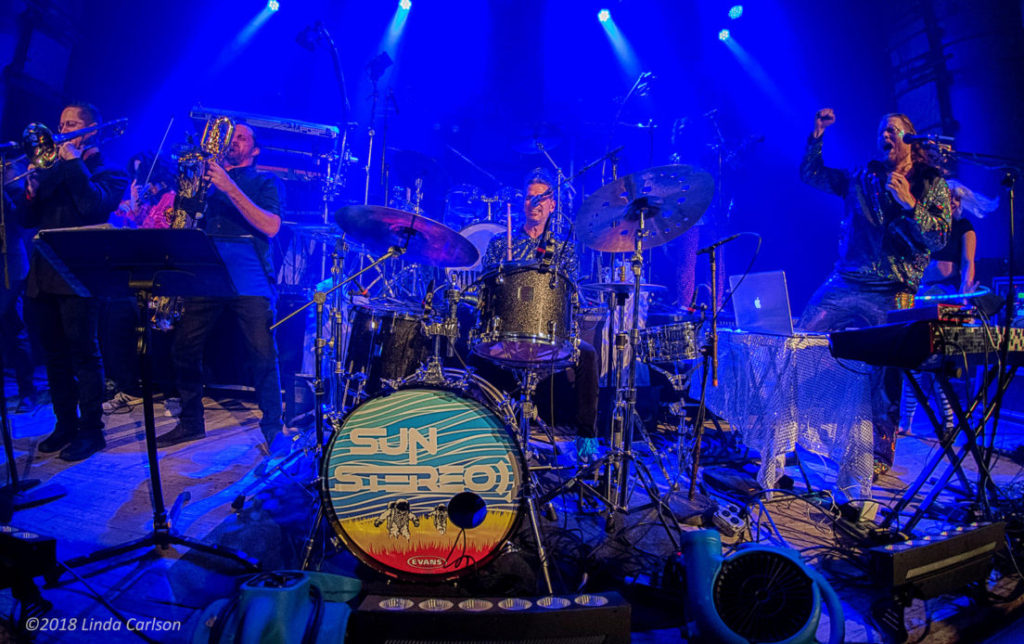 Here Come The Mummies made a lively entrance from the rear of the venue, progressing through the crowd single-file, playing their instruments, reminiscent of a musical New Orleans funeral.  The concert was nothing short of spectacular – visually, of course, but musically as well.  These musicians, donned head to toe in mummy wrap, played enthusiastically for an eager crowd.  Some performers wore funky hats, feather boas, sunglasses…there was a clear sense of fun and "spirit" (of the good variety!).  Five performers stood stage front, with the remaining on elevated platforms behind.  Although hailing from Nashville, this otherworldly pack of mummies plays a vibrant mix of jazz and funk, a big band sound with a New Orleans-style twist.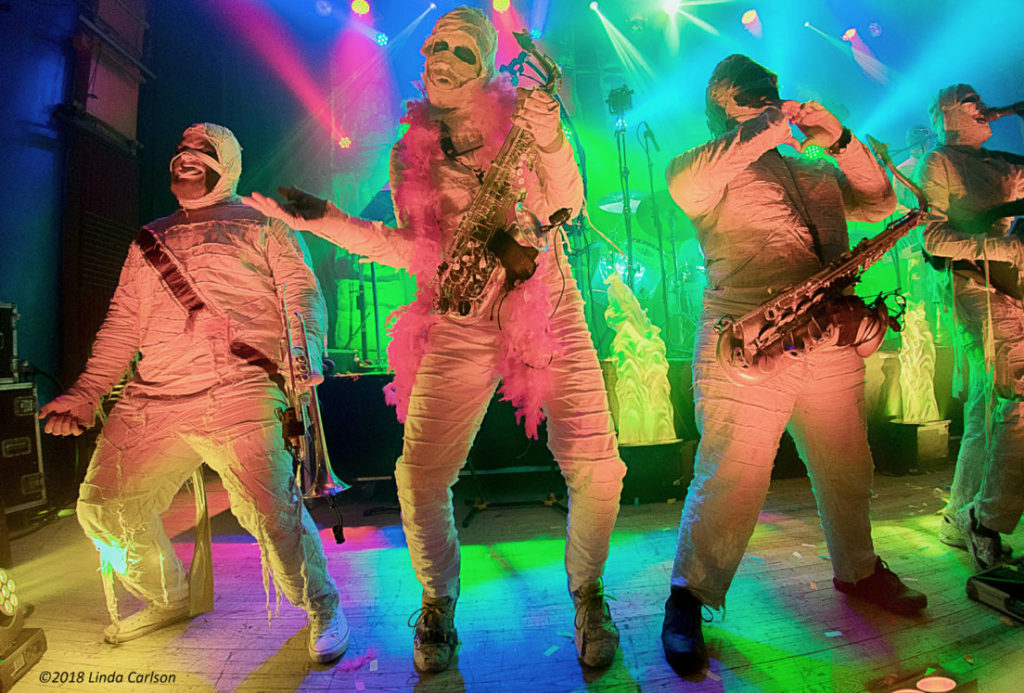 The performance was brilliantly fun.  Bright, colorful lighting, lively music – a fantastic evening out for everyone in attendance.  Check their website for a show near you: https://www.herecomethemummies.com/tour/