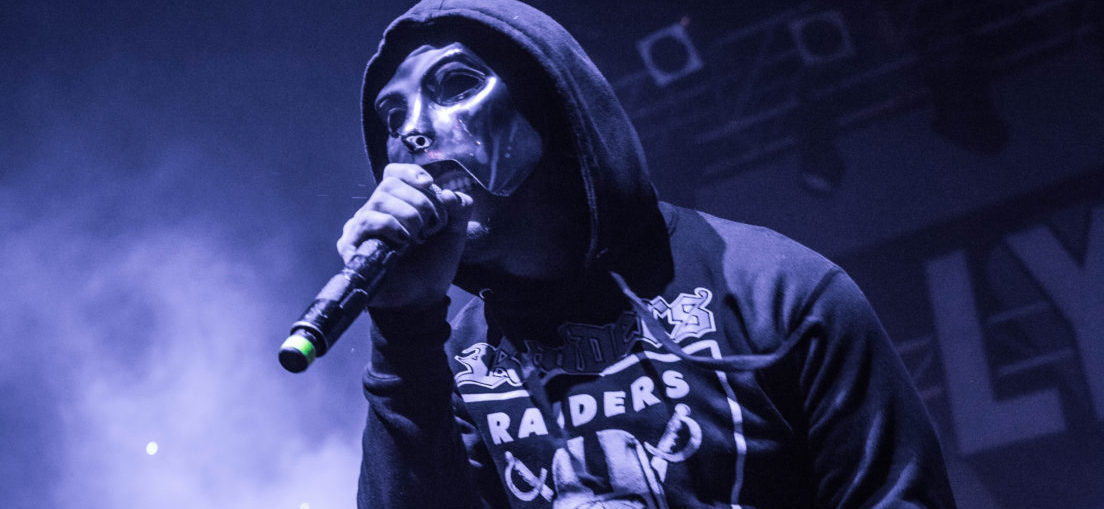 Article and Photos by: Tash Greene
London, England – Standing in the photo pit, I could not only see, but hear a sold out KOKO buzzing with the noise of excitable fans, alternating between singing along to the pre-show playlist, and counting down the minutes until 9:15pm, as they anticipated the arrival of old school rap rockers Hollywood Undead.
This was the band's second night at the famous Camden/Mornington Crescent venue, and they certainly weren't short of a crowd for it; the audience were asked whose first time it was and who had seen them before and/or the previous night, to which they received a predictable ocean of flailing arms, devil horns, and of course, glass-shattering screams.
The quintet ripped open the night with venomous "Whatever It Takes", donning their horror/Purge movie-like facemasks, and throwing themselves around the stage as the lighting flicked between devilish reds and piercing blues. After sinking in their fangs, they changed up the pace and pulled out catchy anthem "California Dreaming" a few songs in; a hit released as part of their 2017 album Five, which had everyone from ground level to top tier in a musical trance.
The crowd went wild when, part way through their set, a fan was invited onto the stage and so effortlessly played the guitar, as band members looked on in awe and hyped him up – a move that put the cherry on top of an already sweet pie for the young gentleman and fans alike! An intensely-charged couple of hours left Hollywood Undead closing the performance with "Hear Me Now," a classic headbanger to end their UK stint, before heading into Europe for the rest of their tour.