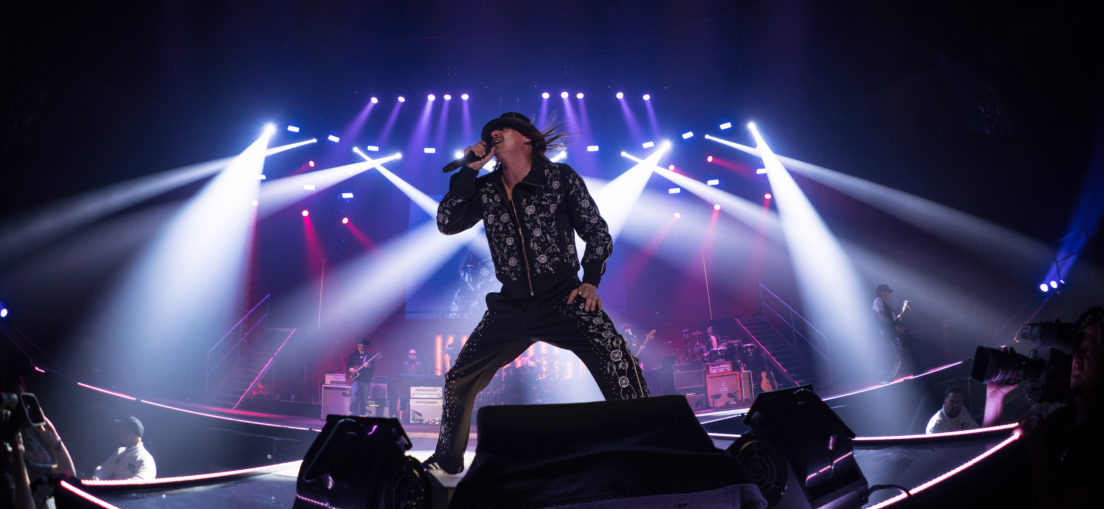 Article and Photos by: Andrés Alvarado
Duluth, GA – There's nothing tame about a Kid Rock Americana-themed concert. Rock's so-called "Greatest Show on Earth" claim is, on entertainment value alone, difficult to argue with. Yes, incredibly cocky, but Kid does go above and beyond to uphold that statement. "Ain't no party like a Detroit party cause a Detroit party don't stop," plays aloud as onlookers grow hysterically rambunctious with each passing second leading up to the grand entrance. Alas, the lights go dim and the senses-shattering extravaganza gets underway.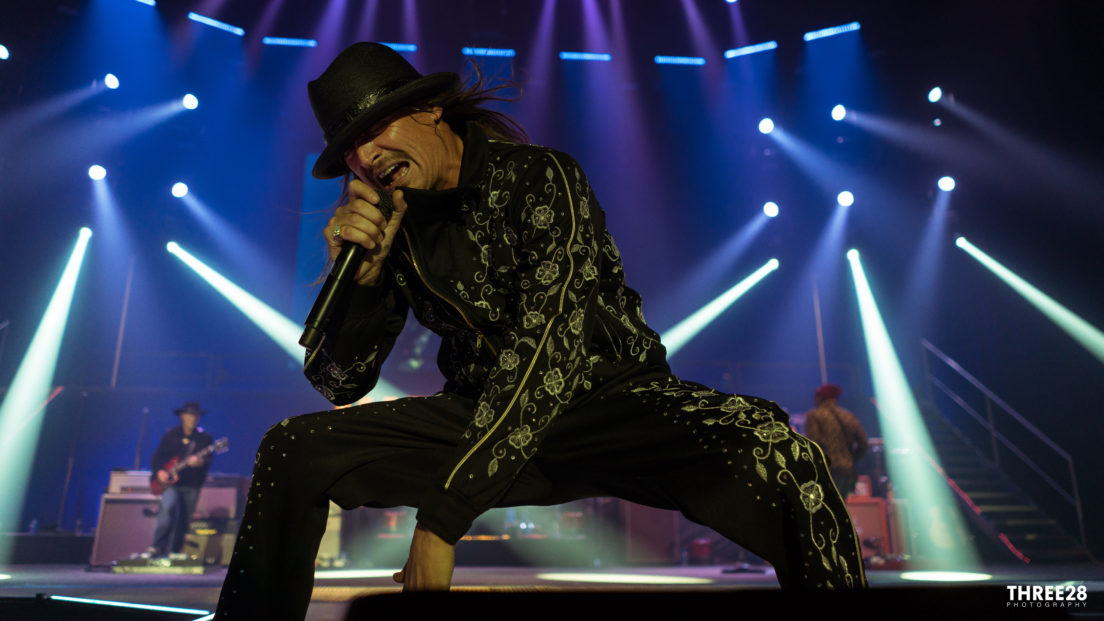 Yes, Robert James Ritchie's pageantry encompasses all the razzle-n-dazzle of a big-name show-runner. You name it, he's got it. Loud outfits and stage shenanigans? Check. Dais background bonanza and confetti cannons? Of course. American flags, fireworks, and pole dancers? Duh. What about controversial political speeches and talk of running for Senate and President? You betcha. About this last bit, let's just say, no comment. However, musically, Kid Rock is a beast – in the good sense of the word. No question about it, the Detroit native is an "American Badass."
It's a zany, high-octane, pedal-to-the-metal kind of performance. Seriously. One moment Kid Rock is relentlessly hip-hop, next moment he'll be feeling that rock-vibe, only to later dial it back into country-mode. A genre-bending rollercoaster ride might be the best way to describe Rock's ways. Naturally, the man knows what he's doing, and while the venue was set up with seated sections for everyone's enjoyment, not one person shied away from standing and cheering full-force.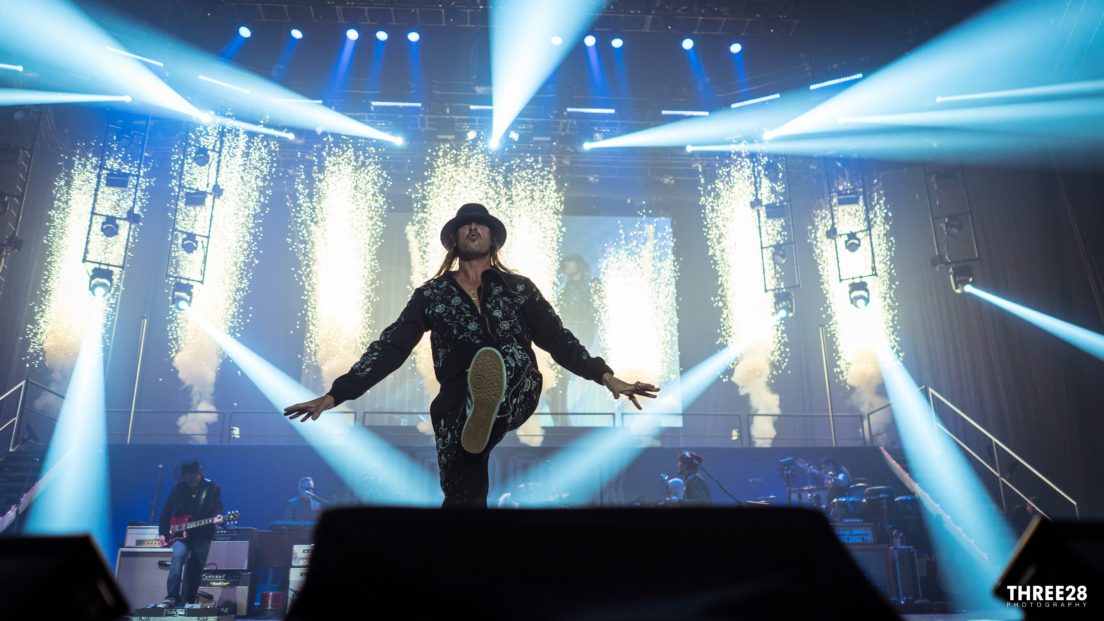 While the current tour is loosely advertised as support for Kid's 2017 release "Sweet Southern Sugar," the evening whizzed through with a "Best of Kid Rock" type of sense. The night's apotheosis is hilariously ying and yang. Kid's stripped down acoustic version of smash-hit "Picture" leads to MTV icons Beavis and Butthead taking over the humongous backscreen to comically reminisce of the good ol' Kid Rock days. "He used to rock" quips Beavis, "Now he's more like Kid 'soft' Rock" replies Butthead; which cues in lasers and a neon-lit catwalk to enhance Rock's delivery of chart-topping anthem "Bawitdaba," and rile up the audience one last time, full throttle.
Say what you will about Kid Rock, yes, he's brash and unapologetic about his political views. He despises political correctness and offended millennials. He's also quick to denounce racism and white supremacy associated with the alt-right and whatnot. But, this is a review solely based on his music and stage presence, and in those aspects, Kid Rock handsomely scores all A's. Cheers!