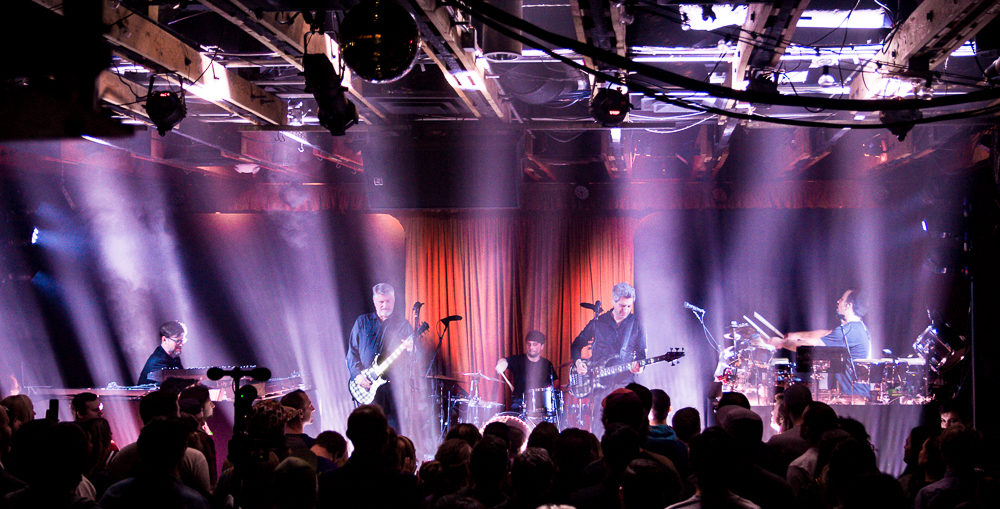 Photos and review by: Jason Robey
Phoenix, AZ — Phish bassist, Mike Gordon, transformed the Crescent Ballroom into a space-age nightclub Wednesday night, as his tour touched down in the valley for a two-set jam-filled evening. Along for the ride are guitarist Scott Murawski, keyboardist Robert Walter, drummer John Kimock, and percussionist Craig Myers.
The band took the stage for their first set to a roaring crowd in the sold out venue. As they hit the opening notes of "Stealing Jamaica," the house lights went down, and a psychedelic light show took its place. They played through an hour of tunes, including "Morphing Again," from his 2008 release, Green Sparrow, and two covers by 70s rock group, Max Creek, "Just a Rose," and "The Field."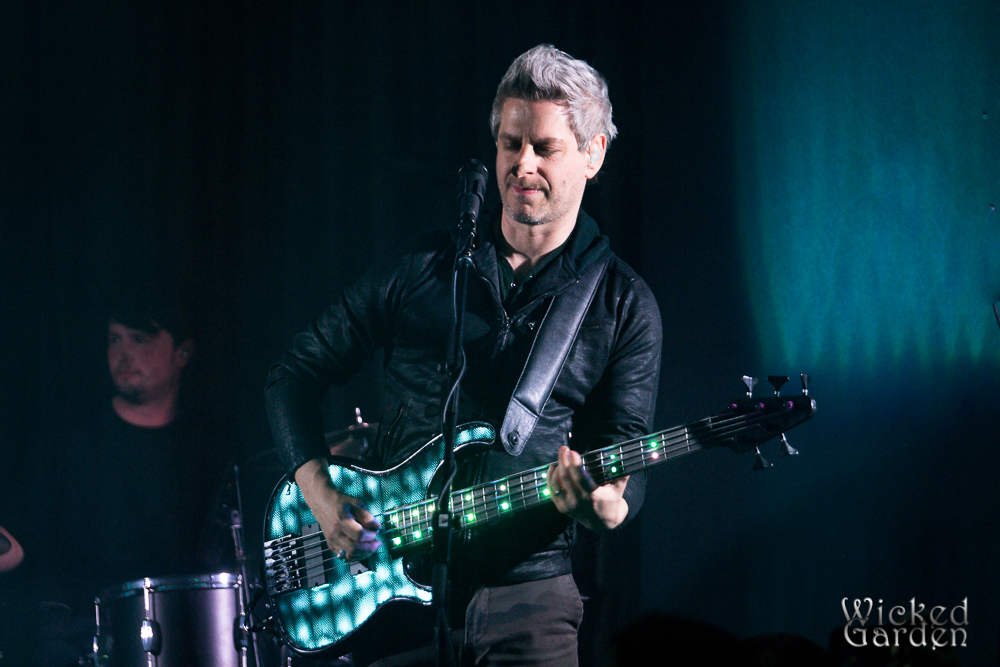 Halfway through the set, Gordon and Murawski revealed that their guitars were outfitted with blinking LED lights, along with Kimock's kick drum. Those lights, which were being controlled along with the rest of the stage lights remotely by their tech, were used as visual accents throughout the rest of the evening. Following "Destiny Unbound," the only song from Gordon's catalog with Phish to be played, the group closed the set with an awe-inspiring and jam of "Go Away" before taking a 45-minute break.
They returned with a bang, kicking into "Up and Down," from OGOGO. Gordon took only a few breaks to talk to the crowd, one of which he introduced the audience to an instrument he called "The Wheel." As they began playing a cover of Fiona Apple's "Sleep to Dream," two crew members carried a large electronic wheel through the audience, allowing fans to play it, by touching glowing blocks on its side, which were wirelessly transmitting musical notes to the P.A.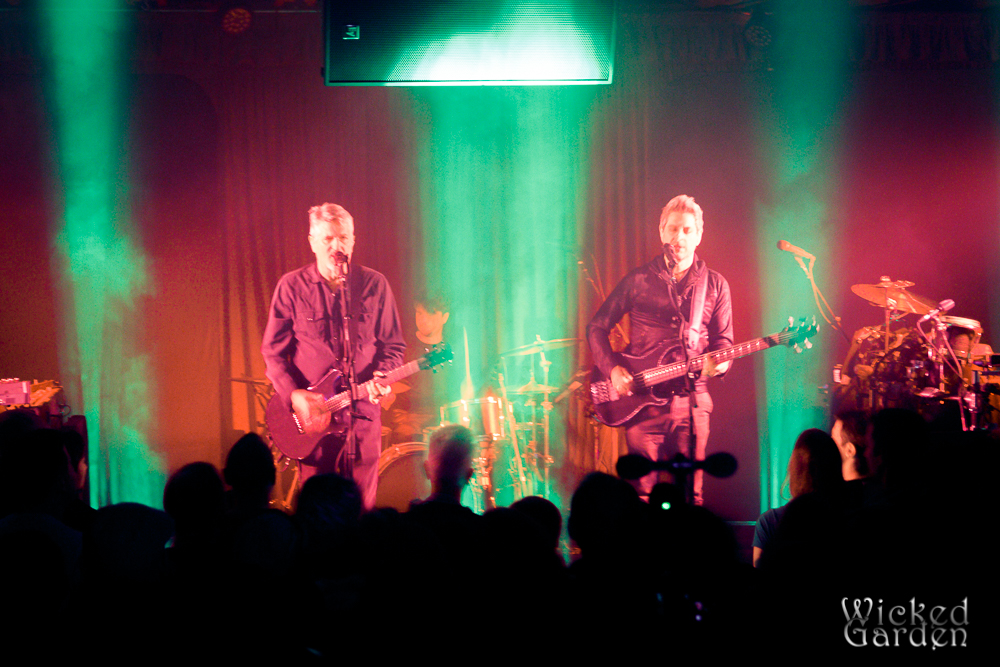 After an hour-long second set, which included "Dig Further Down," "Steps," and "Face," from Gordon's 2014 album, Overstep, and a new song that debuted only a few days earlier, called "Noon to Noon," they took a short encore break. They returned to the stage for a two-song encore of the OGOGO track, "Marissa," and a reggae cover of the 90s punk song "Ruby Soho," by Rancid. Mike Gordon's show is both aurally and visually exciting, leaving the audience with hooks and images dancing in their heads. Catch Mike Gordon and his band on tour all Spring.