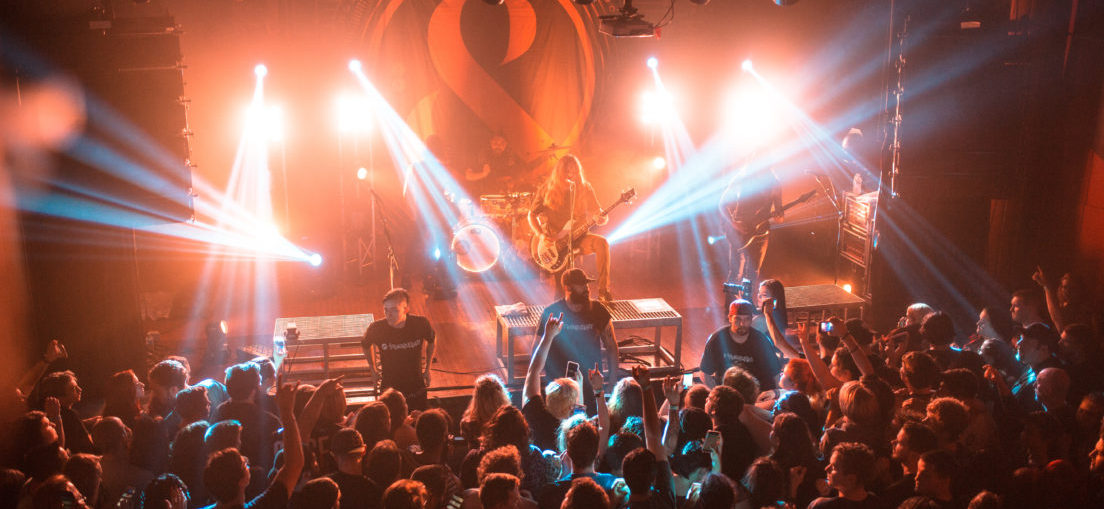 Article and Photos by: Andrea Chvatal
Atlanta, GA – Of Mice & Men made a stop at Hell in The Masquerade with a few friends on The Defy World tour last Friday night.
Moscow opened the evening, a heavy rock band from Los Angeles who certainly lit up the stage! With a female lead vocalist and unique mix of hard and soft qualities in their music, they got the room moving and warmed up for the evening. Their recently released EP Queen of Sin got heads banging and made many new fans that evening with their presence.
Following was Cane Hill, an aggressive metal band from New Orleans. This sometimes controversial band did not disappoint with their high energy performance and crowd engagement. Playing songs mostly off their recently released album Too Far Gone, their nu-metal sound stirred up their fans and got the moshing started.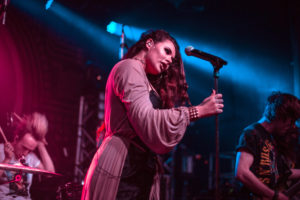 Next up, Fire From The Gods. This hardcore band from Austin, Texas does not shy away from bringing the heavy sound and the heavy topics. Speaking a lot to the struggles in the world, this passionate group brings a "reality check" to the issues with their lyrical content in songs such as "The Voiceless" and "Excuse Me" off their most recent album Narrative Retold.
The last opener of the evening was one of this writer's personal favorites, Blessthefall. The screamo band from Phoenix, Arizona is known for their high energy stage performance, loving on their fans, and interactive engagement with the crowd. And their set from this evening left nothing lacking for the fans. They played many off their latest release To Those Left Behind as well as old favorites such as "Hollow Bodies."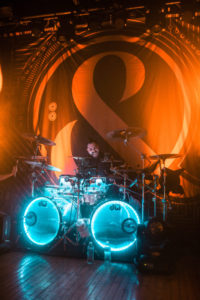 It was an amazing line-up for our headliner of the evening, Of Mice & Men. Though they have only been together for less than 10 years, this metal band from California has taken the industry by storm. With the departure of lead vocalist Austin Carlile in early 2017, many were concerned about the performance and sound of old classics. But the four piece band brought the hard and heavy with each and every song, both old and new, and showed that they can still hold their own. With the mesmerizing light show, chest thumping beats, and sweat drenched fans, this was certainly a night to remember!