Photos and Article by Andres Alvarado
A splendiferous spectacle is what the chaps of Walk the Moon handed the crowd at Atlanta's chic Coca-Cola Roxy Theatre. The Ohio's quartet Press Restart Tour came brimmed of entrancing dim lights, cool outfits, multi-colored painted faces, catchy tunes, and a front-man swarming of unending energy.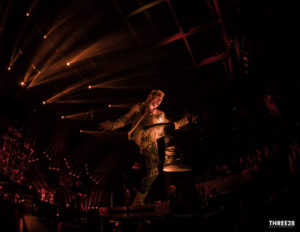 On stage, the Walk the Moon boys exude the musicianship of rock authorities; however, Nicholas Petricca and company oscillate the dais with the finesse struts of a boy-band. In turn, the gang's fan-base is as fervent as they come. Packing the venue by the thousands, onlookers matched the band's gusto for face-paint in hordes while chanting along lyrics with each passing song. In all, this is how memorable nights are forged, but why read about it, when we can just show you … Enjoy!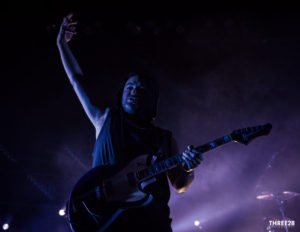 Plenty of dates are still to come on the band's Press Restart Tour, check it out here.