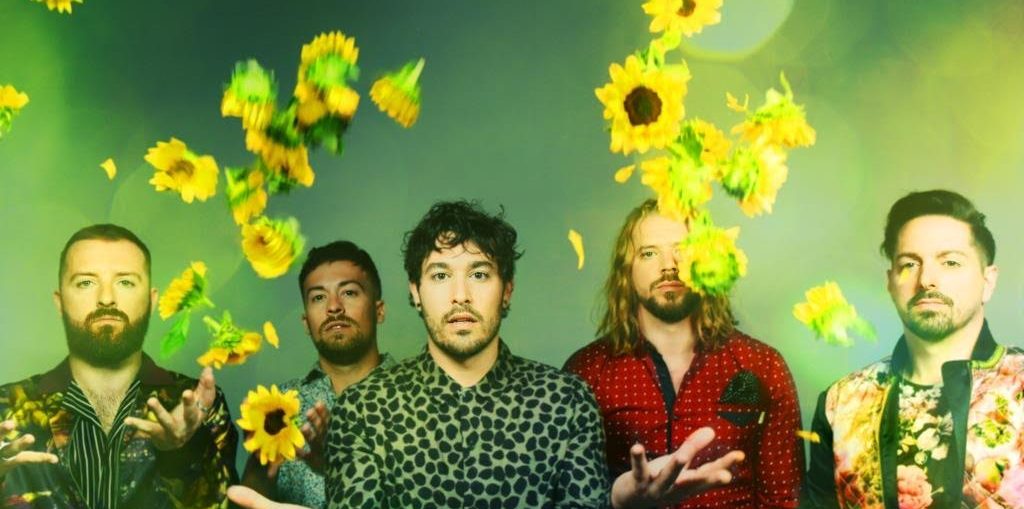 Article by: Bob Linneman
Red Sun Rising continues to break the mold. Their new release Thread is the complete package, and picks up right where their last album, Polyester Zeal, left off.  The band known for trail blazing their own style of music has already experienced tremendous radio success with previous back to back #1 hits.
The sinister single "Deathwish," currently #17 on Billboard's Active Rock Chart, features a great guitar hook which moves slowly then builds to anthem crescendo with high notes throughout the song, and finally closes with an almost flamenco vibe. "Deathwish" will undoubtedly become the tour's anthem, I can see the pumping fists at every show as the audience sings along.
In addition, the band have offered "Fascination" as their second instant-grat track.  This could have easily been the first single, as it stands on its own with blended harmonies behind guitars with just the right amount of distortion, and Mike Protich's vocals never sounded stronger.  The epic video for the song pays homage to Georges Méliès 1902 Silent film Le Voyage dans la Lune and shows off the band's intricate detail to their musicianship with their 3-part harmony choruses and more.
Red Sun Rising was nominated for "Best New Rock/Alternative Rock Artist" along Foals, Kaleo, Nathaniel Rateliff, The Strumbellas at the 2017 iHeartRadio Music Awards.  RSR was also named New Artist of the Year at the 2016 Radio Contraband Awards.
The band is using the hashtag #WeAreThread this year, which they say best describes their music. When asked about the upcoming album, lead singer Mike Protich stated, "This album feels like a rebirth. Although Red Sun Rising played 140 shows on our last tour, it was not until we made this album that I felt we became a band.  The growth and evolution of RSR that you will hear in our sound and our songwriting builds on our Thread mentality (songs that people can love and sing with us but don't fit a mold).  We aren't chasing trends and never will."
Thread continues to expand on Red Sun Rising's concept of mixing different genres and influences to create a unique sound. Physical pre-orders for the highly anticipated release are available for purchase on Merchnow.
The band will hit the road this spring with their U.S. headline tour in support of the forthcoming release and will be performing at all the major rock festivals this year as well. For all upcoming show dates, see below.
Red Sun Rising is Mike Protich (vocals/guitar), Ryan Williams (guitar), Ricky Miller (bass/vocals), Dave McGarry (guitar/vocals) and Pat Gerasia (drums).