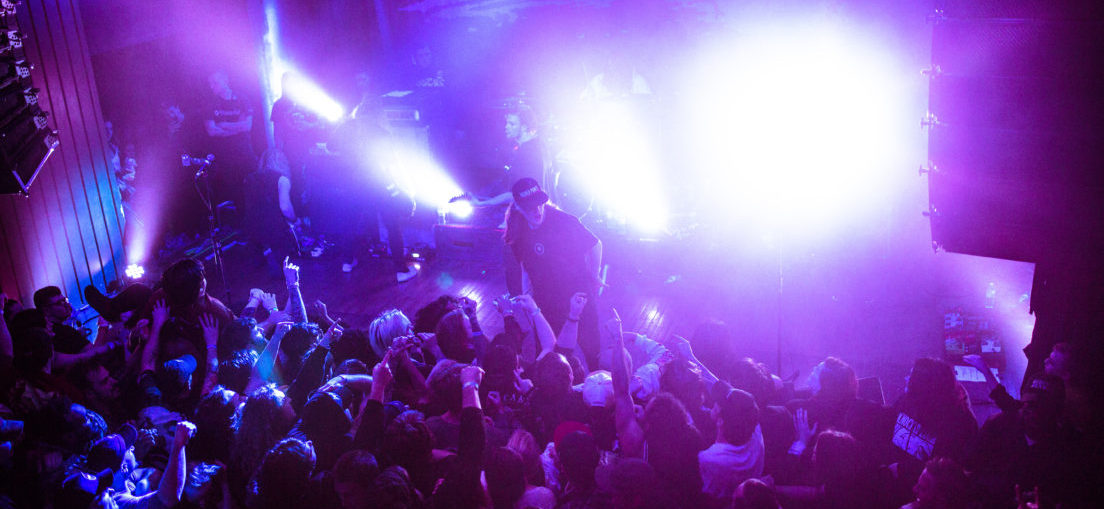 Article and Photos by: Andrea Chvatal
Atlanta, GA – Knocked Loose made a stop in Hell at The Masquerade with a few of their friends on a co-headliner tour with Terror last Friday night.
The first opener of the evening was a local Atlanta hardcore band, Revenge Season. This band dominated the stage with their female lead vocalist, hard and heavy sound, and immersive crowd interaction. They played many jams off their recently released EP Eternal Despair. This local performance is one to keep your eyes on within the scene.
Next we had another up and coming hardcore band, Year of the Knife. This group brought their high energy to this evening of spin kicks and stage dives. They encouraged the start of a huge pit in the middle of the crowd that would not dissipate for the remainder of the evening. Playing the entirety of their EP Ultimate Disease, they got the fans up and moving and ready for the first of the touring bands.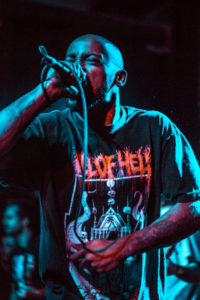 If you've been on social media at all the last few months then you might be familiar with this next band, Jesus Piece. Their viral video featured a young girl hopping up on stage during one of their performances; she grabbed the mic and commanded the crowd for an entire song. This recently signed Philadelphia based, beatdown hardcore band is looking to release their first full length LP in 2018 and for being such a young group they are quickly gaining recognition within the community. From their heavy breakdown and deep lyrics, they captivated the crowd. This is a live performance you do not want to miss out on if they come to your town!
Our last opener is a veteran within the hardcore community – Terror. Immediately demanding the respect and attention of everyone in the room, this band brought the classic sound and chaotic energy that is familiar within the genre. This Los Angeles group played many old favorites off their first full length album One with the Underdogs, as well as newer gems of their most recent album The 25th Hour. The band encouraged a very active pit in the middle of the crowd which had fans stage diving left and right! By the end of their set the entire room was dripping in sweat and primed for our headliner.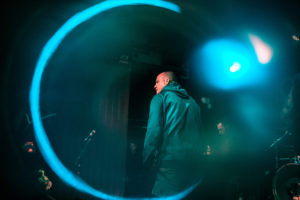 Then our headliner for the evening took the stage – Knocked Loose. This barely five year formed band has completely taken over the beatdown hardcore scene. Between their catchy lyrics and frontman Bryan Garris's unique sound, this band captivates their fans with each and every song. They did not disappoint their fans by playing favorites such as "Counting Worms" with the infamous "dog bark", to older favorites such as "The Gospel". They had the whole crowd moving, moshing, and breaking down during their entire set. This is certainly a band band to keep your eyes on in 2018!