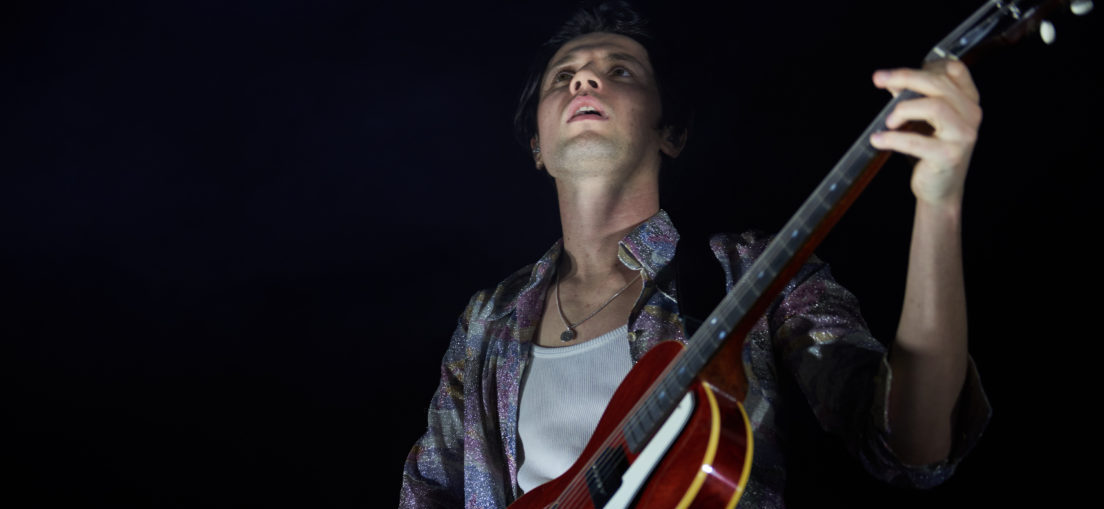 Article and Photos by Andrew Kopanski
Boston, MA – Since his debut album in 2015, UK based James Bay has been reinventing himself as an artist. Previously known for his sincere and powerful acoustic performances in "Hold Back the River" and "Let It Go," both of which have received significant radio play, this is a bold and exciting move. The release of his sophomore album Electric Light is still a month away, but the glimpses he has given in his singles give a clear picture of what's to come.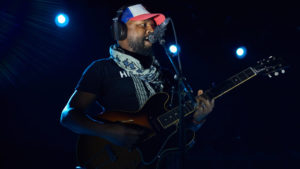 David Ryan Harris was an excellent choice to open the show as his style was akin to Bay's early work. Alone on stage with his guitar the beauty of his music is in its simplicity. Instead he filled the space with his voice. There were no voice or instrument loops between the artist and the audience. The resulting experience is intimate and memorable – especially the stories. From basic white boys to mismatched attractiveness proving one party is crazy, Harris has more to share than just his music.
It's an easy set change since all of Bay's equipment remained in place. The contrast is striking compared to one of his 2015 shows. A keyboard and synth dominate half the stage. The other half is taken by a drum set.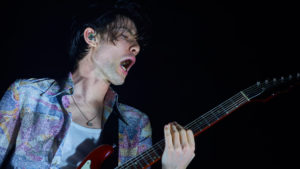 This new James Bay is a winner. Everything about his performance is amplified. Quite literally. Nothing is acoustic any longer and even his older songs have been reworked to fit this new style. And it rocks.
Bay's soul and character is still there of course, which is what the sold-out crowd came to see. Singing along with songs old and new, this is an enthusiastic audience, albeit a female dominated one. "He's sexy!" one fan answers when asked what brought her out tonight. His energy is infectious as he struts across the stage. The lights dim and he seems to take the stage by himself for a rendition of "Scars", one of his older songs. The flashiness is suddenly gone and the old James Bay reappears. It doesn't last long though as the rear lights flash on and the whole ensemble joins in for the finale.
This is just the beginning of a long international tour and chances are he is coming to a location near you. This is one show not to miss.