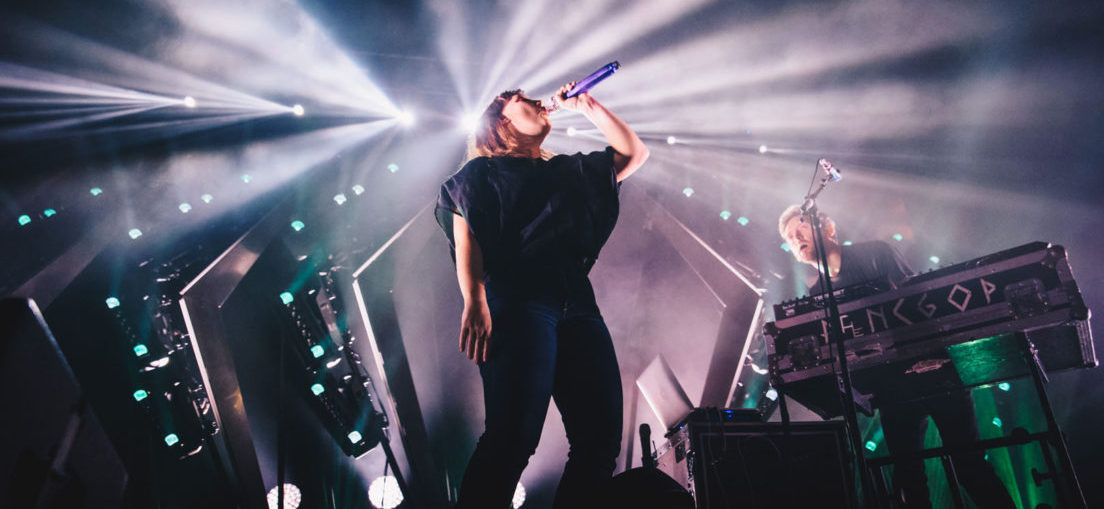 Article and Phots by: Richard Knowles
Providence, RI — Indie Electronic duo Sylvan Esso came through The Strand in Rhode Island and packed quite the 1,2 punch. The duo comprised of singer Amelia Meath and Nick Sanborn gave their audience a night to remember; there's a great sense of vulnerability on stage when these two perform. No bells or whistles, no big band behind them, just Amelia's sultry vocals in the forefront while Nick effortlessly weaves the duo in and out of songs beside her.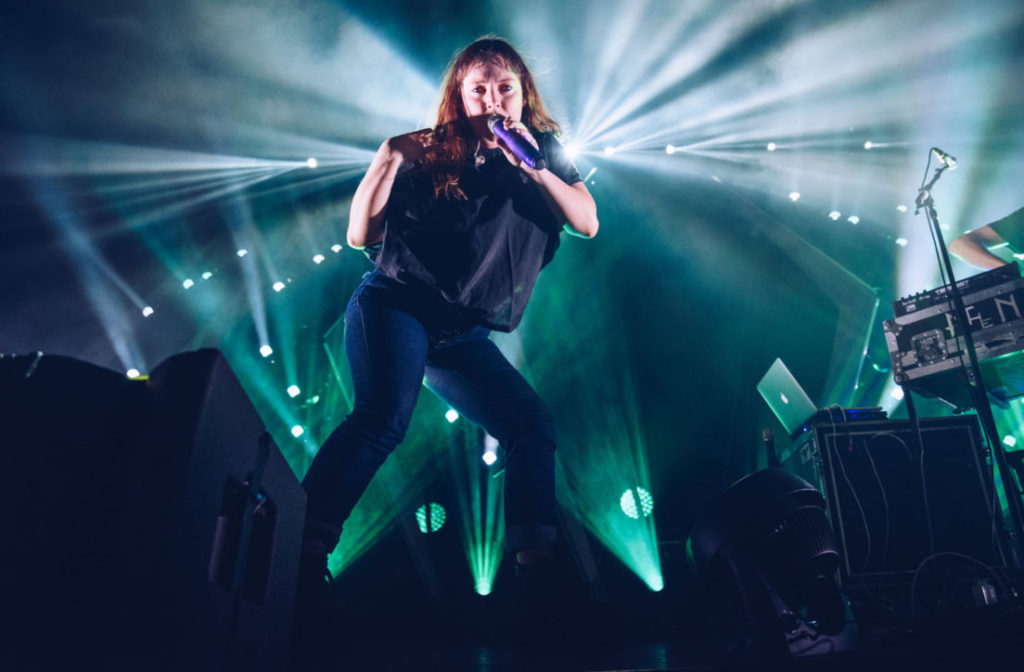 Starting the night off was Suzi Analogue. The Baltimore native and electronic artist blends a little bit of everything into her music whether it be Hip Hop, Soul and any other genre you can think of basically. You name it, she's got it, and it blends together to form a truly energetic and uplifting set not to be missed.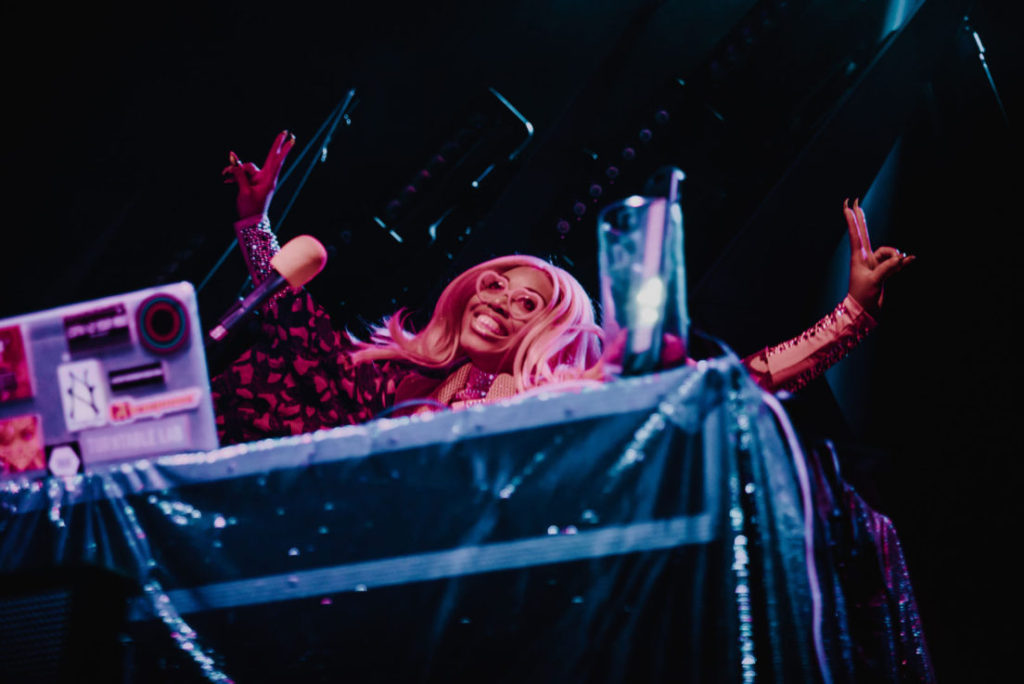 With the crowd energized and ready to go, Sylvan Esso took the stage. Backed by a beautiful lighting rig that spread vibrant colors throughout the set, Amelia bounced between the light with her signature dance moves and platform shoes like a true professional. An extremely engaging artist, your eyes become fixed on her as you follow her from one side of the stage to the other. With close to a twenty song set compiled of a bunch of songs off their sophmore album What Now including "Slack Jaw" and "Die Young," they gave the nearly sold out crowd a taste of pretty much everything that has made them an act that needs to be on your radar.
After the first two of three songs were done in their encore they transitioned seamlessly into "Play It Right,' and brought the house down. Like the song says "Oh, if my ears were as big as the ocean, I could hear all of your devotion" …Well, I don't think anyone had a hard time hearing the devotion this night.